This polish I got from a recent haul from Avon it worked out at £2 a bottle bargain!
This isn't a shade I would normally buy for myself but they were on offer and nail polish and offer is a dangerous combination for me, so here it is Avon superdry + Sateen, it was so easy to apply just two coats to achieve full opaque and it did what it says on the tin , dried in no time at all.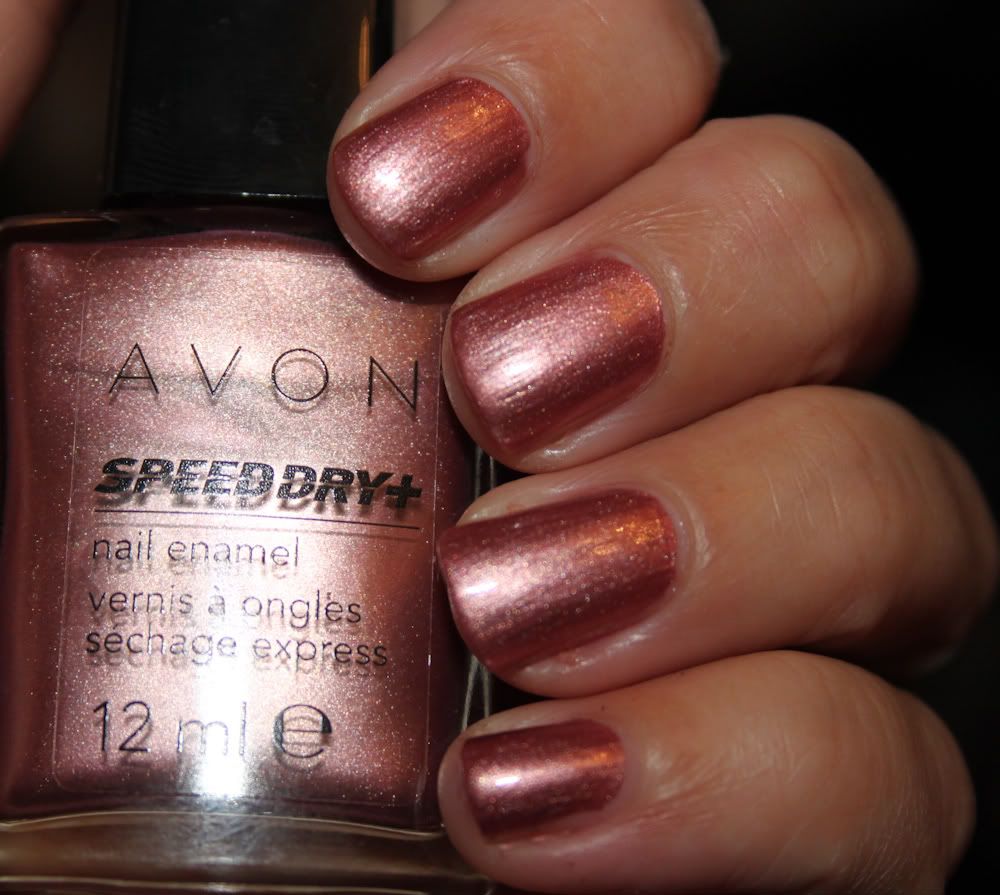 This is a lovely shade of polish and before I go any further this polish was named after a type of fabric called yes you got it sateen, this fabric is not quite satin as Sateen is used to line cloth, such as capes, the polish sure lives up to its name it has a Sateen finish without a top coat. . It looks even better close up.
I love the shimmer on this polish it would suit either day or night wear. It has an autumnal feel to it but I think it is a pinky brown shade.
Here is a close up can you see the shimmer?