Hi all! Yes yet another nail blogger to add to the many thousands already out there, what makes me any different?
There are not many British nail polish bloggers out there and most of the polishes that are swatched or reviewed are from abroad and can be very expensive or hard to obtain, so I will try to do nail bogs that we in the UK can get hold of easier, saying that most of the polishes you can get from the Internet so I will also attempt to keep nail polish addicts informed where they can purchase some of the hard to find polishes too. So with no further ado here is my first post.
A couple of my nails decided to get stage fright and broke during preparation so please excuse them they will get use to the limelight!
The OPI Muppettes collection which I purchased from Amazon UK for a reasonable £10 including P&P.
Well what can I say I loved them all Lets start with my least favourite and the only reason for this was that it stained my nails, I must remember on my next spree to get some CND sticky. Anyways here is a picture of Wocka Wocka with excuse moi over the top it, it went on lovely and was opaque in two coats, I forgot to get a picture of it on it's own I will try and remember next time I wear it.
Wocka Wocka with excuse moi over the top
Next up is Designer………. the better this is a beautiful foil not quite pure silver as it has specks of brown in it, this teamed up well with Warm and fozzie which I wore on my ring finger they both went on like a dream and were opaque after two coats . Warm and Fozzie is a warm bronze flaky shimmer with a duo chrome effect it is a gorgeous colour and perfect for autumn. Here are some pictures of them both.
Designer ...the better and Warm and Fozzie on the ring finger
Close up of Warm and Fozzie, whats that a chip?
I couldn't get a close up picture of Designer……the better as my camera kept going crazy!
Last in the collection is simply delicious sorry I love it , it applied like a dream just two coats for full opaque and it lasted a week it was also easy to take of with the foil trick, anyway here are some pictures of this wonderful pink glitter. I think the glitters are every colour of the rainbow which are set in a pink jelly base.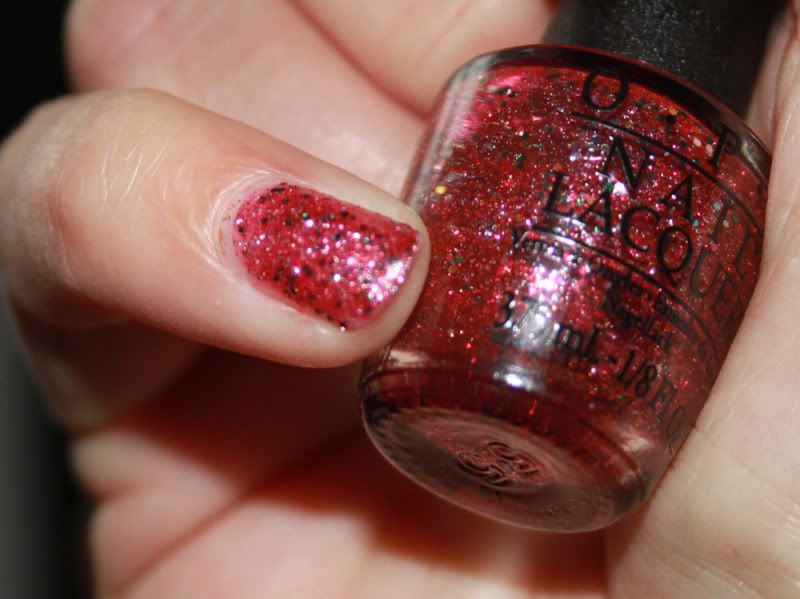 Excuse Moi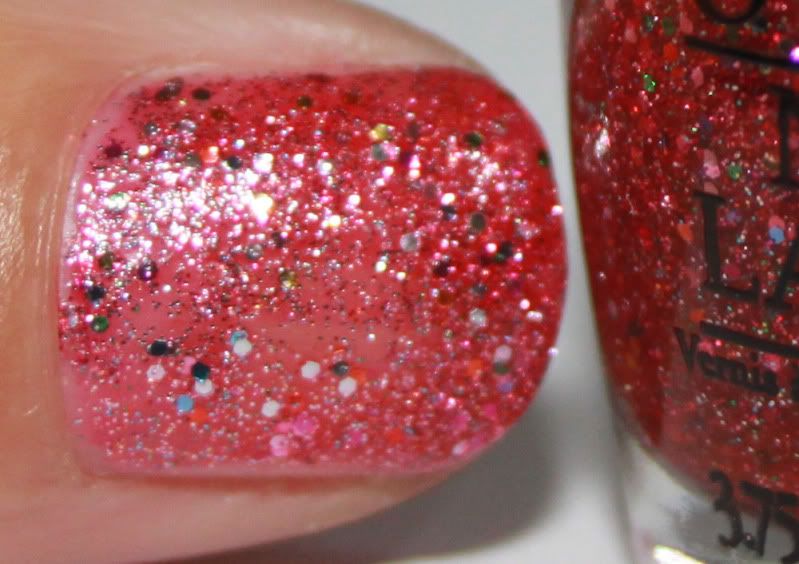 Close up of Excuse Moi
Can you see all the different colours just a lovely polish. This is a lovely collection of polishes and for £10 not a bad price they complement each other beautifully and I think I might be persuaded to buy them all at full size. I am also going to buy a couple of the glitters from the collection but not made my mind up as of yet.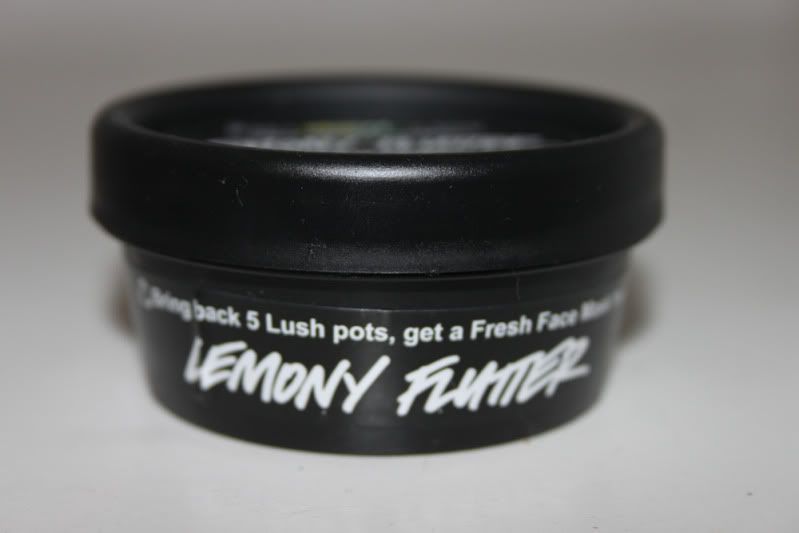 My last buy this week was from Lush I love this store if you haven't heard of them check them, out here
LUSH .
I have been using Lush products for a year now thanks to my daughter, and I find them very unique and of a reasonable price, after all the acetone and scrubbing of my hands and nails I decided I needed a good cuticle cream so I popped along to our local Lush and purchased this little gem I just wish the last picture had scratch and sniff it is lemon but smells like the sherbet lemons I use to buy as a kid the cream leaves your hands and cuticles very soft and smelling of lemons and leaves no sticky or greasy residue. Here is a picture of my naked nails smeared in it.