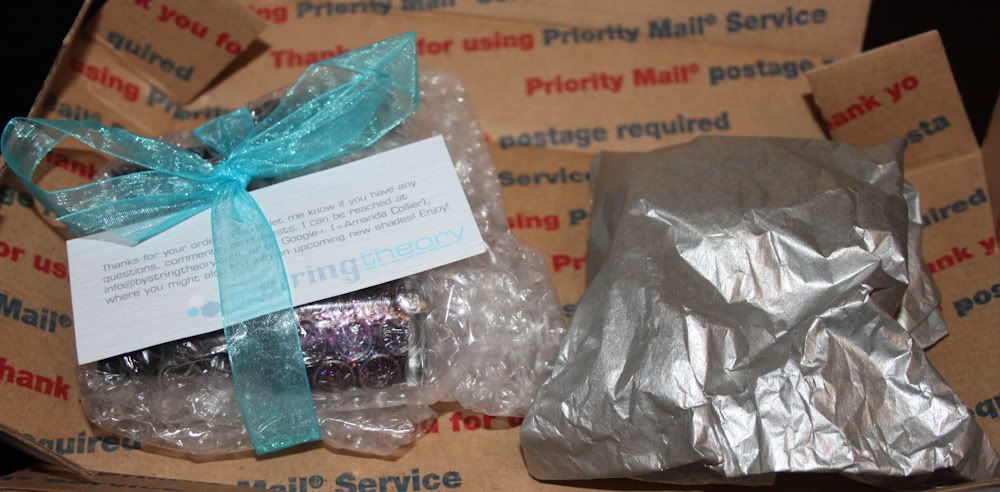 I had to do another post today to let you know I got Nail Mail whoop! The reason I am very excited is this polish was bought two weeks ago from a lovely lady in Alabama, She has a shop on Etsey called
bystringtheory
where she makes custom nail polishes called NerdLacquerer we have two things in common a love of nail polish and Science fiction and the two make for a very interesting combination, so with no further ado here is my nail mail.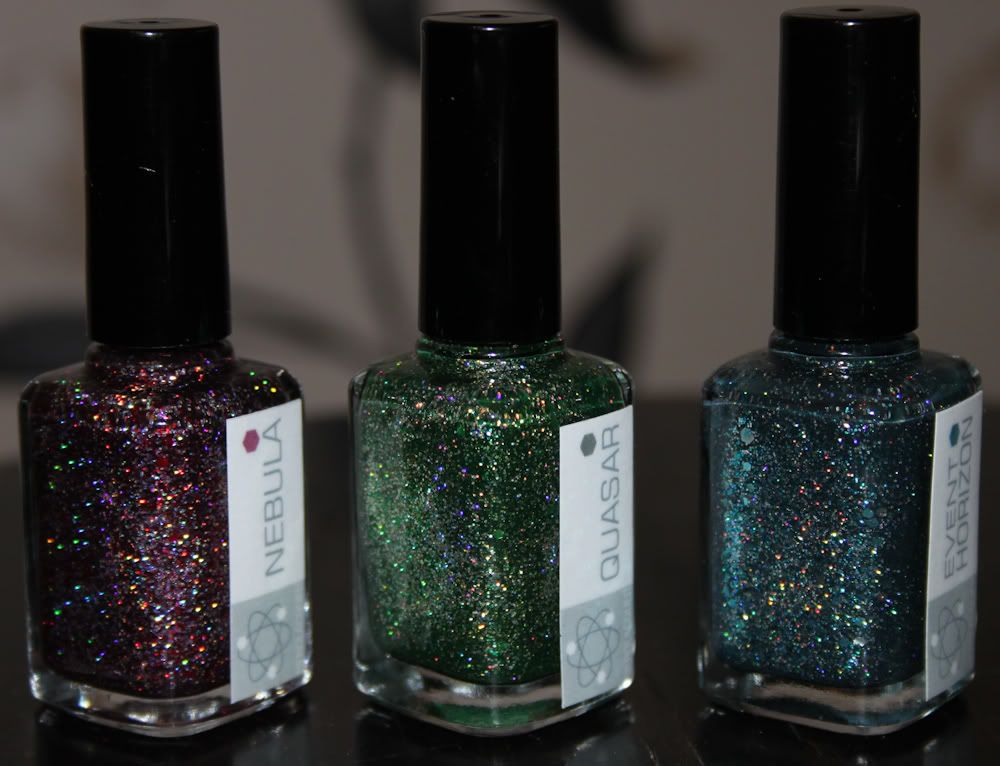 This collection is called
FROM SPAAAAAACE
which includes Nebula, Quasar and Event Horizon.
This is Amanda's description of the polish set : a trio of ultra-sparkly ultra-dark shades with universal appeal. Super dramatic, loaded with multiple sizes of contrasting and holographic glitters, and saturated base colors deep enough to maximize the impact of the glitter but not so dark they appear black. It's like wearing one of NASA's photos-of-the-day on your fingers.
I really can't wait to put these on my fingers but as soon as I do the pics will be up. Here is another pic and the free gift I got, I fell in love with him when i opened my parcel!