As a rule I don't like Neutrals, as I love vibrant colours, but I had the opportunity to try Basil street by Nails Inc it was on the front cover of Glamour not bad an £11 polish for £2. But I have to say I didn't like it, the Nude colour was lovely and would make an ideal base for a few nail designs but it took so long to apply and when dry or at least I thought it was dry it smudged, I tried 4 coats and still didn't get full opaque, maybe it was me I don't know but I won't be in a hurry to buy another one here is the best photo I could get.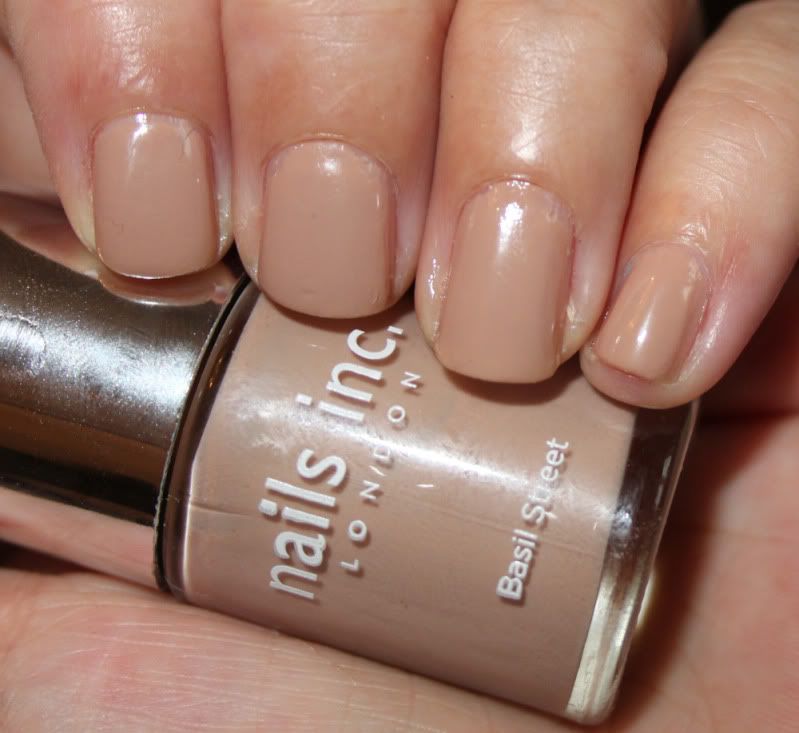 My next colour I really do like and my pictures do not do it justice at all, this has to be the cheapest nail polish I have ever bought, it is a supermarket brand from Asda by George this polish also has a fabulous name Werewolf I just love it and it retails at £1.99 when I bought this they were 2 for £2, I can't believe the ease at which this applied and how quickly it dried it's a shame it only comes in 5ml bottles.
This polish could have gone on in one thickish coat but I applied it twice and even without a topcoat it was super shiny I even quite like the colour and I definatley love the name.
Close up of the creaminess that is Werewolf
I also received my November Glossy Box today and can't wait to try everything, they included some neat nail wraps so watch out for the review on them. I will be using Werewolf as a base for an idea I have so keep checking back.