Hi all!
This is my first ever Pink Wednesday, I think I maybe cheated a bit with this one as I used the previous post as a base.
The story goes........... I was wondering what I was going to put on my nails for my first Pink Wednesday when my Glossy box arrived and I had a little light bulb moment as you can see from the photo, i am new to nail art so didn't think I would be upto the glossy box logo, so I took the safer option and stuck with dots, I am quite happy with how they turned out.
For this mani I used the previous posts base which was George : Werewolf and Leighton Denny:Babydoll, this polish was in Octobers Glossy box. I also applied Rimmel Pro topcoat.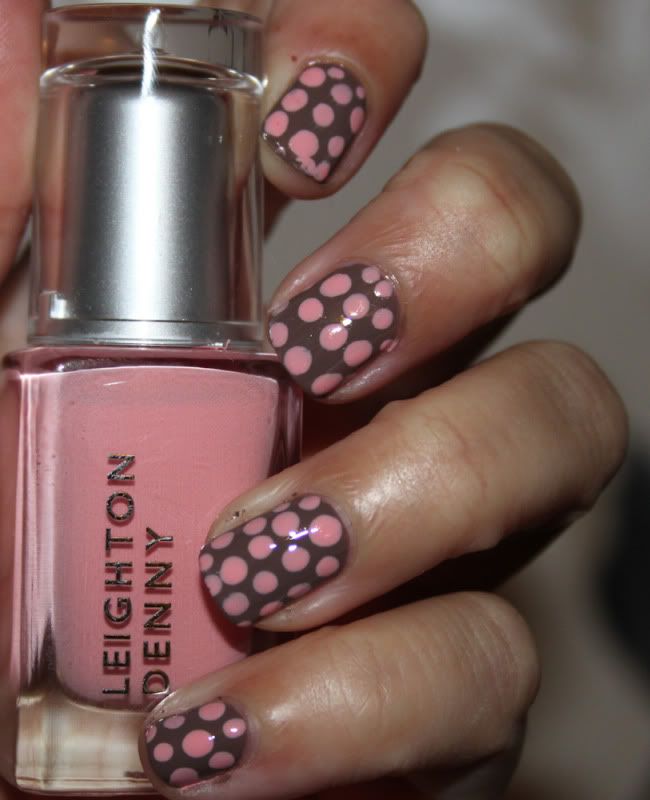 I hate how closeups show up the mess sorry people for the bit of polish left on my nails didn't see this until I uploaded the pic.
If you have never heard of
Glossybox
you either live outside the UK or you don't have the Internet or you simply don't care, it is a subscription beauty box, you pay 12.95 which includes P&P and in return you recive a box full of beauty goodies most are samples but some items are full size like the Leighton Denny nail polish, if you want to join please let them know I recommended you as you receive glossy dots for referrals which eventually gets you a free box. I have yet to swatch the Leighton Denny polish Babydoll watch this space.