Just a little something I came up with last night, I love these colours together and the glitter on the ring finger is my first attempt at a sandwich I think I got it right, and talking about firsts this is the first time I have used tape in a mani, it was hard work but worth the effort I am really pleased with the way this has turned out.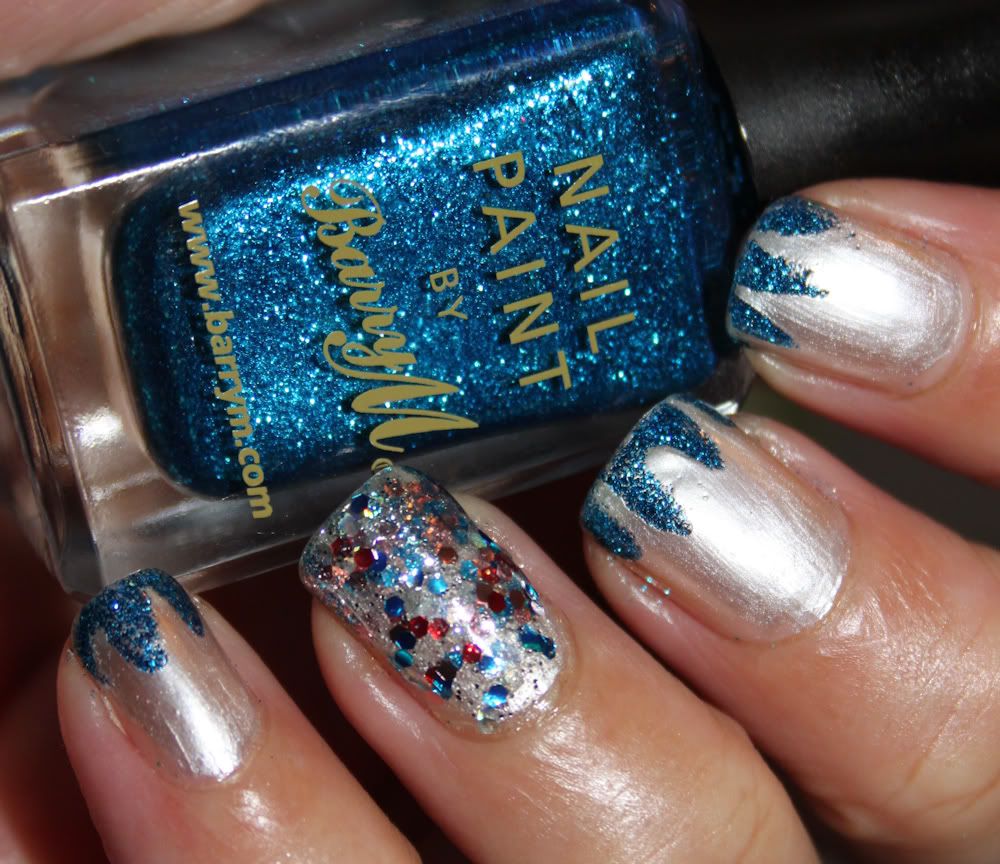 For the base I used Rimmel 60 seconds Silver bullet , just one coat of this baby yes you heard right one coat I love this brand, the tips were done with Barry M Blue Glitter, wish they would come up with better names but i love this shade of blue in the glitter. The ring finger was silver bullet with Claire's multi coloured glitter over the top then another coat of silver bullet and some more glitter.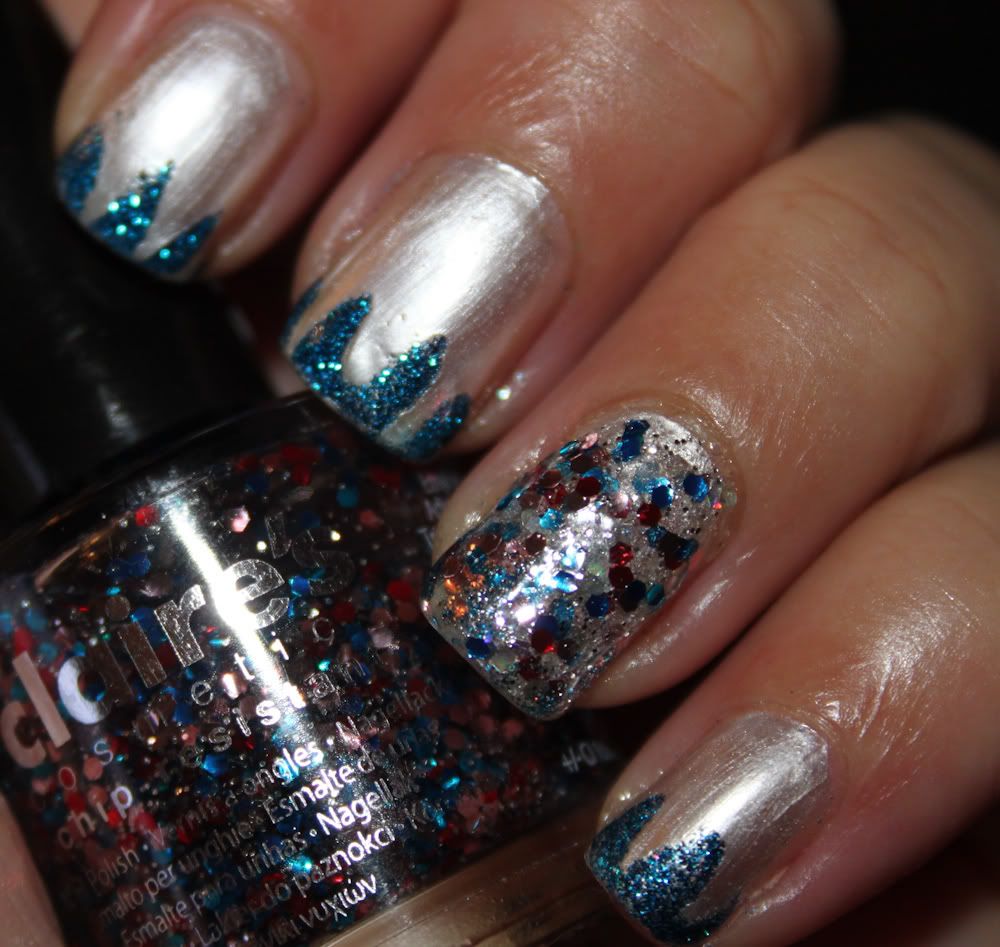 And here is a close up of the ring finger, I really do like this look.
Here are some more shots of the mani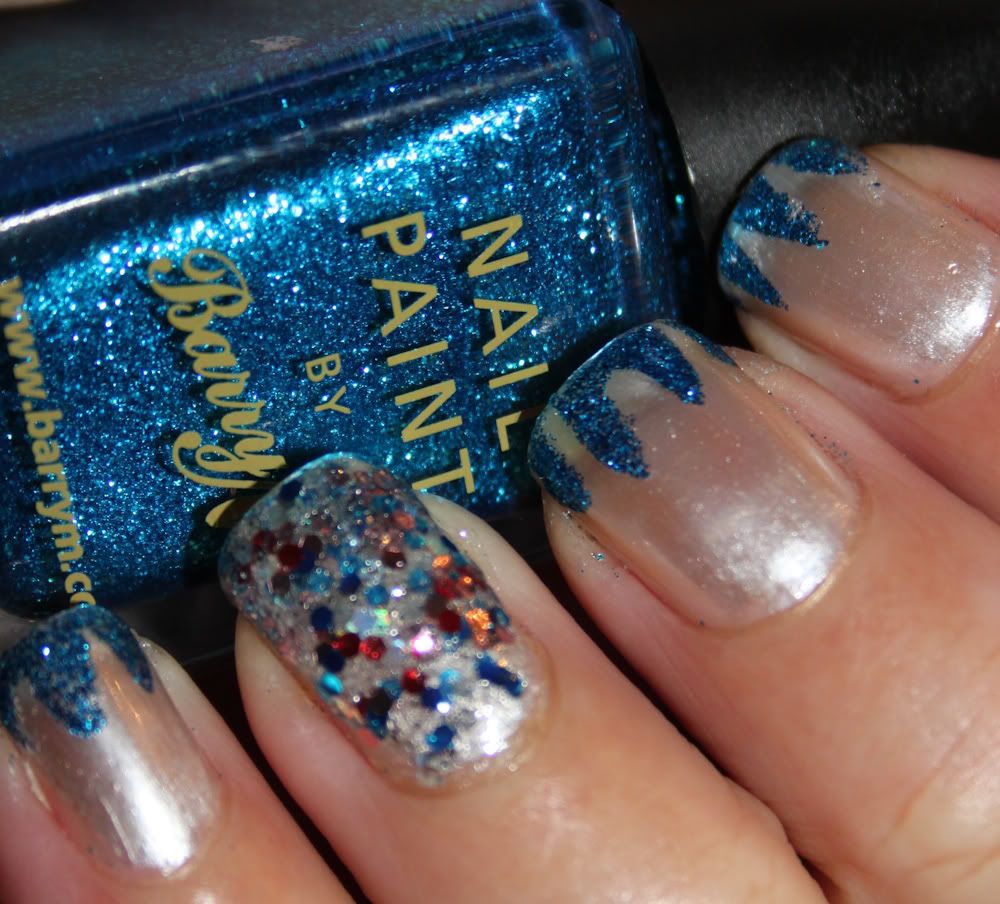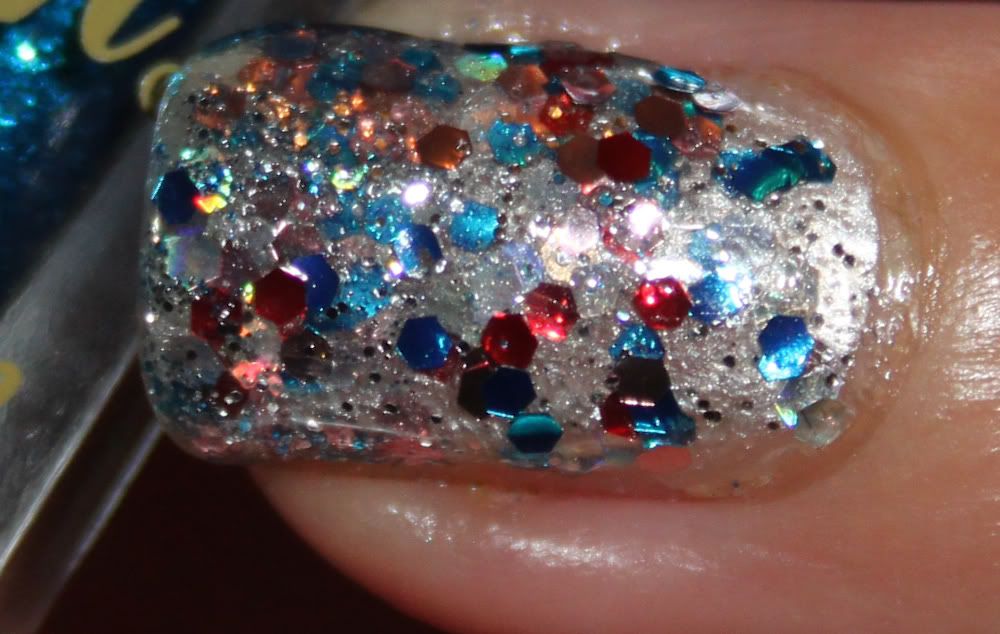 Oh I forgot look at what I got this week too, my first ever bottle of Seche Vite