This weeks Pink Wednesday has been put on hold for the Holidays, so here are my second lot of Christmas tips for you, these are my Tinsel Tips they look like they should be on the tree!
I used
Claire's
Glitters unfortunately they do not have names so i called them Red Tinsel and Green Tinsel yeah I know original not!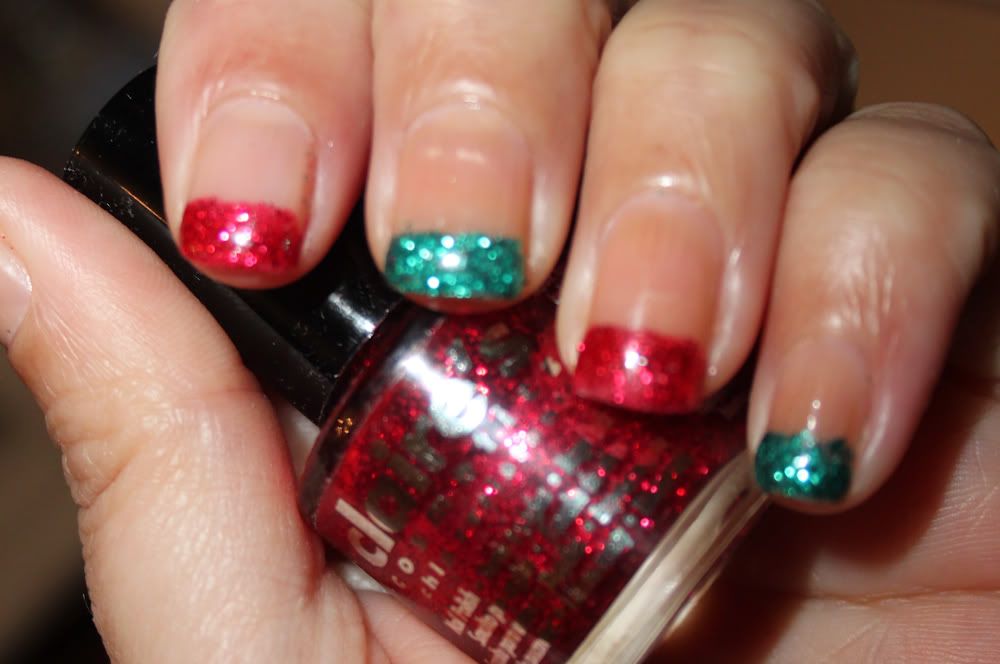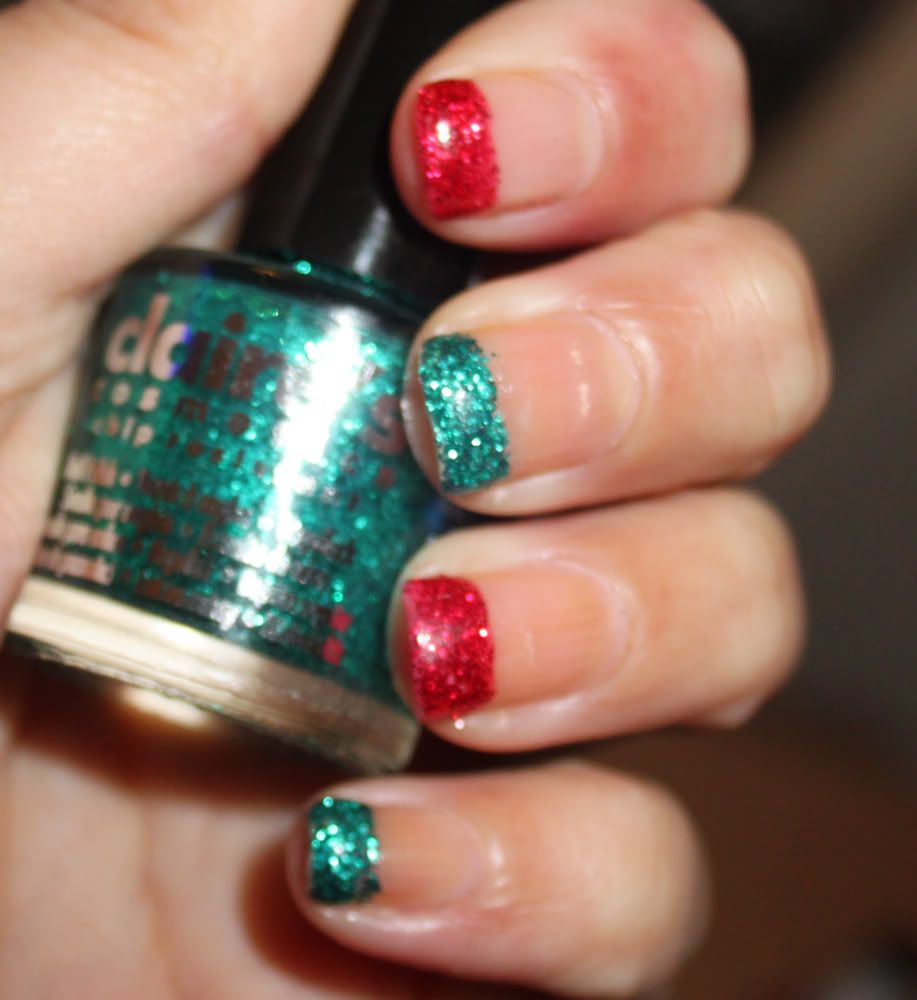 The polish goes on a dream and is packed with glitter as you can see in the pictures very sparkley, I do love these colours and yep my nails are still discolored so I'm back to polishing them!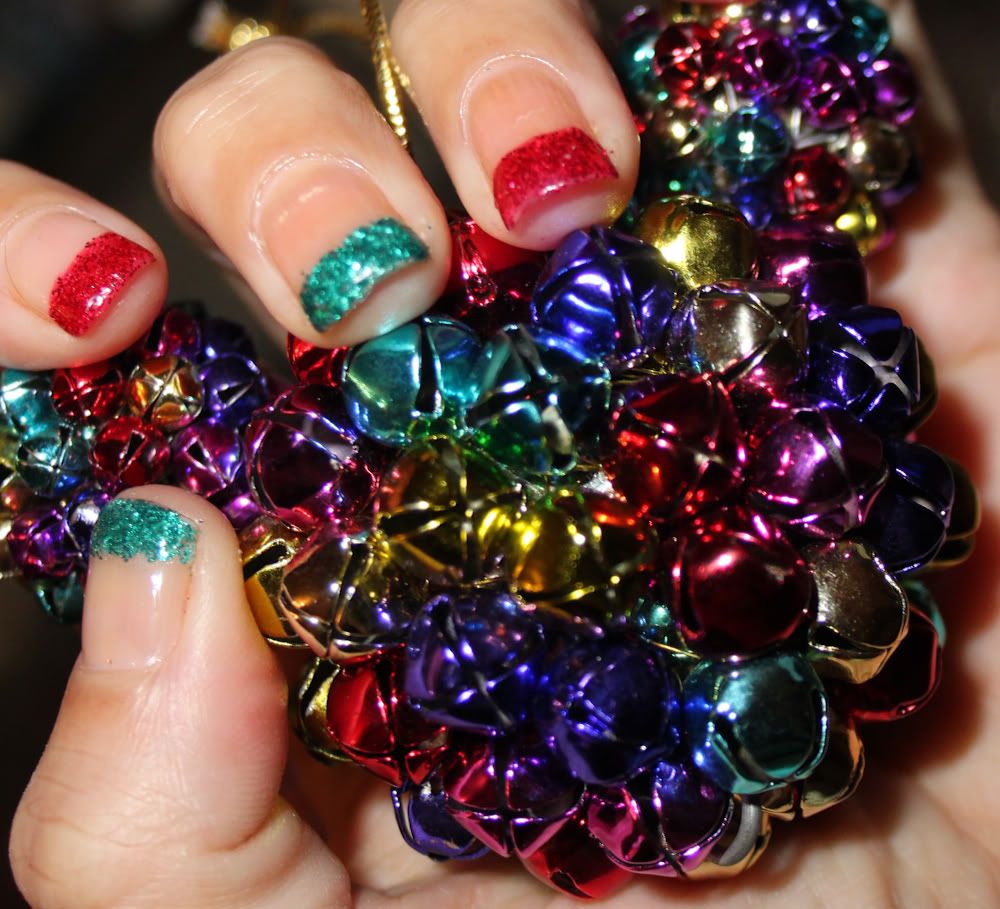 Posing with my favourite tree decoration