Feeling a bit under the weather so no polishes today, but here is a pic of what I bought while out Christmas shopping yesturday, I really should be banned from cosmetic stores.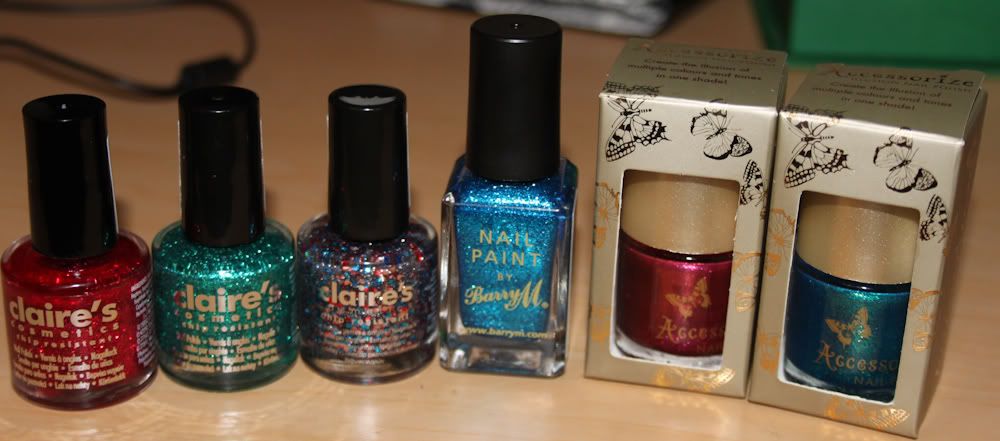 from the right is Claire's glitter red, green and multi-coloured, Barry M Blue Glitter, Accessorize Spicy Pink and Mermaid.
I also did a bit of shopping for my Christmas do, I bought a black ruffle clutch bag some rather large gold earrings, Gold and black bangles and a beautiful peacock necklace there is also a closeup of the necklace but it is more beautiful in the flesh!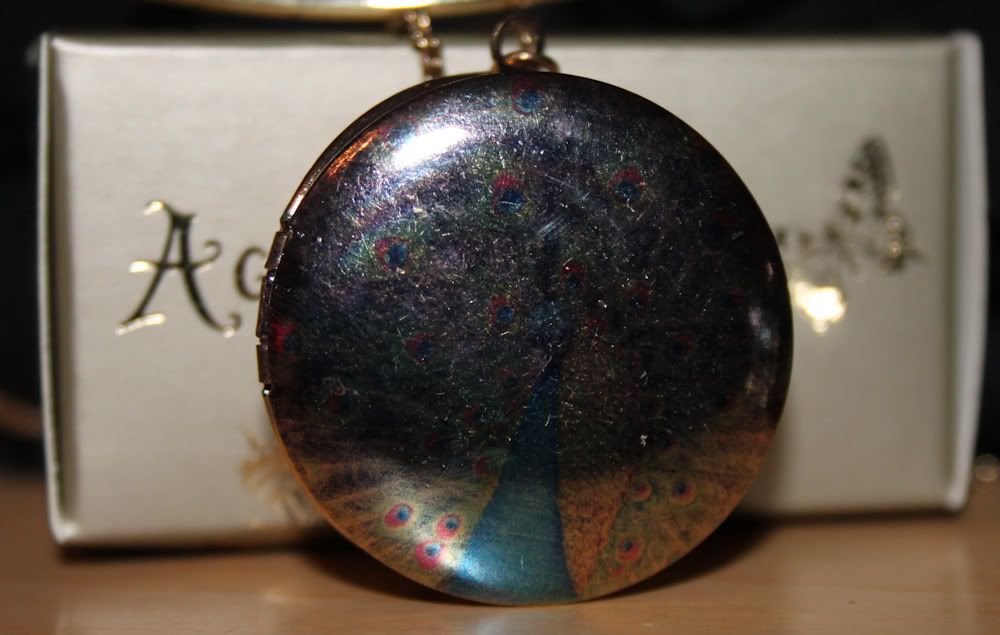 I also bought some make up to go with my outfit which is a mustard dress with chiffon sleeves and the neckline and cuffs have black and gold piping so I bought golds, never worn them before so if anyone has any tips they are welcome.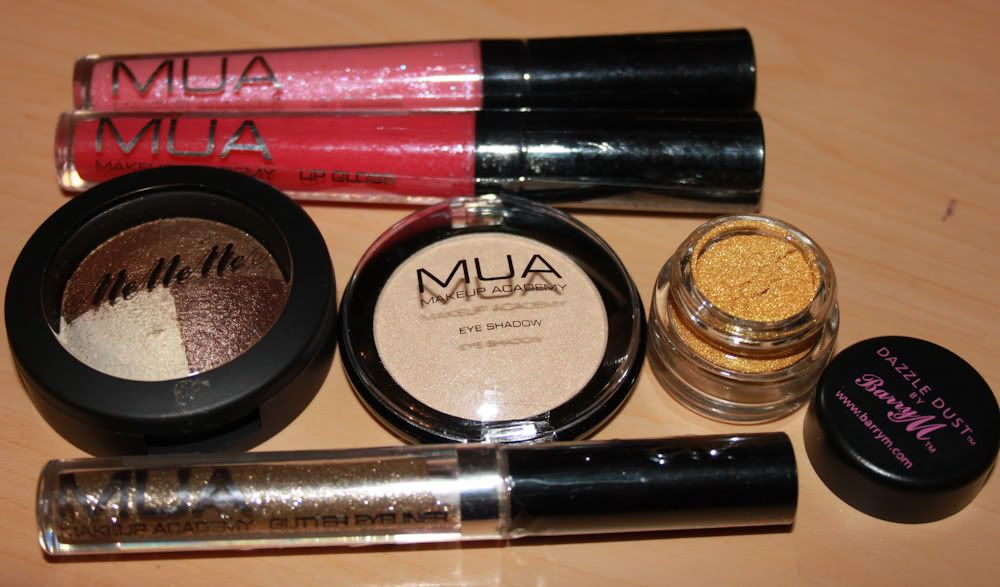 MUA lip glosses, pink and hot pink, MeMeMe quartet pot of golds eyeshadow, MUA cream eyeshadow, Barry M Gold pigment eyeshadow and MUA Gold liquid eyeliner.
I will have to do a bit of practicing with this lot!
Hope you are all well!