I know it's taken a while to do this but the first one is finally here, this is some lovely polish and it is a welcome addition to my collection so now on with the show!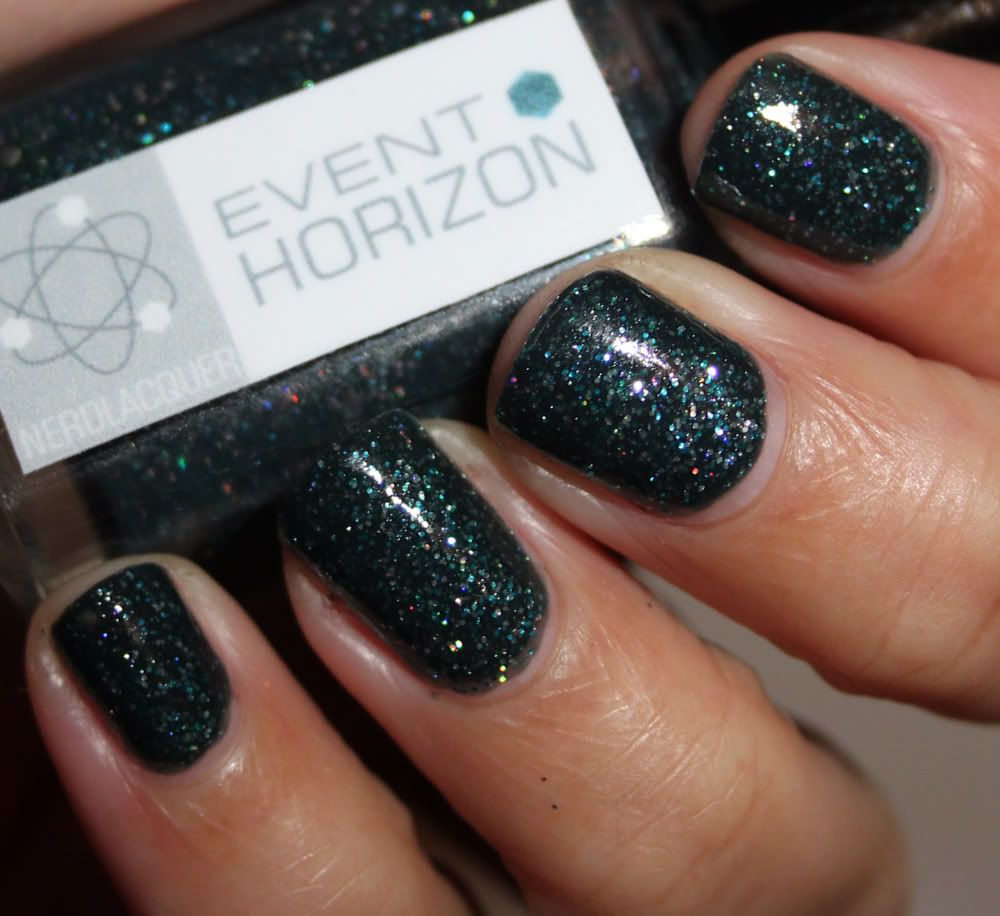 Meet Event Horizon, it has a very dark teal jelly base,which is jammed packed with turquoise and blue hexagonal glitters ,masses of silver glitter, there is even holographic glitters in the mix. I applied two coats to achieve an opaque finish and applied two coats of topcoat. Even with all the glitter this was really easy to apply and isn't too gritty nothing a top coat won't fix. I imagine this is what an event horizon would look like, darkness of a blackhole surrounded by lots of stars although I wouldn't want to be on a planet near one!
Here is a closeup of Event Horizon on the nail simply divine, I love how this looks this is definatley what will be on my nails for our works Christmas party, I would also like to add there is absolutely no aroma with this polish nice and pleasant. Click on the link to Amanda shop below she has many more unique polishes to choose from I promise you won't be disappointed.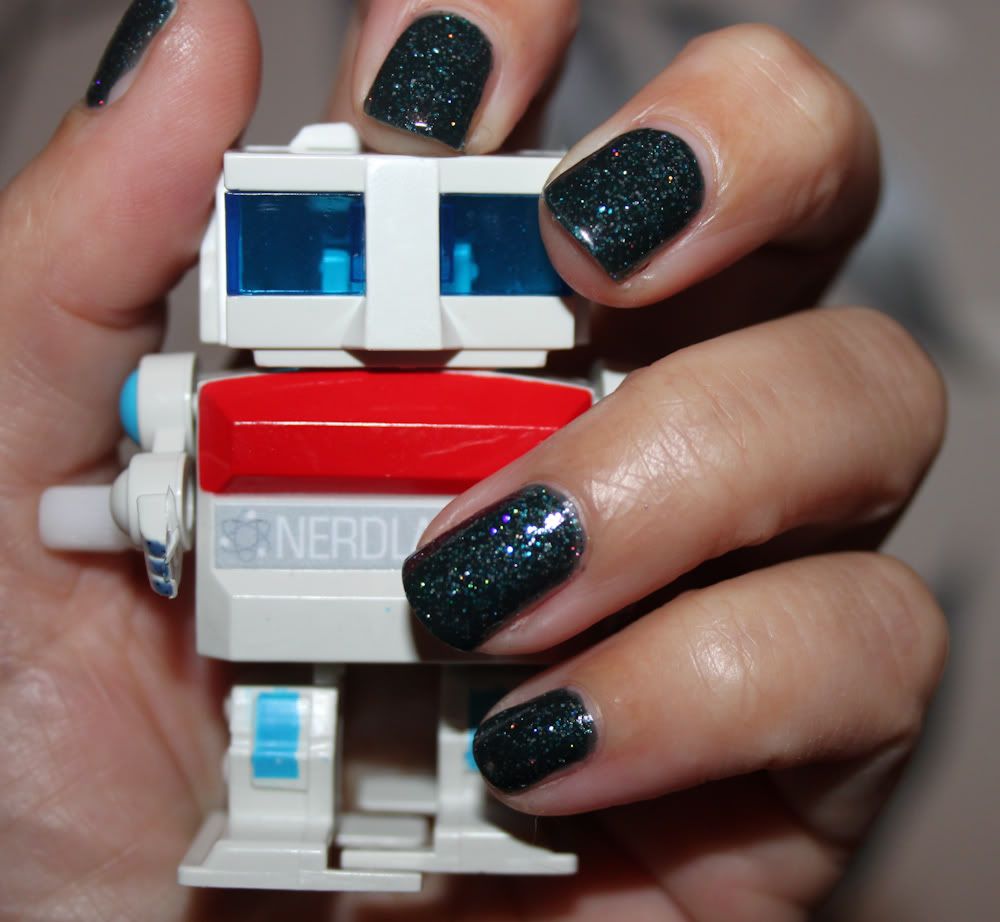 The nerdbot that hitched a ride to the UK

Check back soon to see the next installment from the Nerdlacquer series