Here is my last Nerdlacquer post of 2011, but I am pretty sure I will have plenty more in 2012 this is a lovely brand of nail polish , it goes on smooth not lumpy, the colours are rich and absolutely jammed packed with micro glitters, holographic glitters, coloured glitters. The brush is great for full and even coverage and the lid is a comfortable fit too. So I guess I should show you Nebula.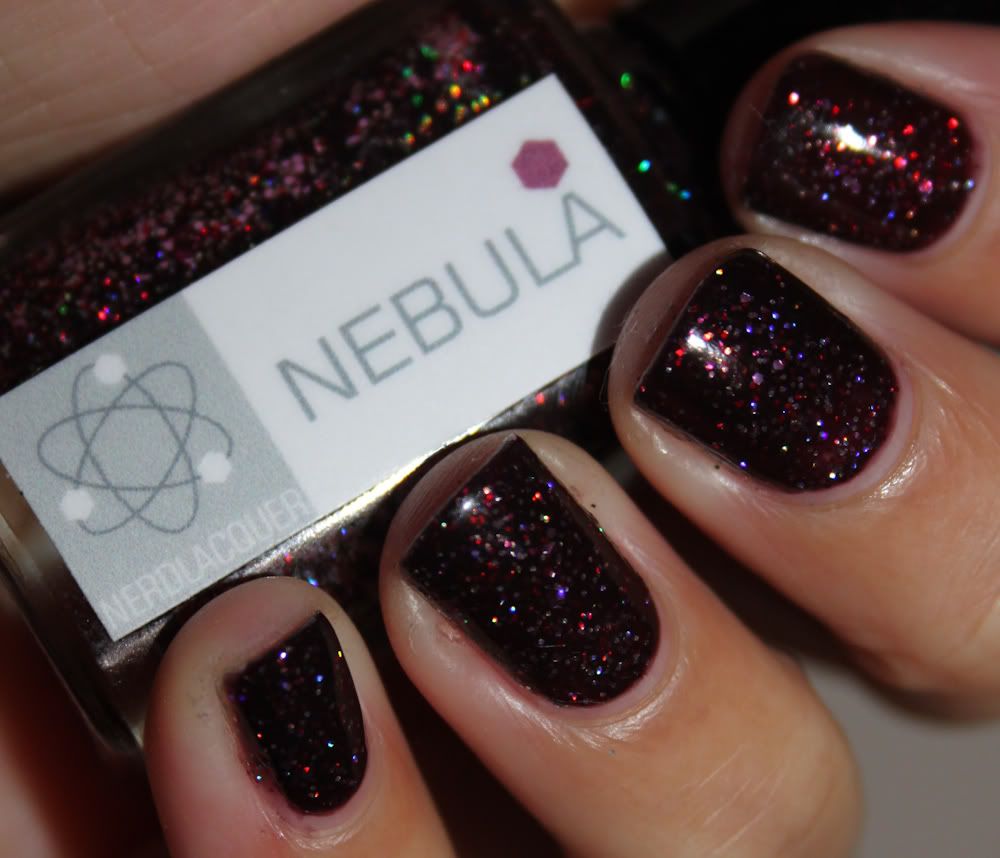 Nebula is a Dark fuchsia jelly packed full of glitters that are re, silver,lilac in colour and plenty of holographic glitter thrown in too. This is my favourite one, it really does look like a Nebula, they are interstellar nurseries for new stars. Below is a picture of one looks familiar right.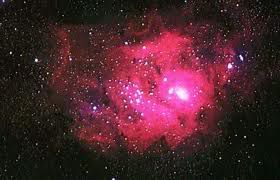 There is a link to Amanda shop on the left as I think she deserves a place there where my lovelies can access her wonderful polishes!
Here is a macro of Nebula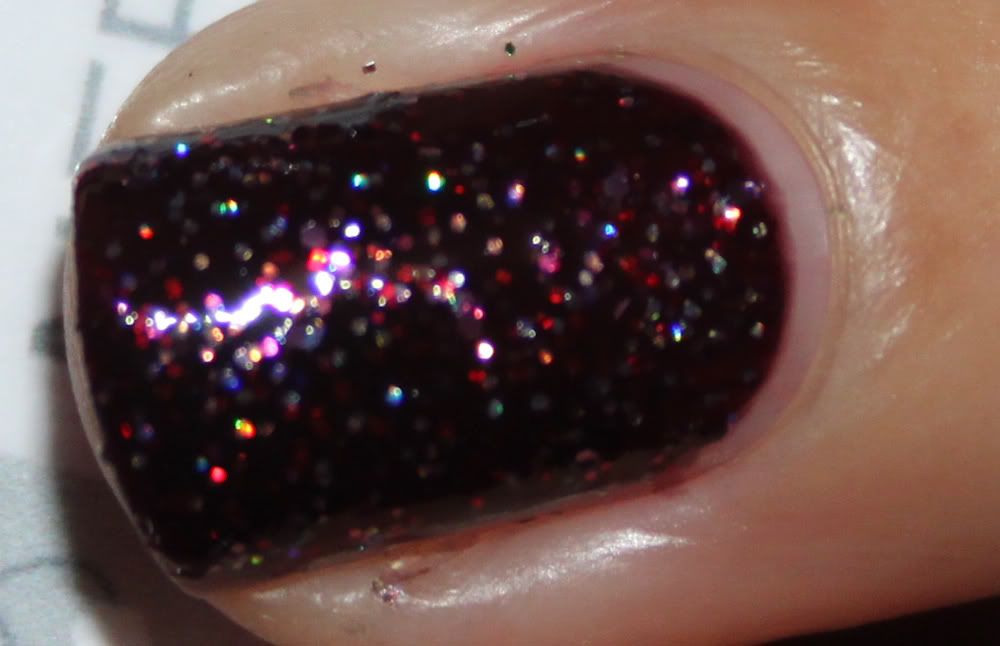 And another with Nerdbot!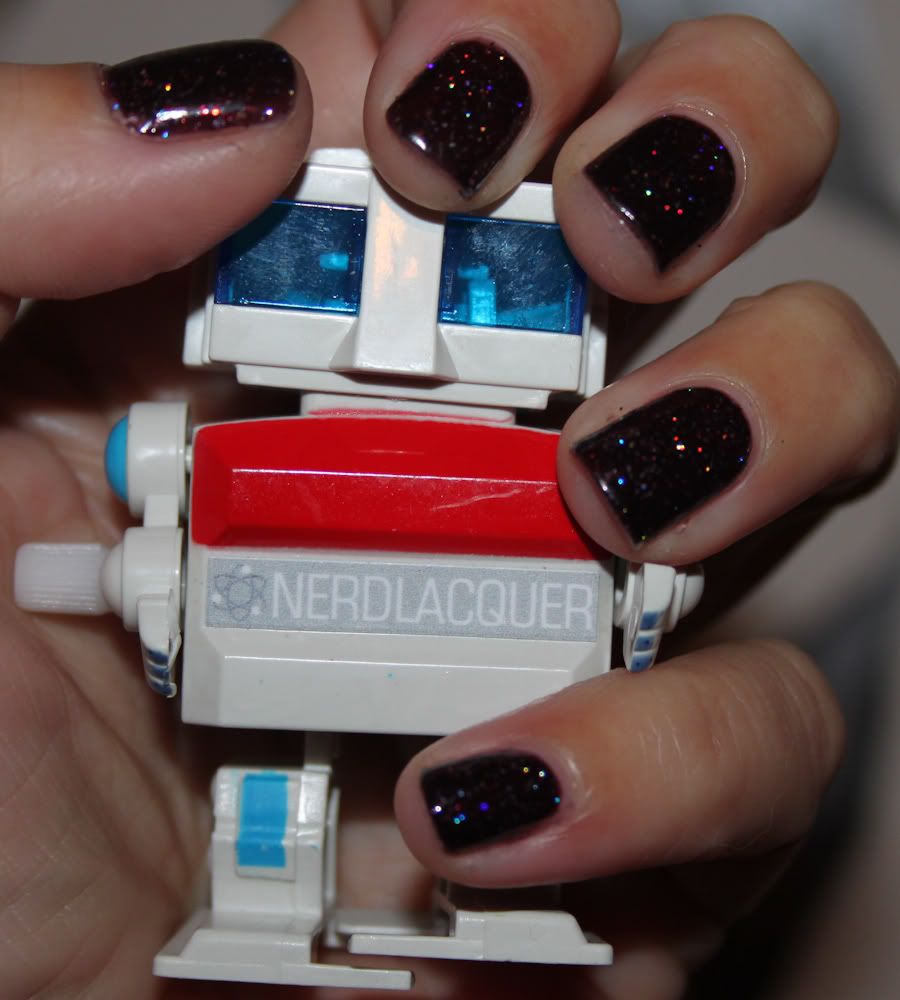 What do you think of theses polishes? Which is your favourite?