Here is the second review in the Nerdlacquer series, and this is another great polish, just like Event Horizon, Quasar went on very easily for a polish jammed packed with glitter, in two coats it was opaque, the brush is a great length and the top is big enough to hold comfortably.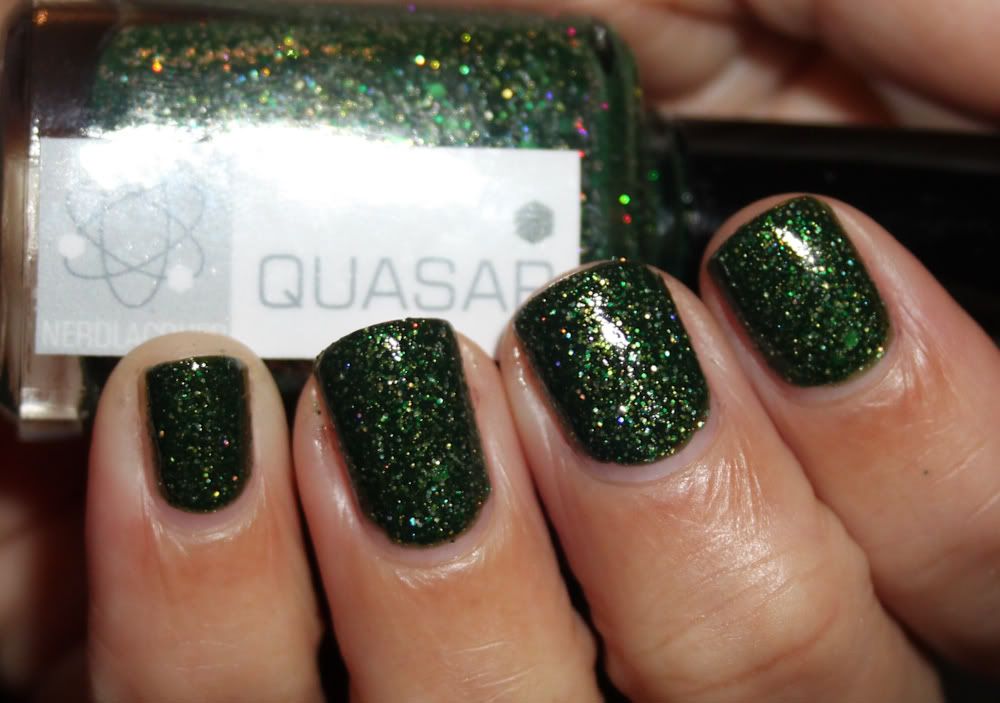 This is a lovely green glitter, it has a dark green jelly base and is jammed packed with different shades of green glitter and Emerald green hexagonal glitter. It is also packed with micro holographic glitter, in my opinion it is one of the sparkely green glitters i have seen, below is a close up. I applied one coat of Rimmel super coat for added glossiness.
And another pic just for you, there is also a link to Amanda shop please check her other polishes out and if you are a scifi geek you will recognize some of the sets she does.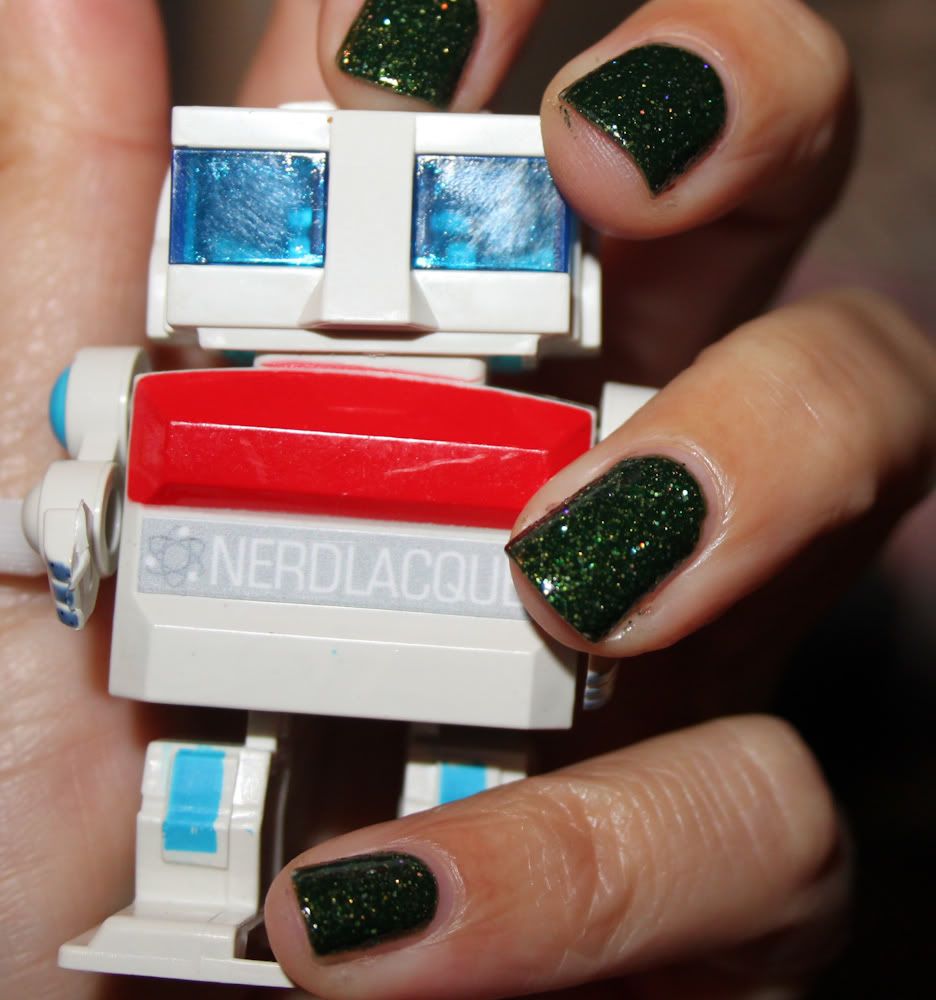 Have a Fabulous day!