I know I am probably quite behind on this shade, but wow I sure do love it, from the black jelly base to the purple glitters that are packed in it, I am sorry if this post is picture heavy but it is a beautiful polish and it will definatley be a regular on my fingers. The first time I wore this I had it on a week, so it has lasting power as well.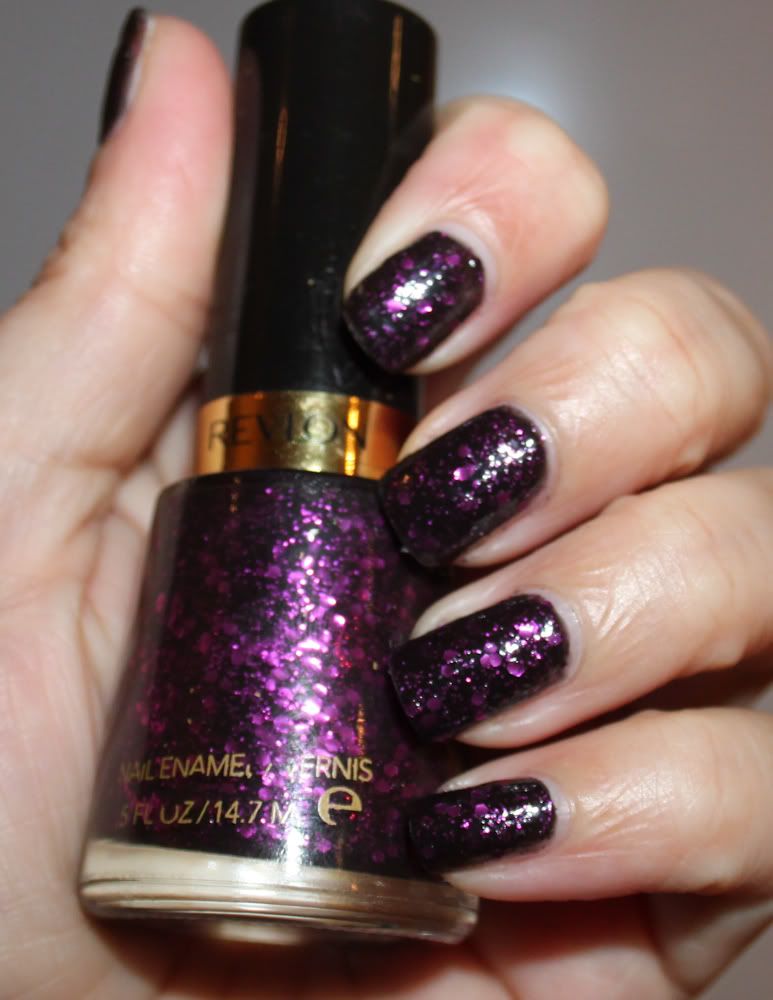 I applied this with three thin layers and found it very easy for a polish packed with glitter, this polish did eat my topcoat I had to apply two coats of SV but was really worth it.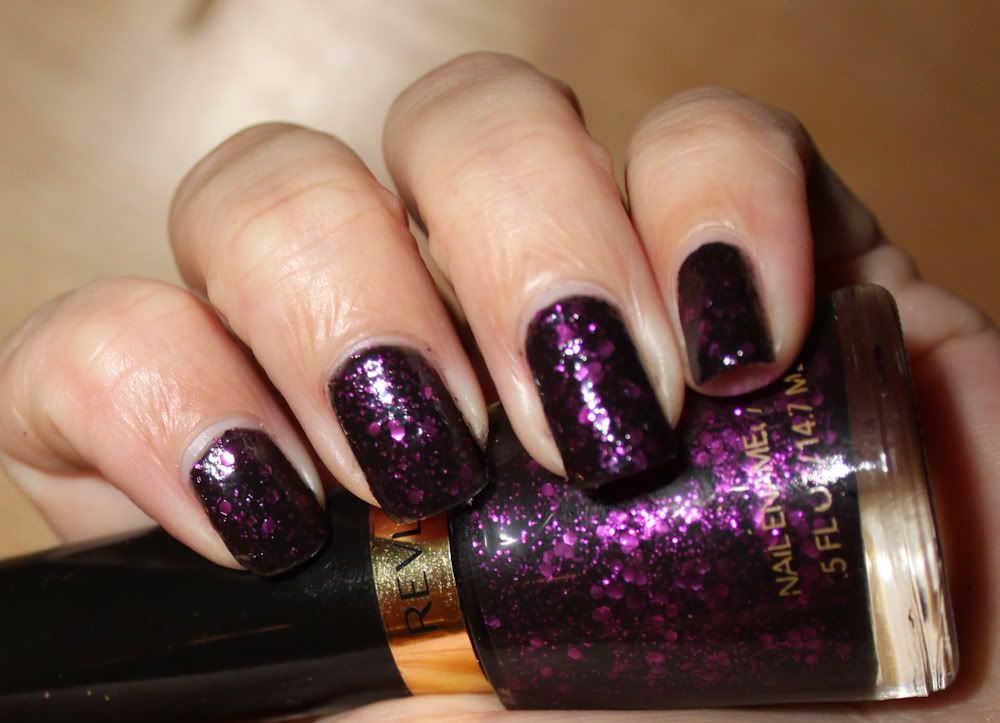 Here is a macro of the polish Basque in all it's glory!
I love to play with polish so I was wondering what this would be like if I matted it, take the glitziest polish and take away it's shine, I am sure Tink would approve, anyways taake a look at what I got.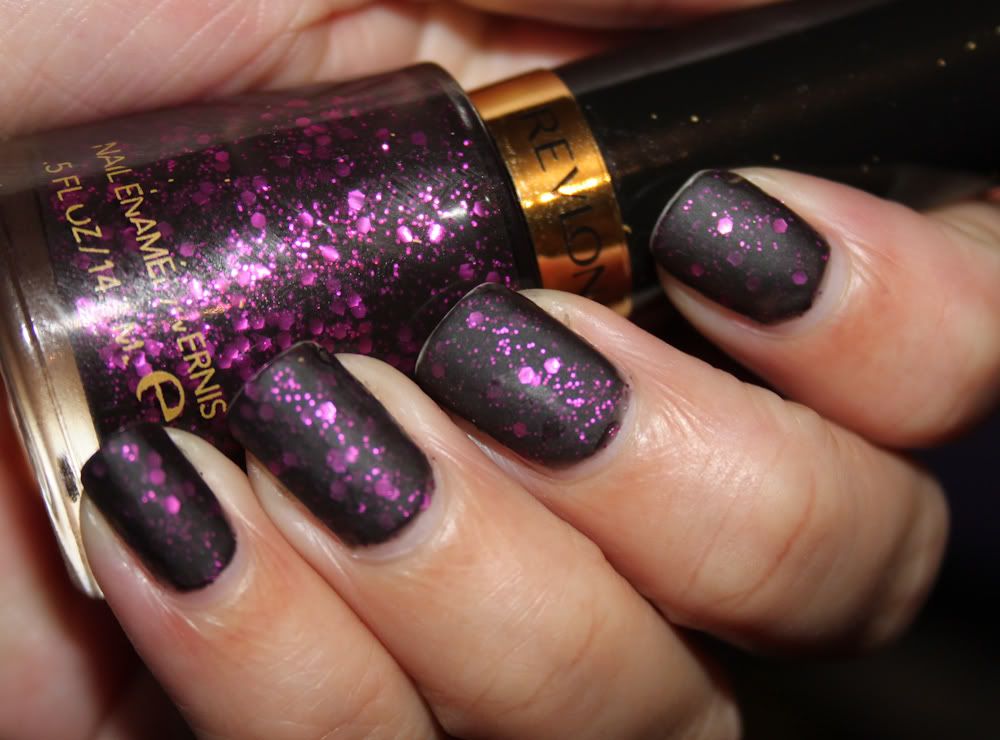 I loved the outcome of this, what do you think?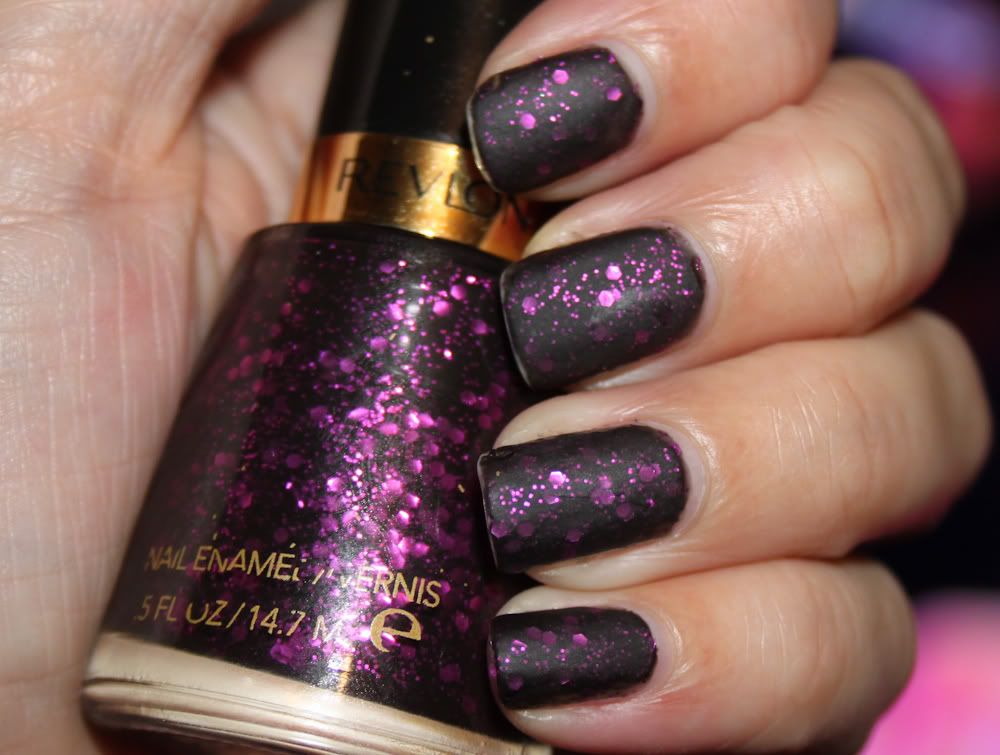 But because I love glitters in their natural habitat I prefer them like this!
Have a great day!