Not too sure why this one is called beach, it doesn't conjure images of beaches for me but does remind me of summer, this polish is from the Revlon Scented range and is meant to have an aroma of lemon and limes, maybe it's me but I think it smells like sweets.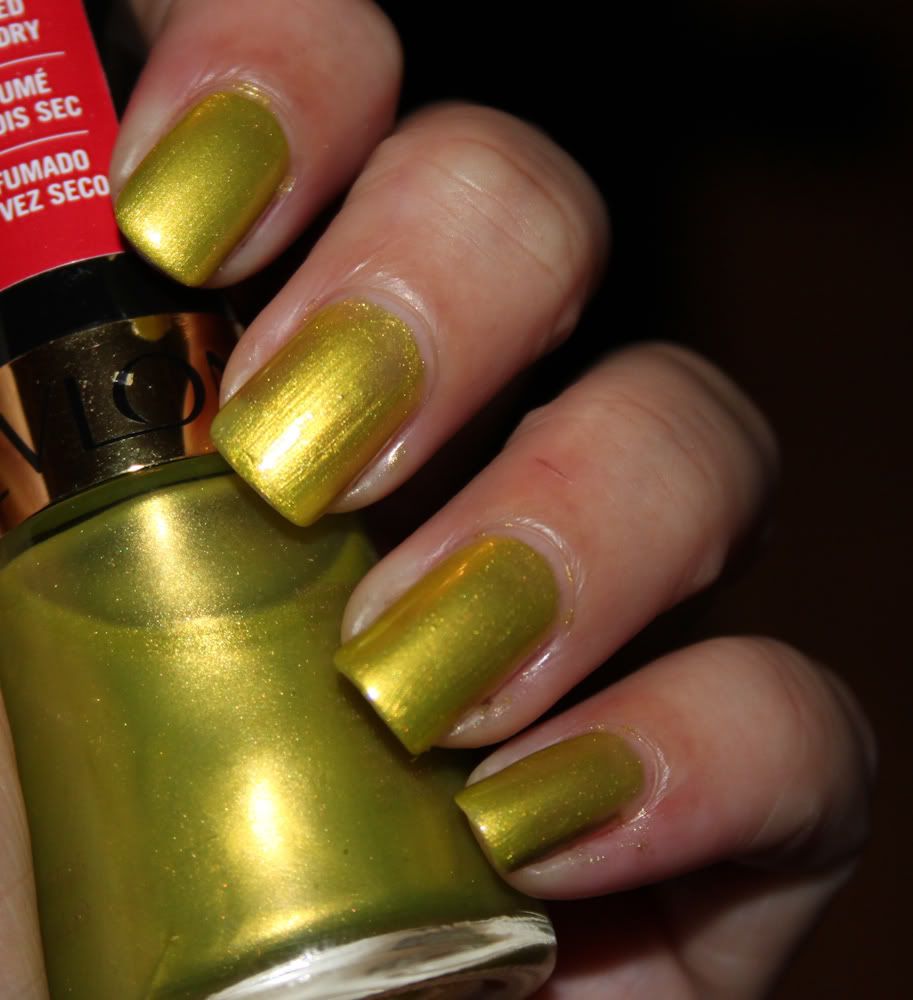 I love this shade of Green but I am biased as it is one of my favourite colours, this polish was very runny, so it didn't surprise me when 4 coats later it went opaque but it was more than worth it, it has a beautiful golden glow about it!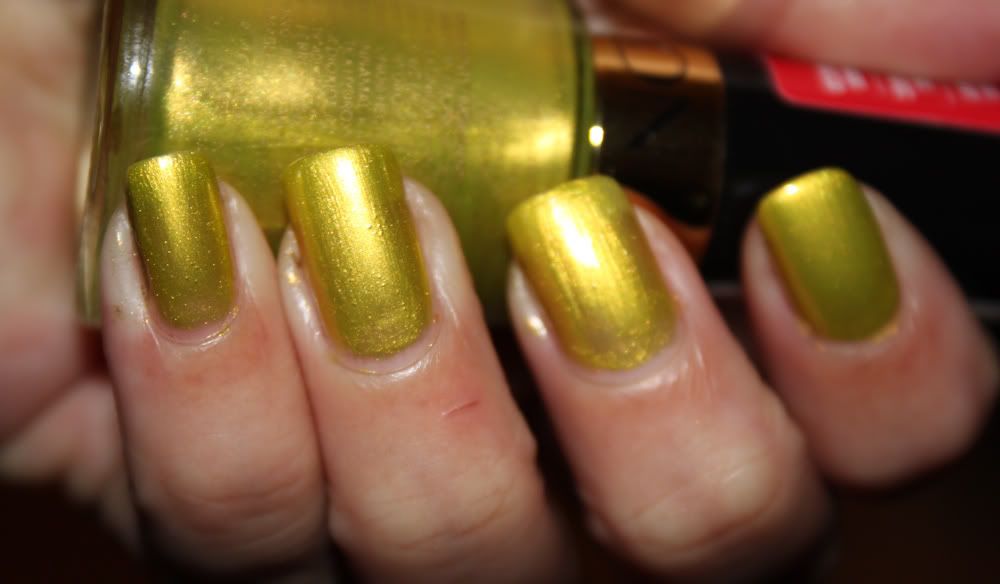 I had this polish on with SV top coat for 3 days and no sign of wear but I decided I would stamp, seeing as I need the practice and I really don't need an excuse to use my plates. I Used BM plate 212 and W7 black, I really like this black for stamping!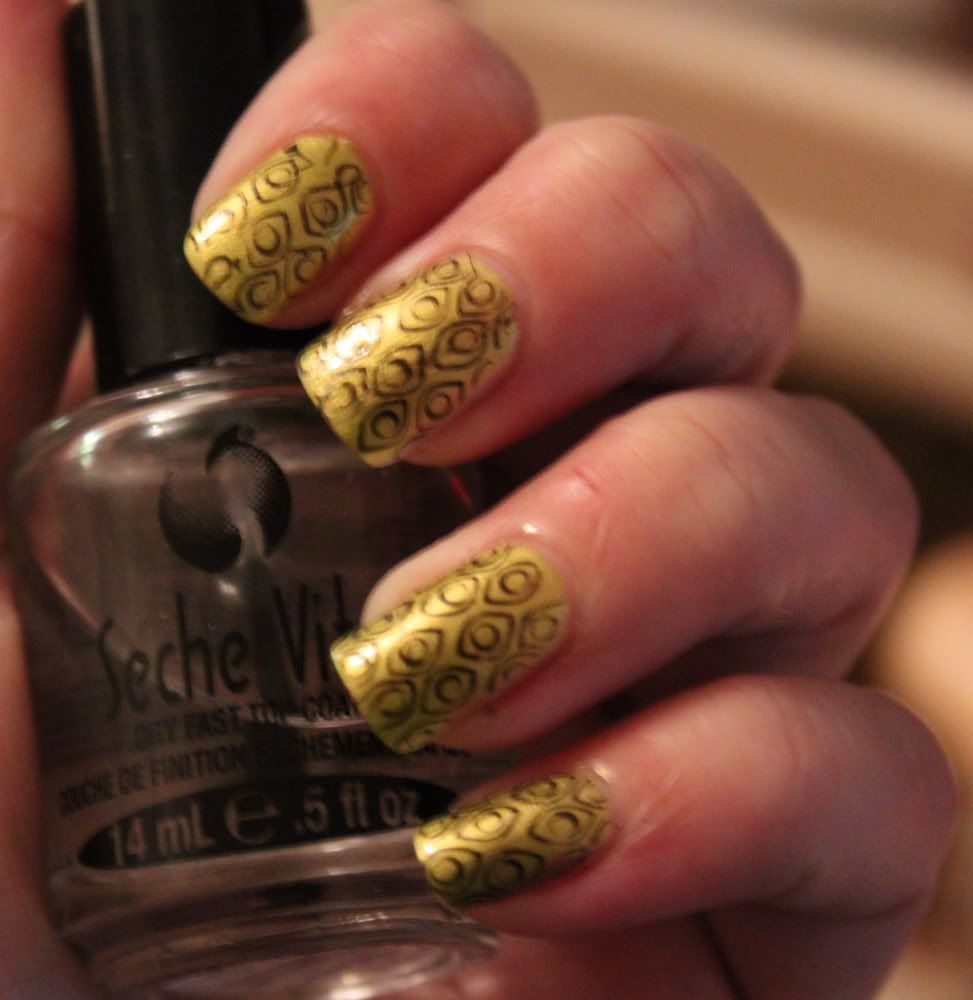 I thought this design was funky just like the nail polish, I really liked this one, below are a few more shots of the mani for your viewing pleasure enjoy! I think Tink got in on the action again.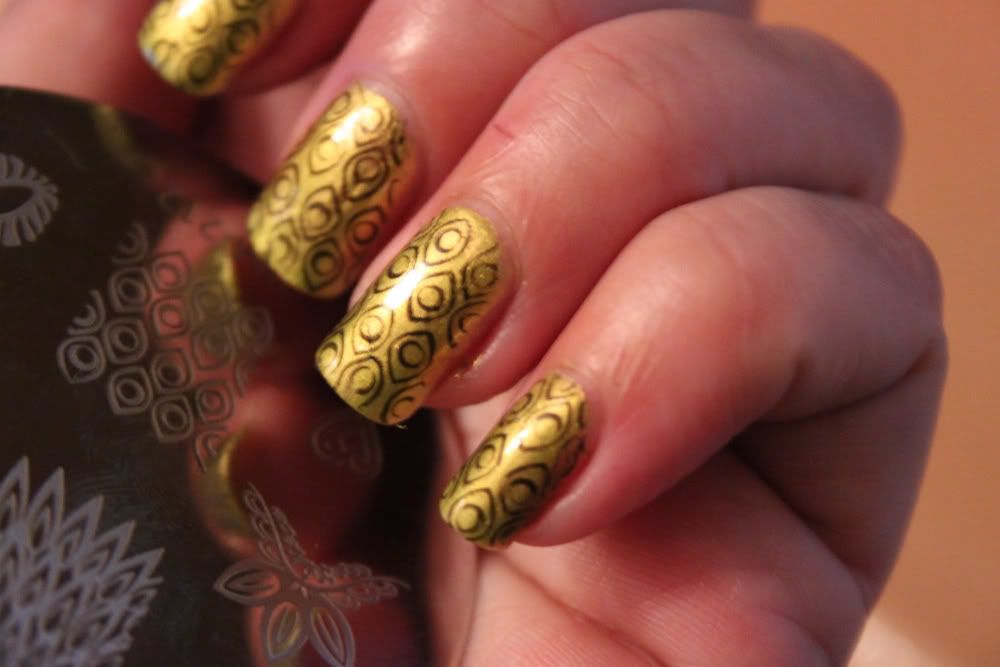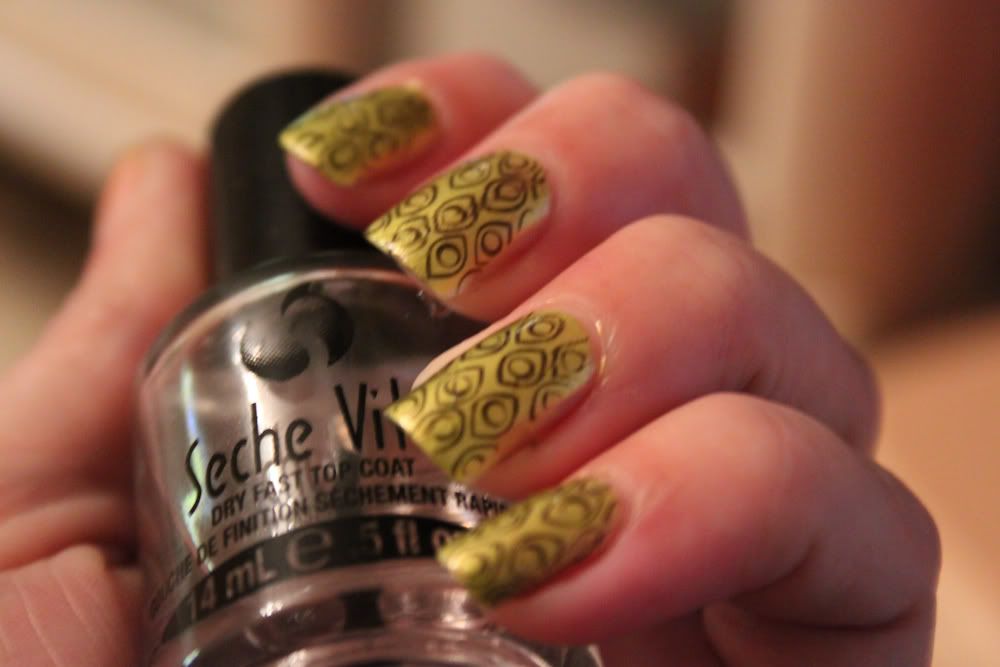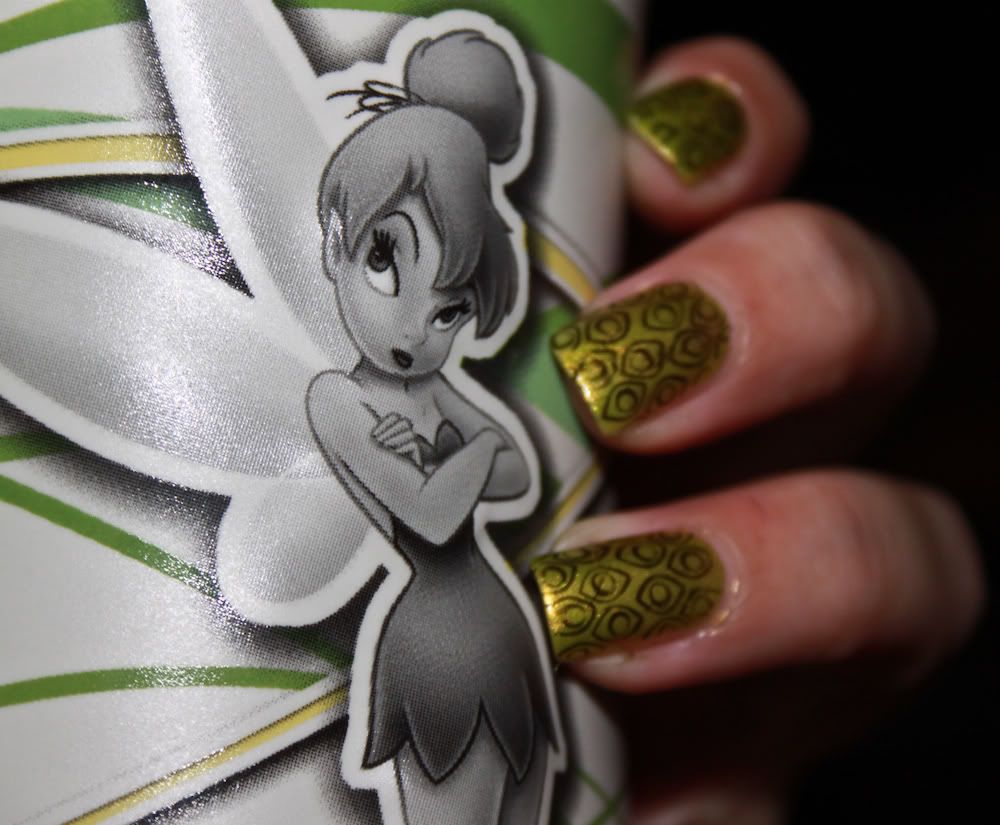 I don't don't think Tink likes this mani or could she be annoyed that she is the last picture in the post!
Have a great Day.