I have for you today two polishes by Accessorize from the Illusion range, I have never used this brand before but they do have some interesting colours and I might have to go back and buy some more, I think the price is ok £4 for a 10 ml bottle, the brushes are just right and the lid is big enough for it to be comfortable to apply the polish.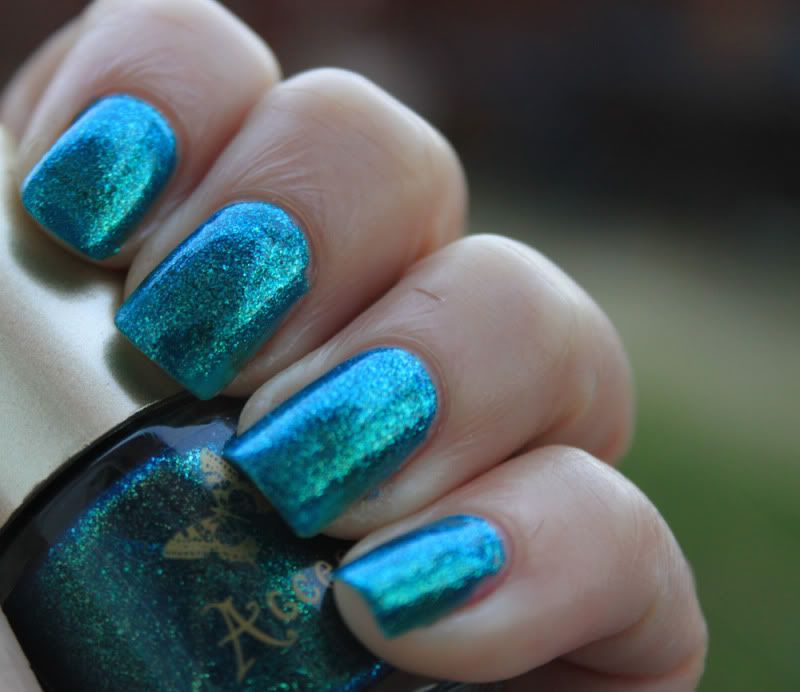 First up is Mermaid, it is a beautiful blue green glitter, when this dried it was smooth so I didn't use any Topcoat.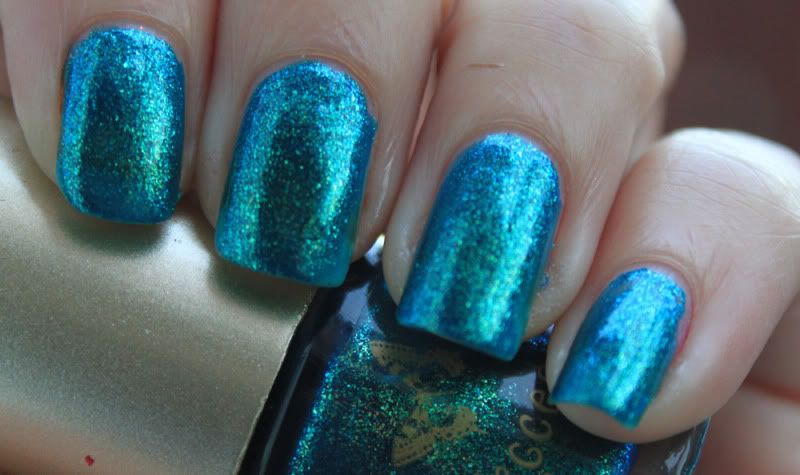 You can see the duo-chrome in this picture, blue with the green shimmering through, it's absolutely stunning, and I shall be wearing this one a fair amount.
I also took a macro of the glitter you can just about see the blue and green it is fabulous, what do you say?
Next is Pink Spice this is just as stunning, I love these duo-chrome glitters this is Pink and a dusky pinky brown. You can't really see it in this picture.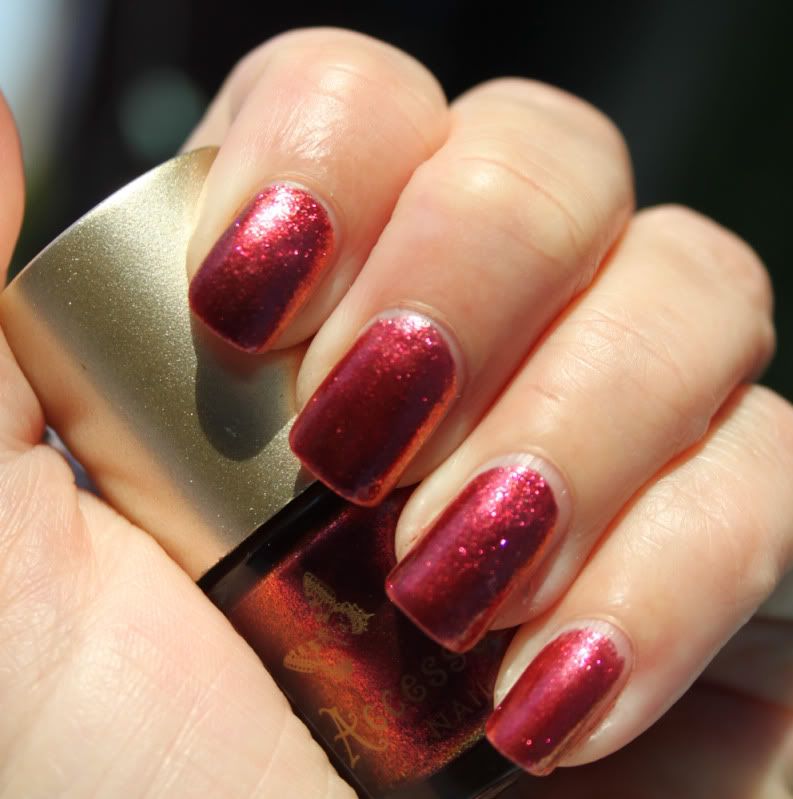 This applied the same as mermaid, not gritty at all nice and smooth finish. So I didn't apply any topcoat, isn't it shiny.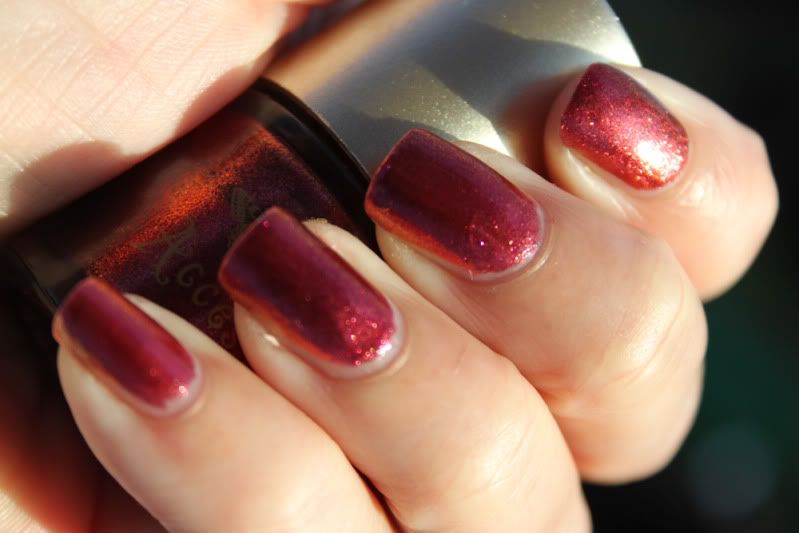 The Photographs don't do this polish justice at all and I couldn't capture the differnt colours going on but it is a unique colour, I didn't get a macro shot as my camera didn't like this polish even though I did!
I loved both of these and can't wait to get a few more from the collection, which one is your favourite?
Have a Great day Ladies