This polish is from a collection that I have just recently discovered, it is the W7 Metallics and they are all named after planets. This one is Metallic Saturn, it is a Green/Gold metallic shimmer, I absolutely loved this in the bottle, but my Gosh when it was on the nail I was overwhelmed by it's beauty! I felt like I had a precious metal from Saturn on my nails, actually it does sort of remind me of Green Gold (which is produced by mixing silver and gold metals together).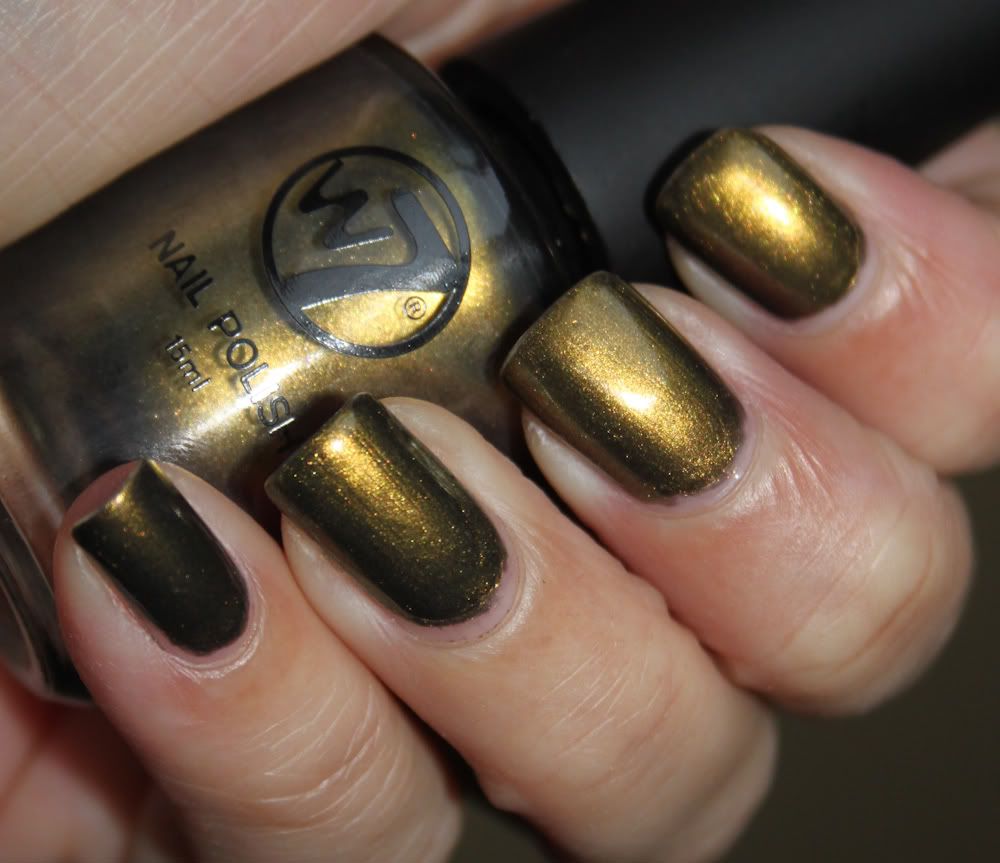 I used two coats for this to be opaque, it was a little thick but I had no problems with applying it, you can't see the duochrome effect on this one as you can on the others but it is there, can you see the gold flecks! I didn't have to apply any topcoat either as it was shiny on it's own.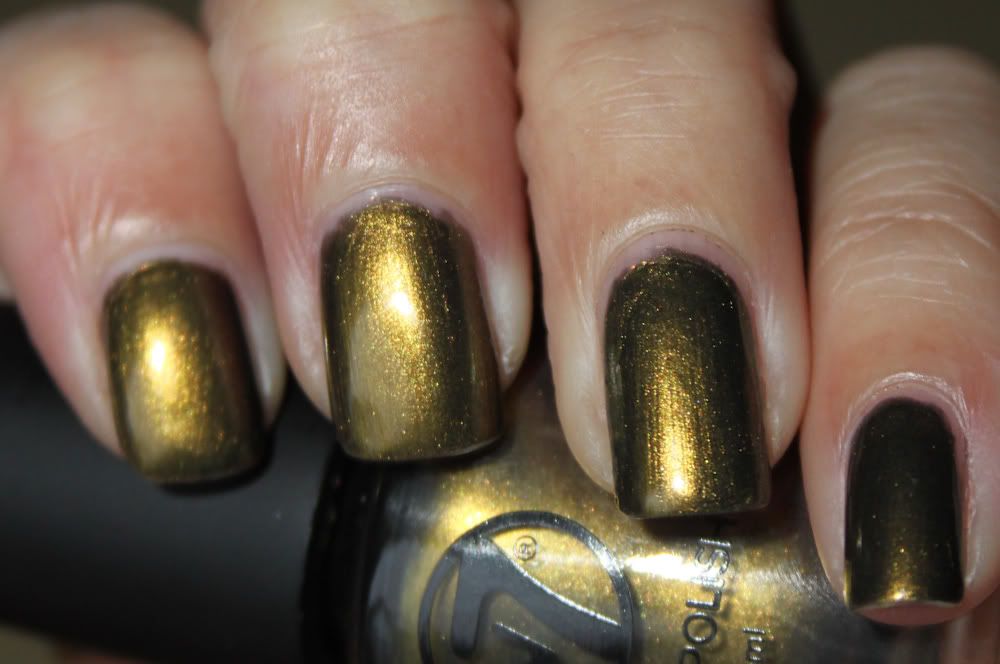 Overall this polish was great to apply although it was a bit stinky but nothing opening the window wouldn't cure. I had this on my nails for a little over a week with very little tip wear and no chipping so for £1.99 it was a bargain and I may have to buy a spare.
I decided to make this mani last even longer by using my stamper on it, I do need the practice but I really don't need an excuse to get my plates and stamper out!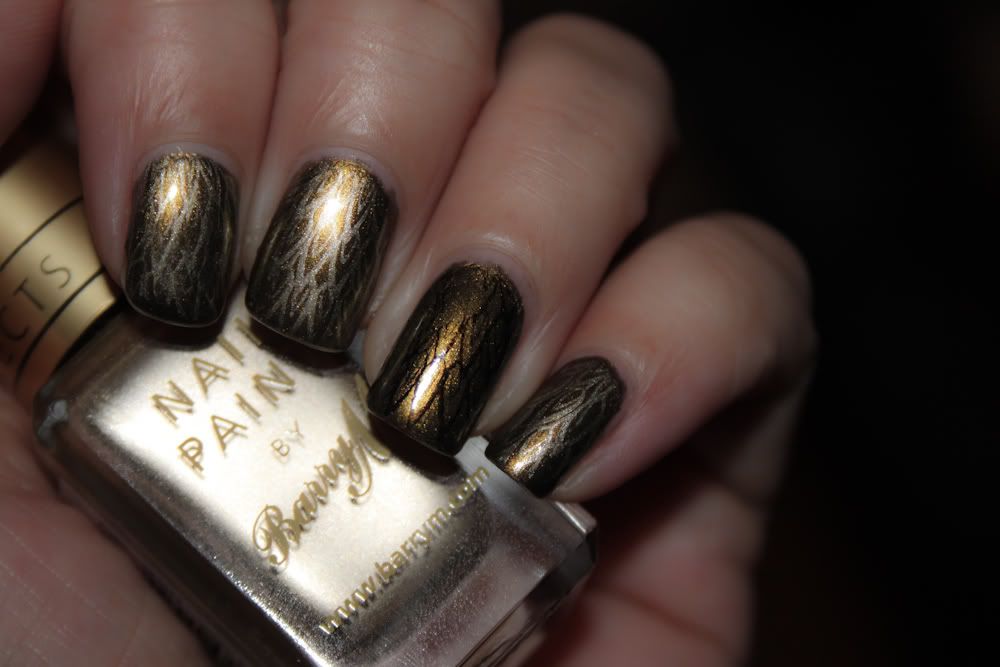 I used W7 black on my ring finger and Barry M Gold foil on the rest and I used BM-212.
I think my stamping is improving, and I am really enjoying playing with the plates.
I hope you enjoyed this mani as much as I enjoyed wearing it!