And here is another Avon nailwear pro polish this time it is Pink Radiance , WOW is all I can say about this polish it is so sparkley!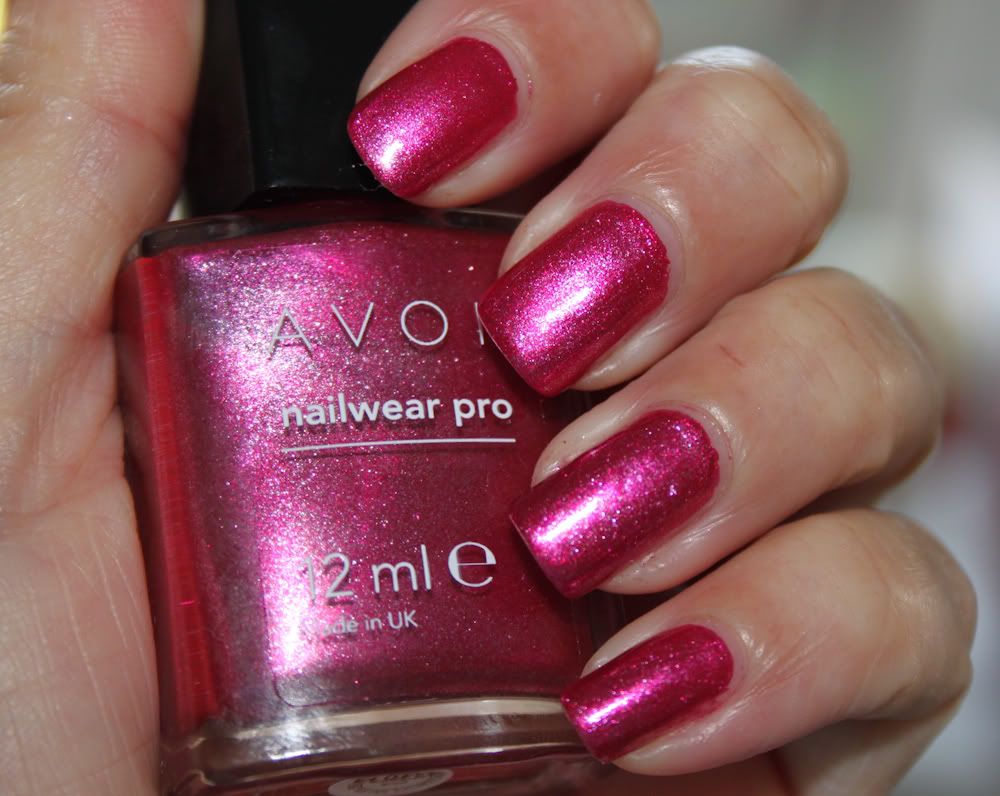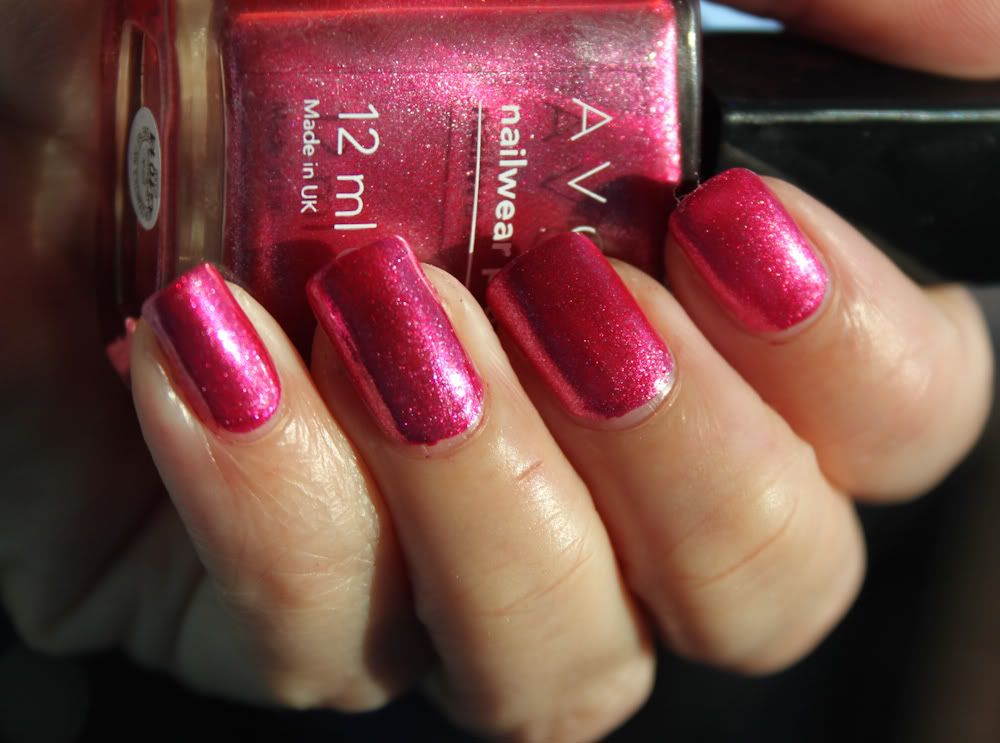 This photo and the one below were taken in direct sunlight isn't it pretty, this was opaque in just one coat and I didn't do a second one like I usually do as I intend stamping on top of this. Again I love how cheap these polishes are and the quality of them but just wish the cap was slightly rounded.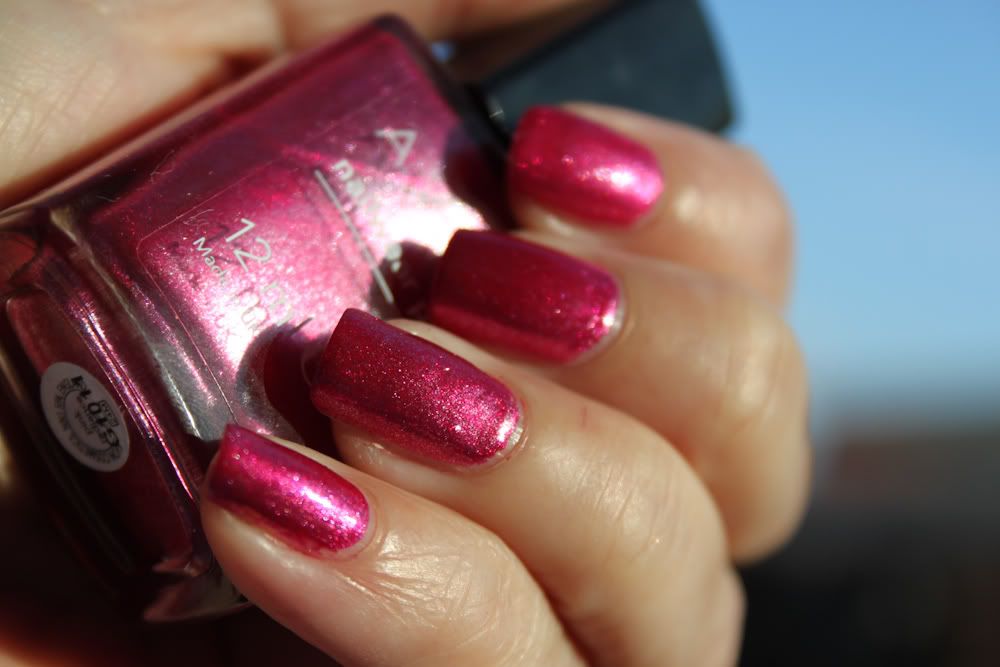 The photo below was taken out of direct sunlight and you can still see how sparkley this polish is, this may very well adorn my fingers this summer! I didn't apply any top coat either as i am going to stamp over it. This is a super sparkley shade of Pink!