Yesterday I used Pink Radiance for my Pick Wednesday Mani and today I have decided to stamp over it.
I couldn't make up my mind on which plate to use so I randomly picked one closed my eyes and pointed and fortunately, I picked BM plate 223 and pointed to the zebra print I think! or is it the tiger one, anyways either way I think it turned out ok with the pink base what do you think?
I used Black by W7 for the stamping, it seems to be OK for stamping and at £1.99 for a 14ml bottle it couldn't get any better. I really like the W7 brand and have quite a few now.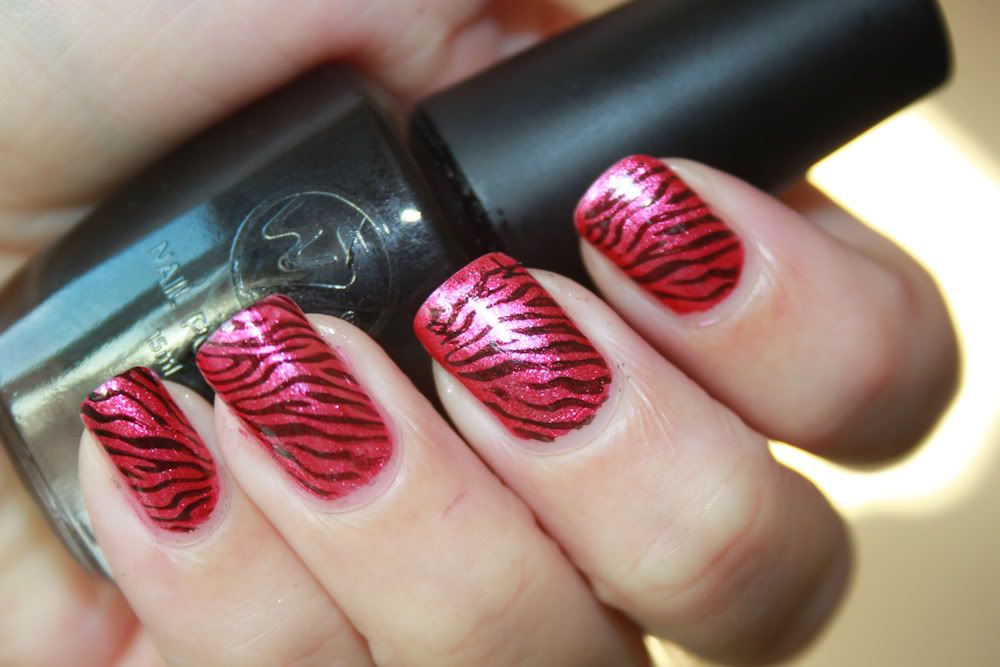 I think this one is staying on my nails for a few days i really like it Do you ? What brands in black do you use to stamp with ?