Out of the three polishes this was my least favourite in the bottle, but I was pleasantly surprised when It was applied to the nail , it was the easiest of the three to apply too, not too runny or thick. But it did take 3 coats before it was opaque.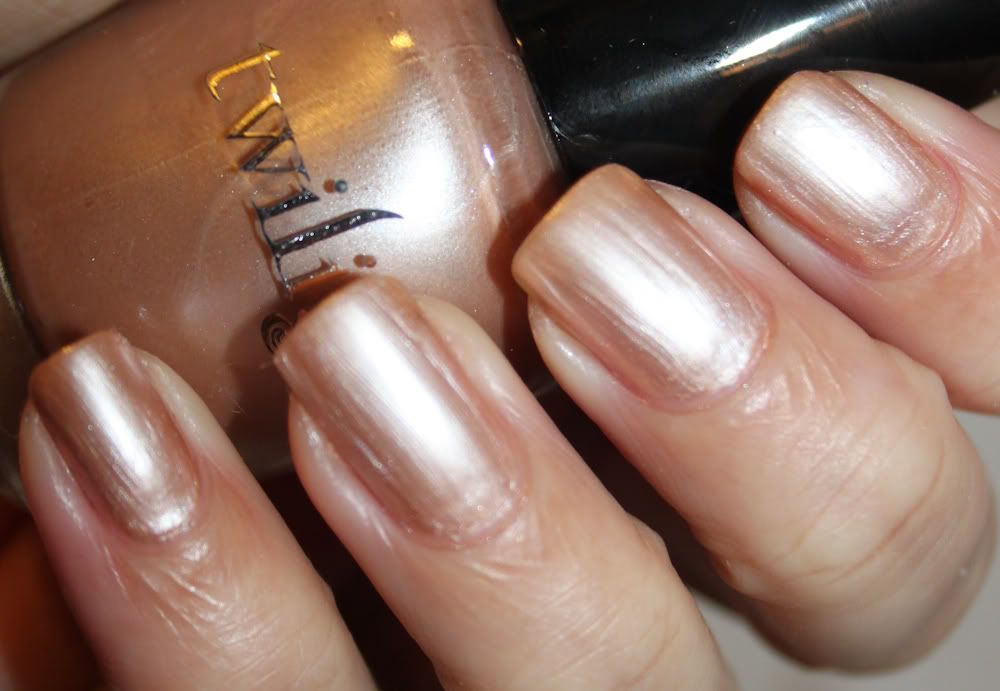 Please forgive the state of my fingers they are a bit dry and in need of some moisture, lemony flutter will be getting an outing me thinks tonight!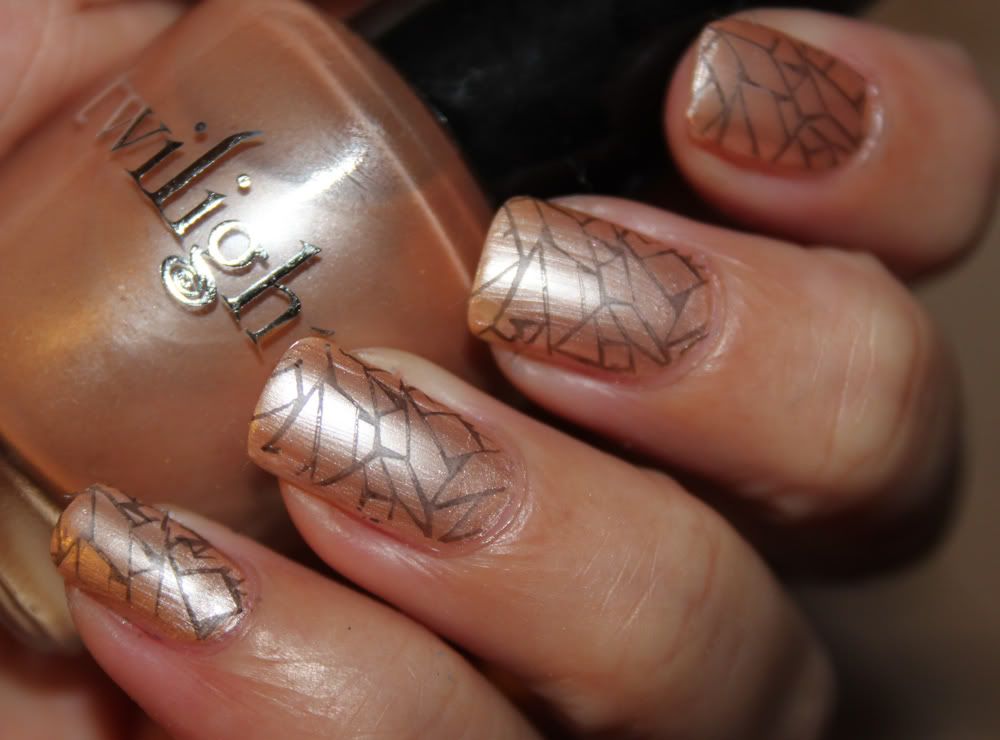 On it's own it is a shimmery nude not much to look at on it's own, but oh! the possibilities for it as a base, so here I have used my BM plate -208 and Barry M Black polish for the stamping.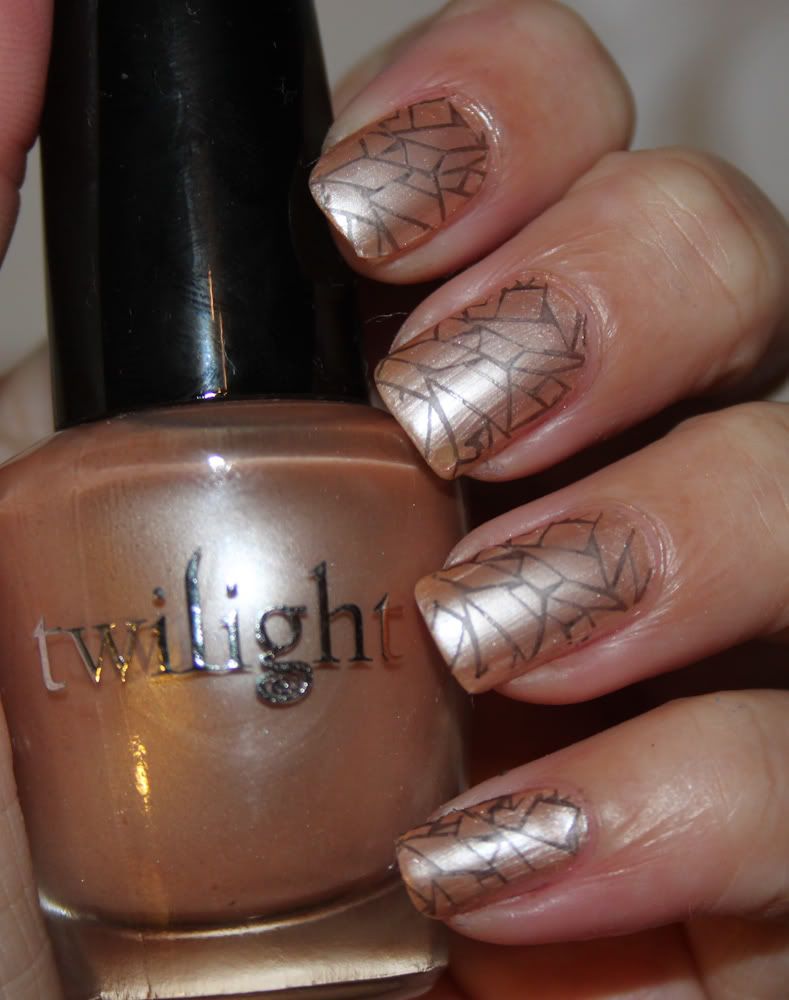 I have called this Shattered, interpreted from the second Book New Moon when Edward leaves Bella, I thought it was a good expression of what she was feeling! What do you think? Oh I do wish they would have named these! Here is a close up with the plate.
I am having lots of fun with the plates and hoping I get better the more I practice.