First post of 2012, WoW a week has passed by already , Happy New Years too all!
Today I am wearing one of my presents, my friend knows I love the twilight books maybe not so much the films OK i liked the films too! and my love for nail polish so she bought me this.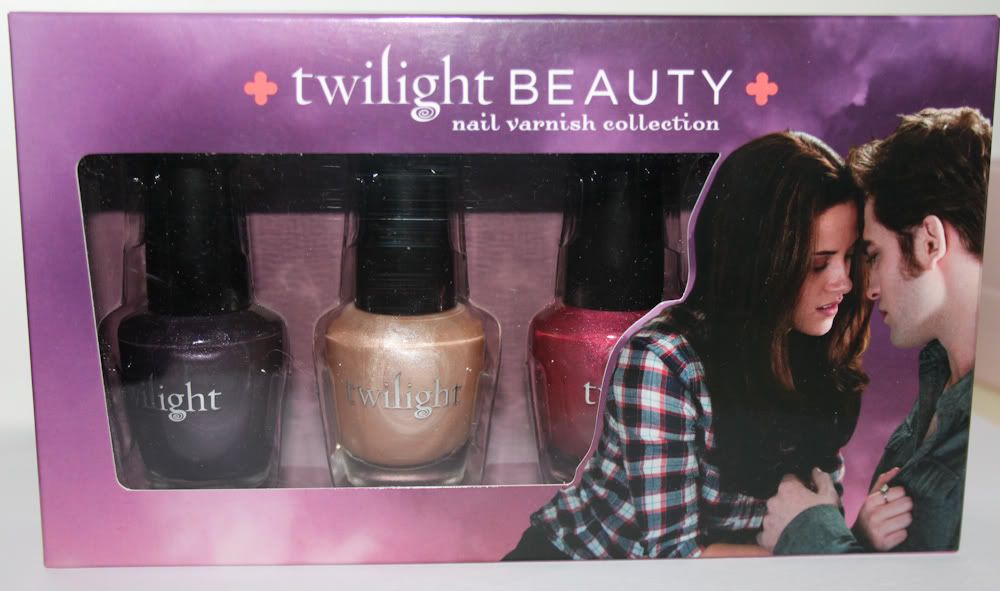 So first in the series is the lovely Dark Plum Nail Polish, the only beef I have with theses polishes is they didn't give them any names, oh the possibilities!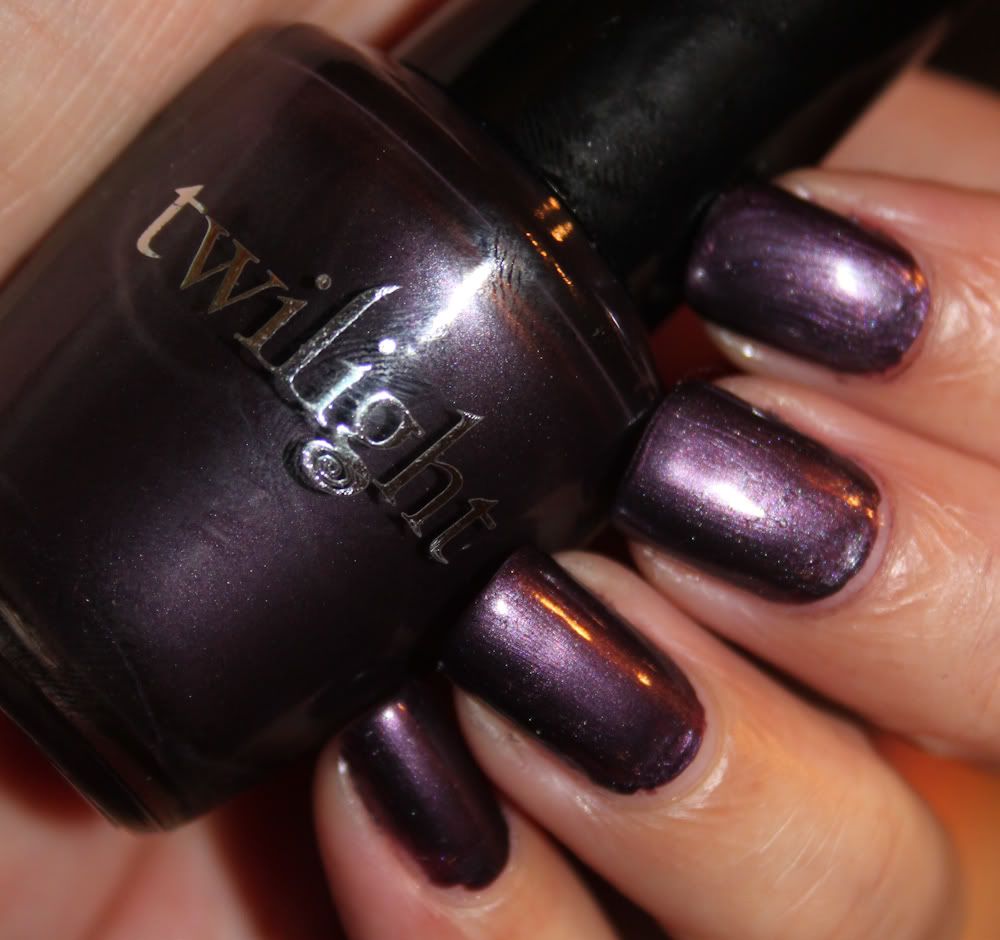 Dark Plum, is what it is, a very deep rich plum with a shimmer, out of the three this is my favourite, I am a sucker for purples and greens so no surprise.
This applied surprisingly good for a non brand, it was opaque in two coats and was glossy without a topcoat this is one I will definatley wear again.
I also received this cup and thought the colours went even if the brands don't, and tink likes getting in on the action from time to time.