Keeping with the purple theme I have here for you Vivid Violet from the Avon nailwear pro range, I have quite a few Avon polishes this month including the new spring range, anyway back to Vivid Violet, this was a dream to apply opaque after one coat but i like two just to make sure. I like the brushes on Avon polishes I just wish the caps were rounder as square is difficult to grip.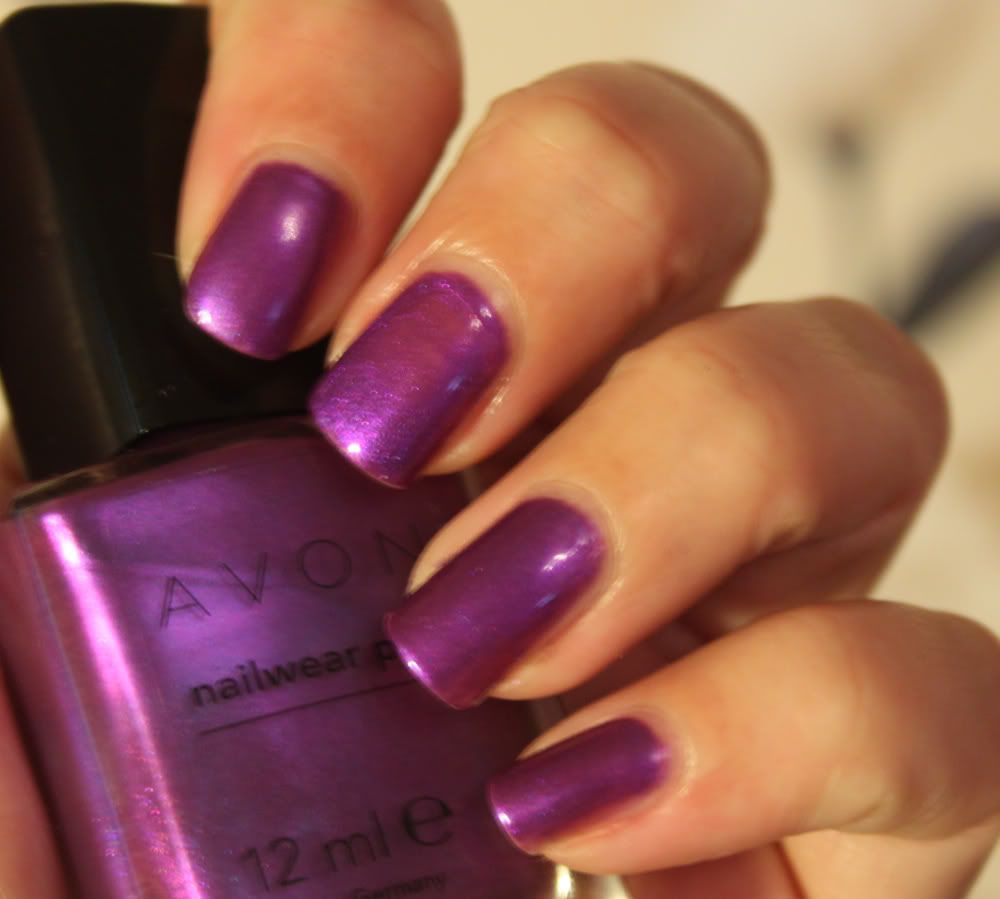 I wasn't sure when it arrived and I saw it in the bottle!
This is a shimmer polish , I don't normally like shimmers as it's an inbetweeny,I like either cremes or full on sparkle. But as soon as I had it on my nails I knew I loved it , so another purple for my collection.
And of course after I had worn it for a couple of days I had to practice my stamping , below I used Barry M silver foil with BM plate 201, I am really enjoying these plates, would love the Red angel plates but the are not delivering to the UK or Europe anymore :(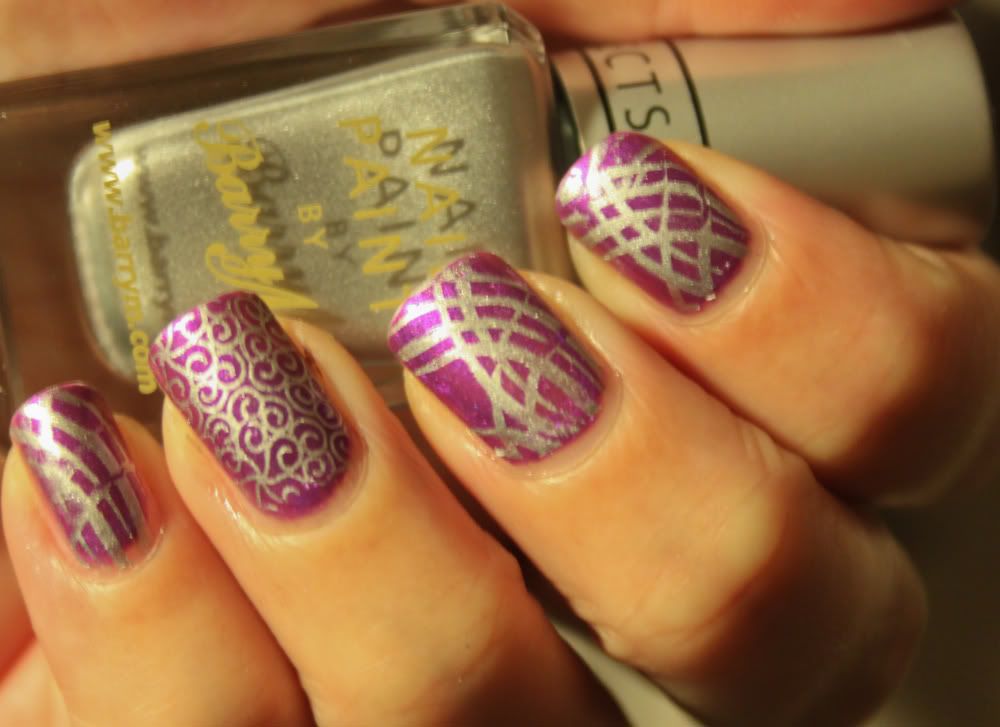 Have a great day Ladies!