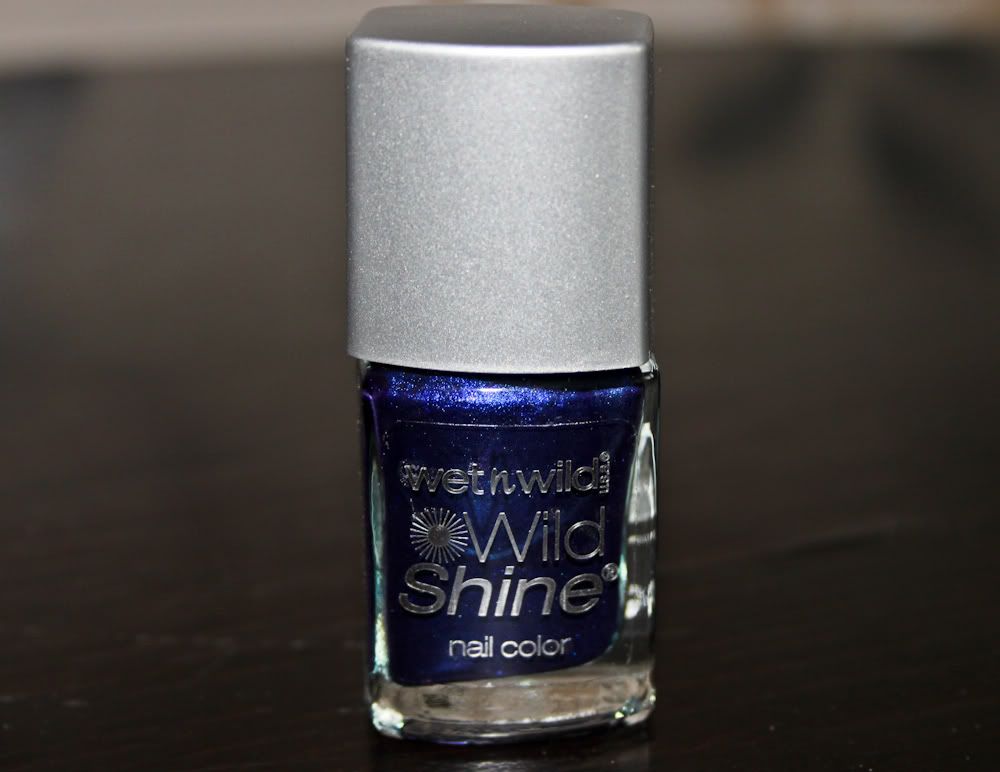 I told you this little fellow would raise it's head again, this one was a steal , no i didn't go into our local chemist and lift it, I bought it for 99p yep you read right 99p and it is real gem, I love the deep blue colour with the metallic shimmer it is simply stunning polish and a bargain to boot.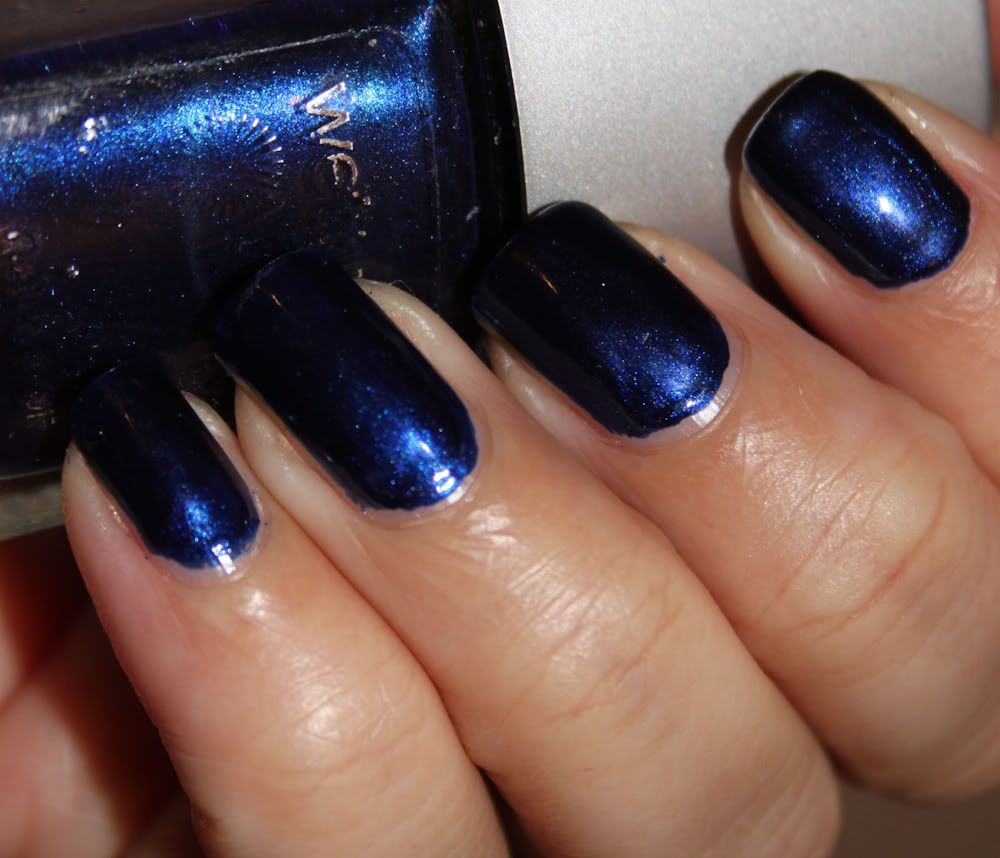 This a very deep Blue with metallic fleck in it, can you see them wow I love this polish! It didn't streak on the first coat, but I needed to do two coats to get an opaque finish, it wasn't glupey or runny just right!
The picture below is the best I could get it without any reflection from the flecks, so you can see how deep this blue is.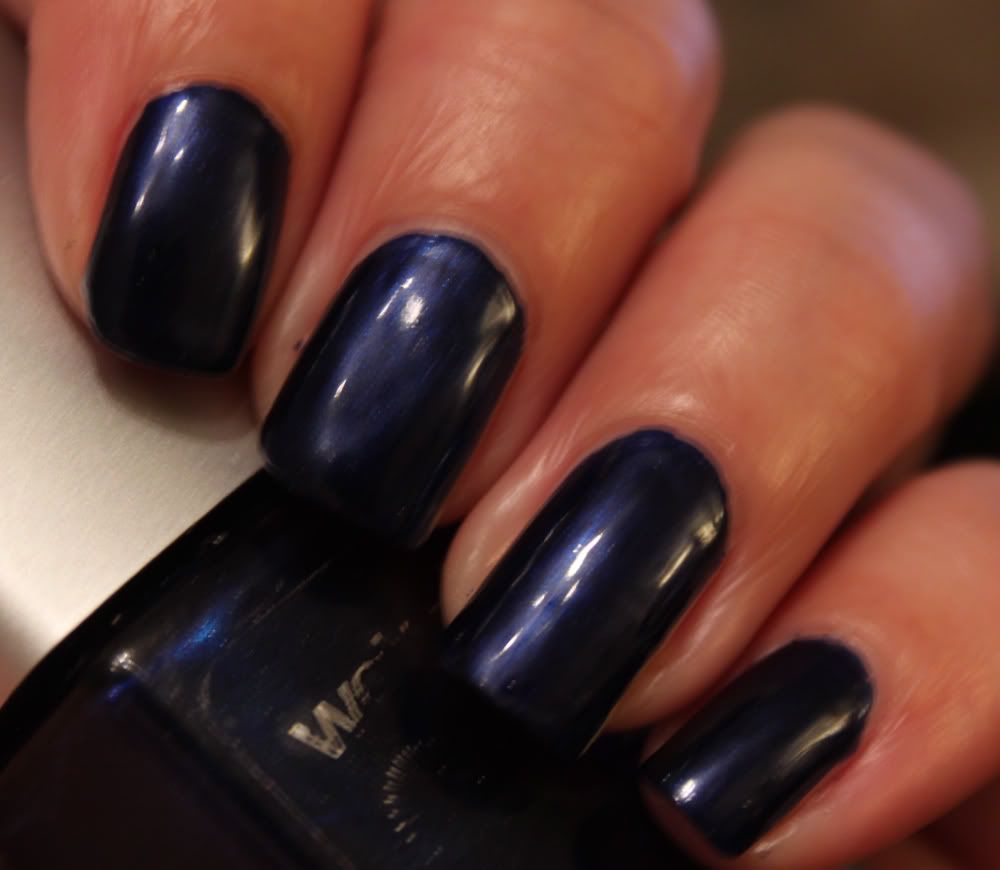 And yes you guessed it I couldn't let this mani go by with out a particular stamp, and of course I need the practice!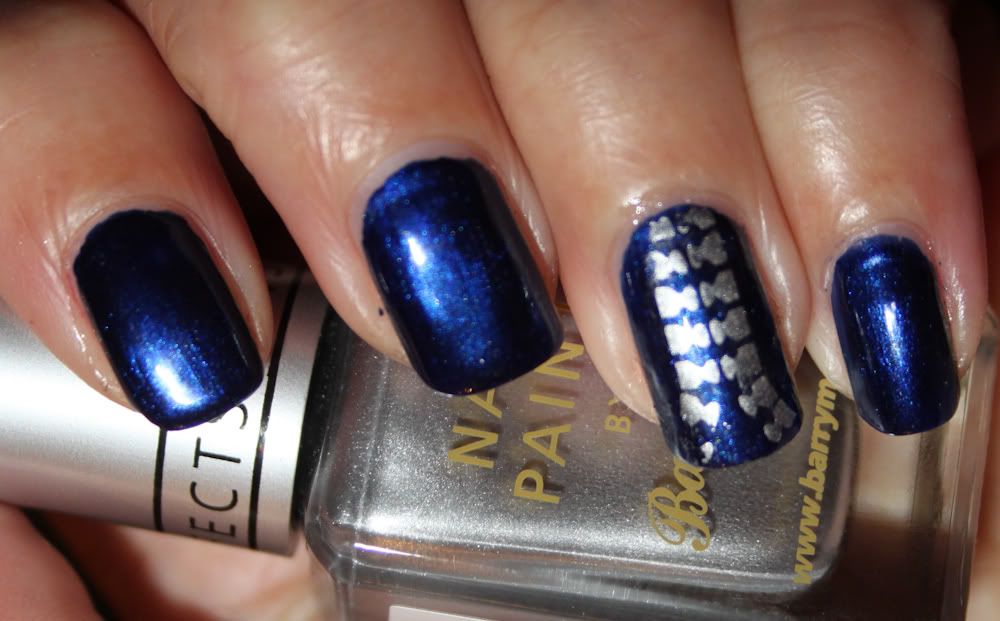 I used BM -202 and Barry M silver foil for the ring finger, Hope you like this as much as I did ! And here another shot without any reflective light.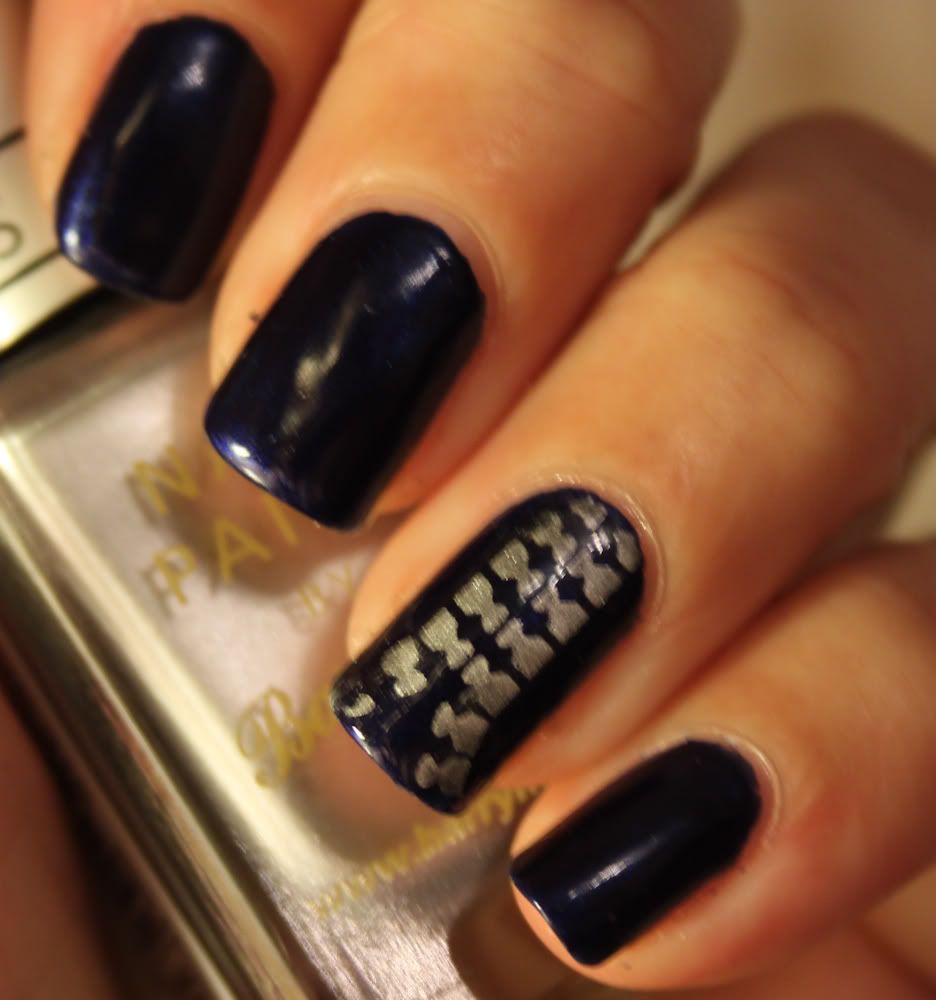 And one more for good measure!