Last week I didn't know what to use on my nails, while on twitter I happened to mention I had a mental block, when Marta from
ChitChatNails
suggested that I try pastels and by sheer coincidence I had just received my new polishes from Avon which are the new spring colours and two of them were pastels.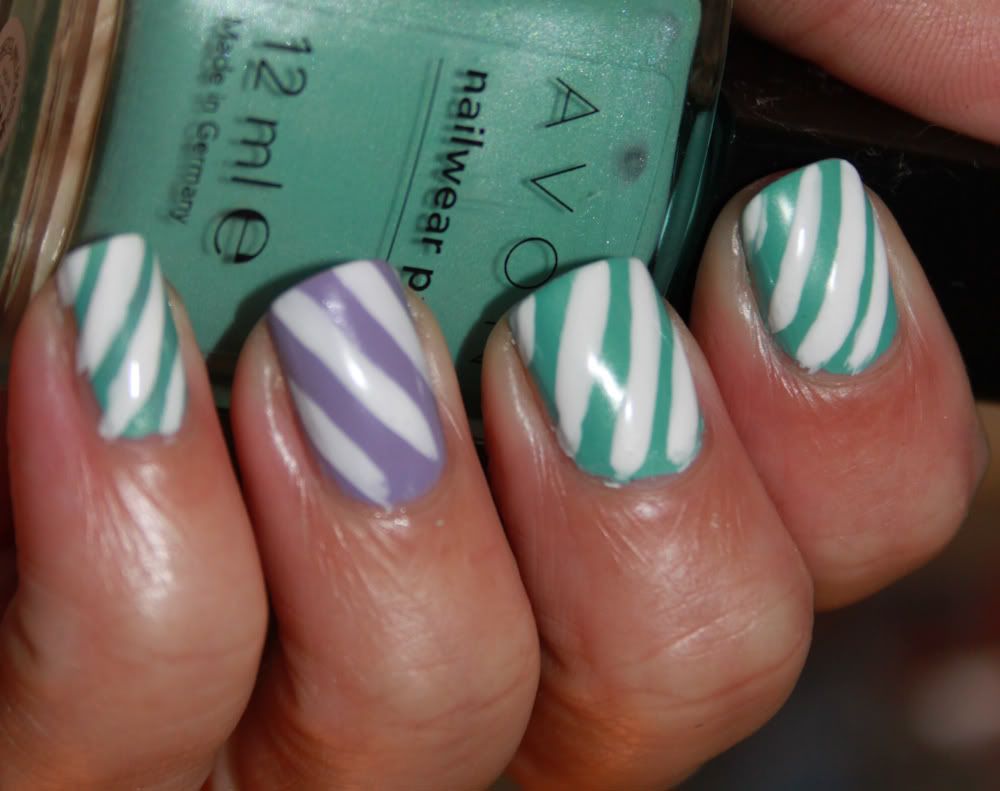 I forgot to take pictures of the polish on it's own, The ring finger has two coats of Avon Nail Pro: Aqua Fantasy and the rest of the fingers have two coats of loving lavender, then I used my white striping pen to draw on the stripes please be kind I did these freehand and as you can see I need the practice. And finally I applied one coat of Seche Vite for the top coat. I loved how these turned out they remind me of Blackpool Rock (Long Candy Stick can be quite hard) where I live.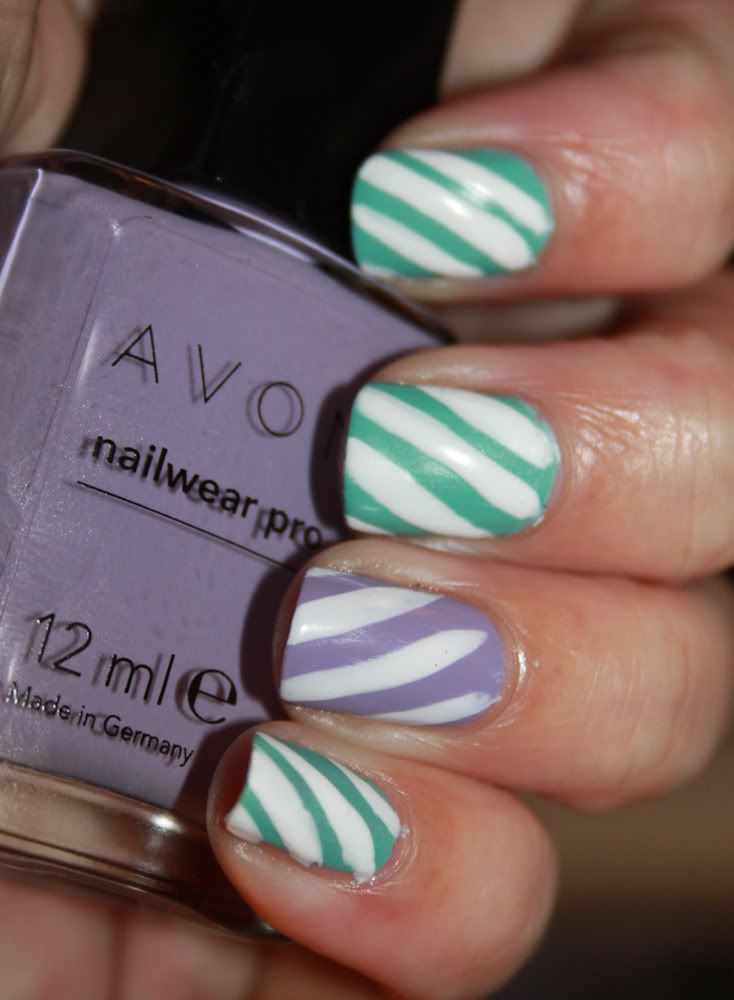 On my right hand I painted my nails the opposite way round but forgot to take a picture, so you will have to take my word for it! so here is one more of my Blackpool Rock Nails!