I have another Avon Polish for you today, it is from the Nail wear Pro spring range - Blue Escape, I really loved this colour but every time I looked at my fingers it made me shiver, it has something to do with the weather I think , as here in the UK it is unseasonably freezing, as the rain hits the floor it freezes making for tricky maneuverability, whether by foot or wheel, so I may be leaving this shade until the summer months!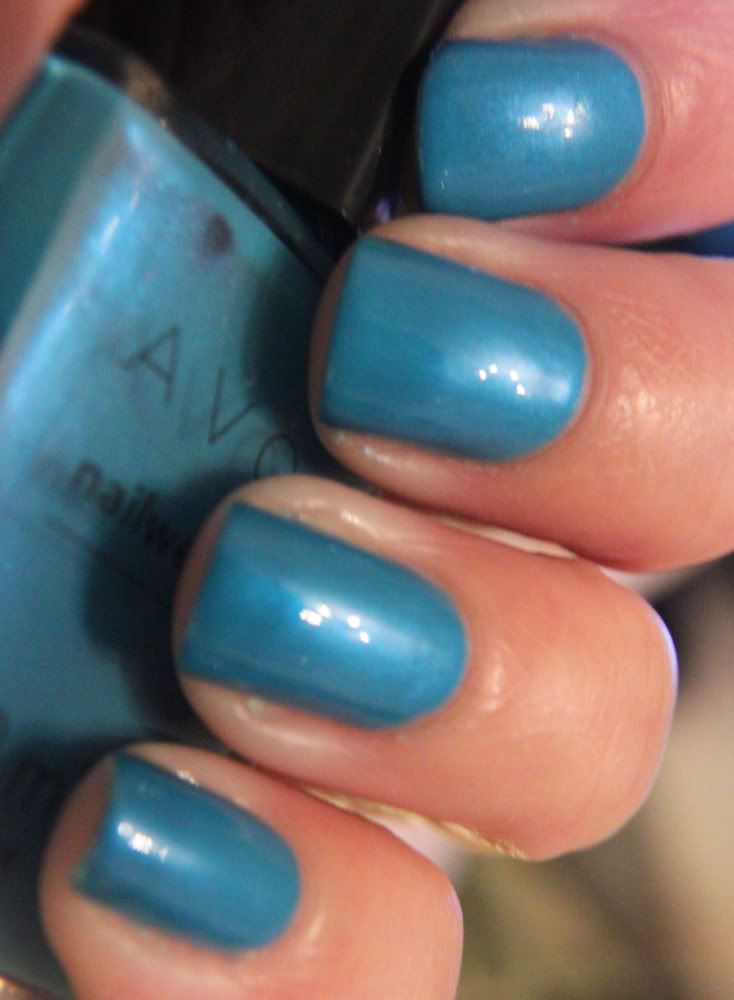 This is a lovely blue shimmer, I didn't appy any top coat to the anils in these two photographs , I didn't have too check out the shiny in the close up!
I decided I wanted to try mattifying this shade so applied a coat of Rimmel pro Matte finish, I love it, What o you Ladies think?
I think i will definatley be mattifying this polish again it looks divine! Check the closeup out!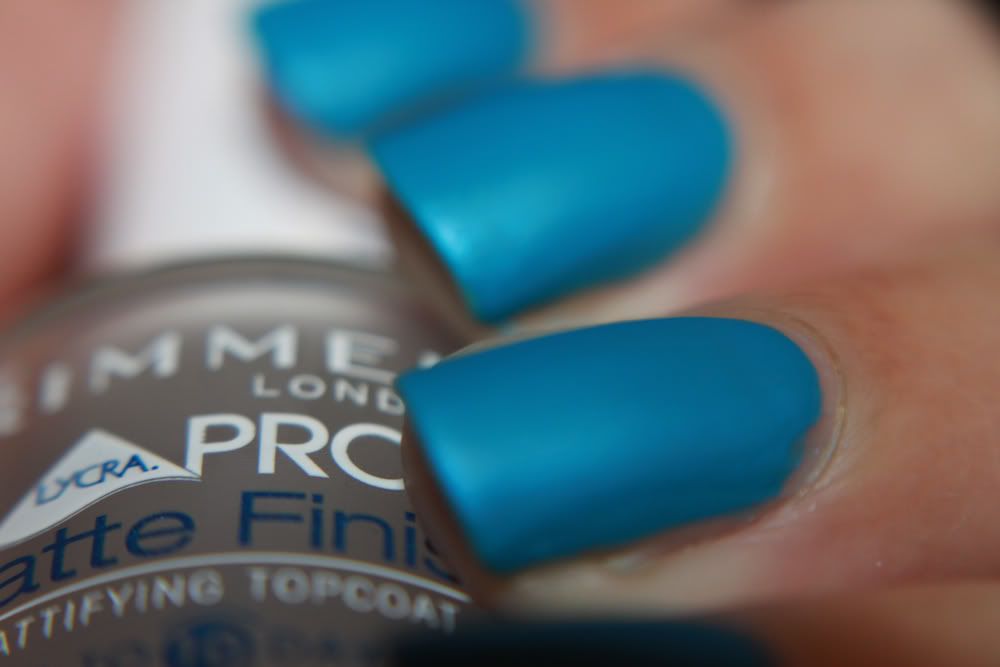 And like i always try to do I added a bit of nail art to freshen the mani up a bit and seeing as five minutes after I had applied the blue escape to my nails , the postman arrived with my a-england Mythical s, so I decided to use Avalon and BM plate 209.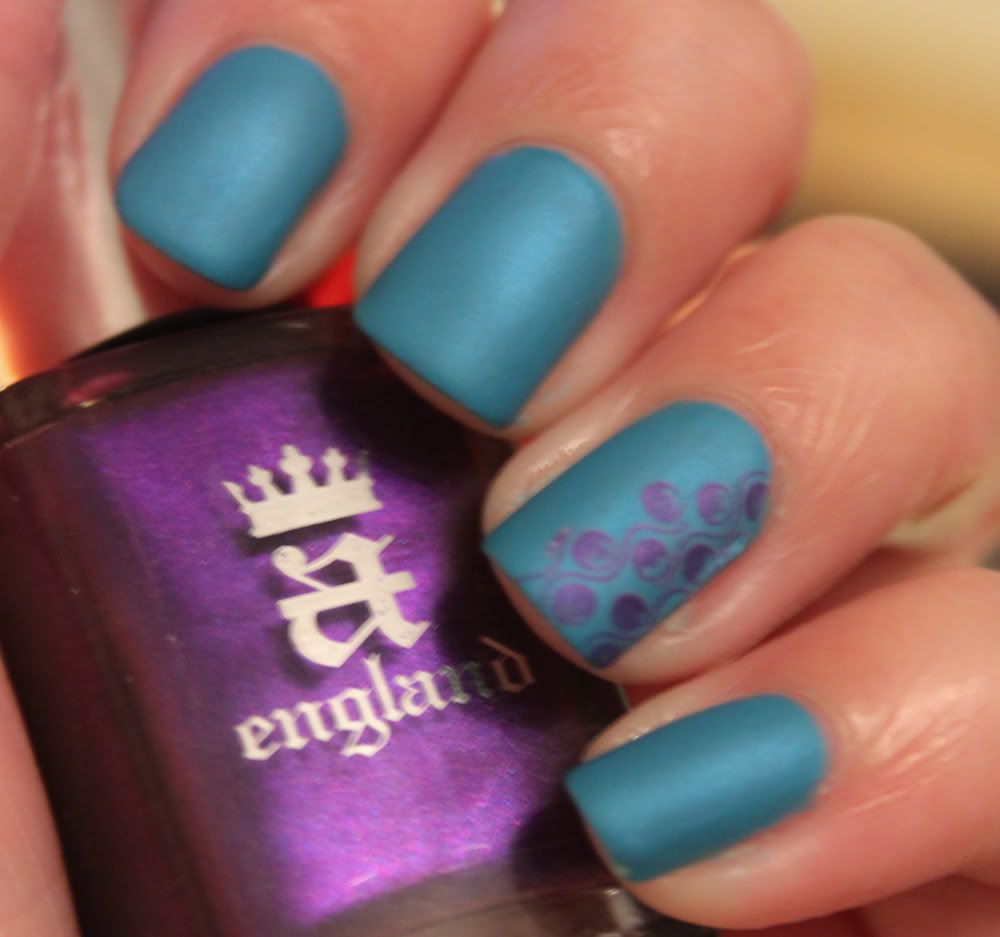 I love how these two shades compliment each other I may have to do a stamping session with these two at a later date, what do you think, do they compliment each other? what is your favourite colours to mix and match?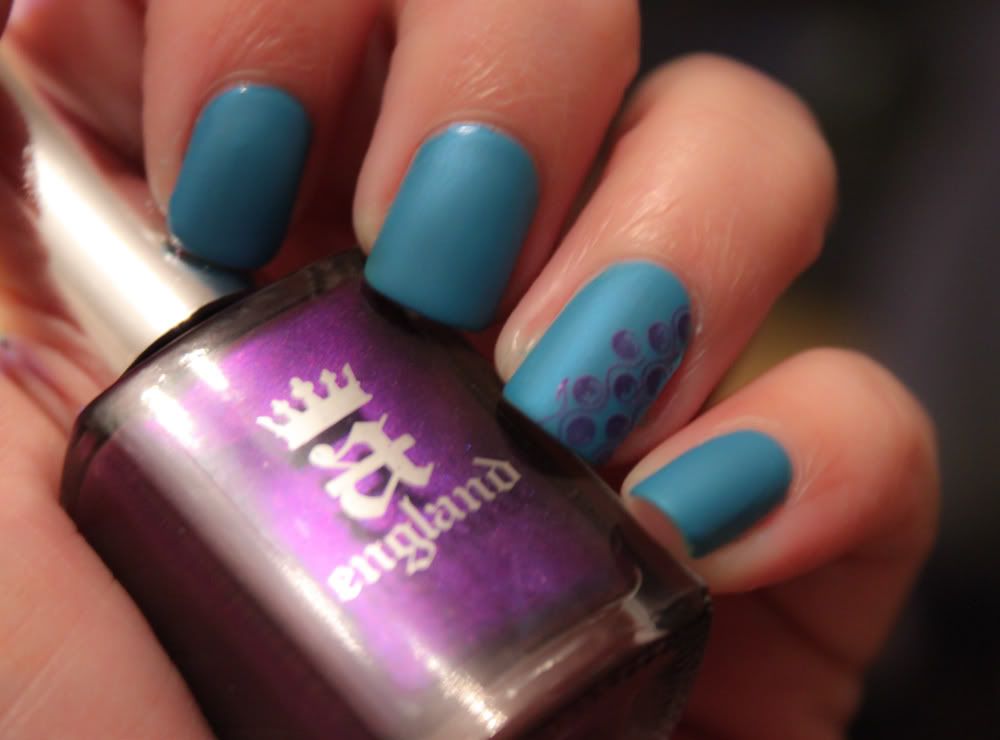 Thanks for reading xox