I was very lucky to do a polish swap with Jacqui from
Scholarly Nails
, as I am new to polish and don't know the brands to well I asked her to pick some for me, I her to choose from Greens and Purples as they are colours I love and in any combination, flakie/glitter/holo/micro-glitter, it didn't matter and my was I in for a major surprise, just look at what this wonderful lady has gotten me!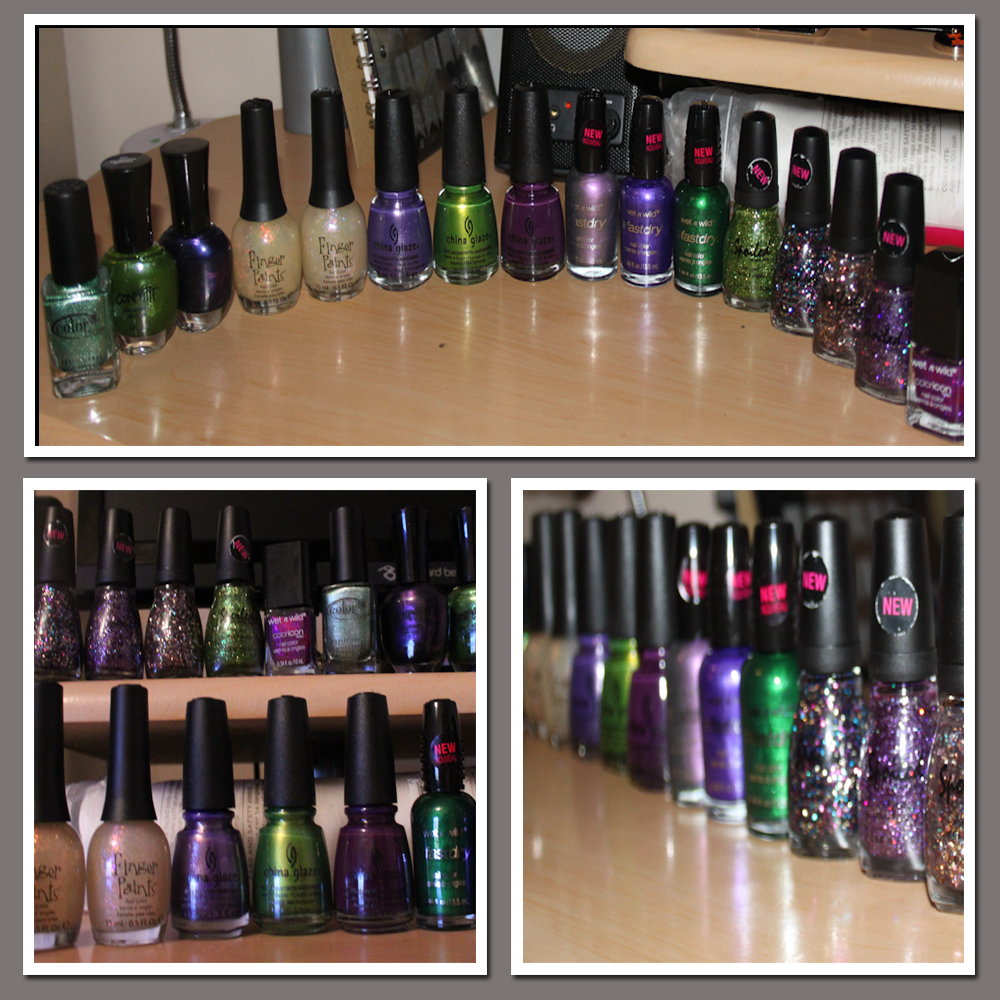 It is Epic, I was absolutely stunned when I opened it, My boss who is male and 65 years of age, encouraged me to open it while still at work and when I did you would have thought they were his , ooh arrh he kept saying LOL. Anyways here are two more photographs with the names of the polishes Jacqui got me!

From Left to Right
Confetti: Happy Birthday, My Favourite Martian. Spoiled: Trust Fund Baby, Papa-Paparazzi, Jewelry Heist, Show me the Money!. Finger Paints: Asylum, Flashy, Avante Garde Green!

From Left to Right
Wet n Wild Fastdry: Buffy the Violet Slayer, SaGreena the Teenage Witch, Gray's Anatomy. China Glaze: Grape Juice, Cha Cha Cha, Urban Night, Color Club: Kiss Me Mistletoe. Wet N Wild Coloricon: Back Alley Deals.
Aren't these amazing polishes Jacqui also managed to included some of my geekiness in these polishes I have quite a bit of swatching to be getting on with Thanks again Jacqui!