I have for you another W7 from the metallic collection , this time we have Metallic Jupiter, this is a glitter duochrome and is gorgeous, it is similar to Metallic Venus in colour but with tons of micro glitter look at this baby shine.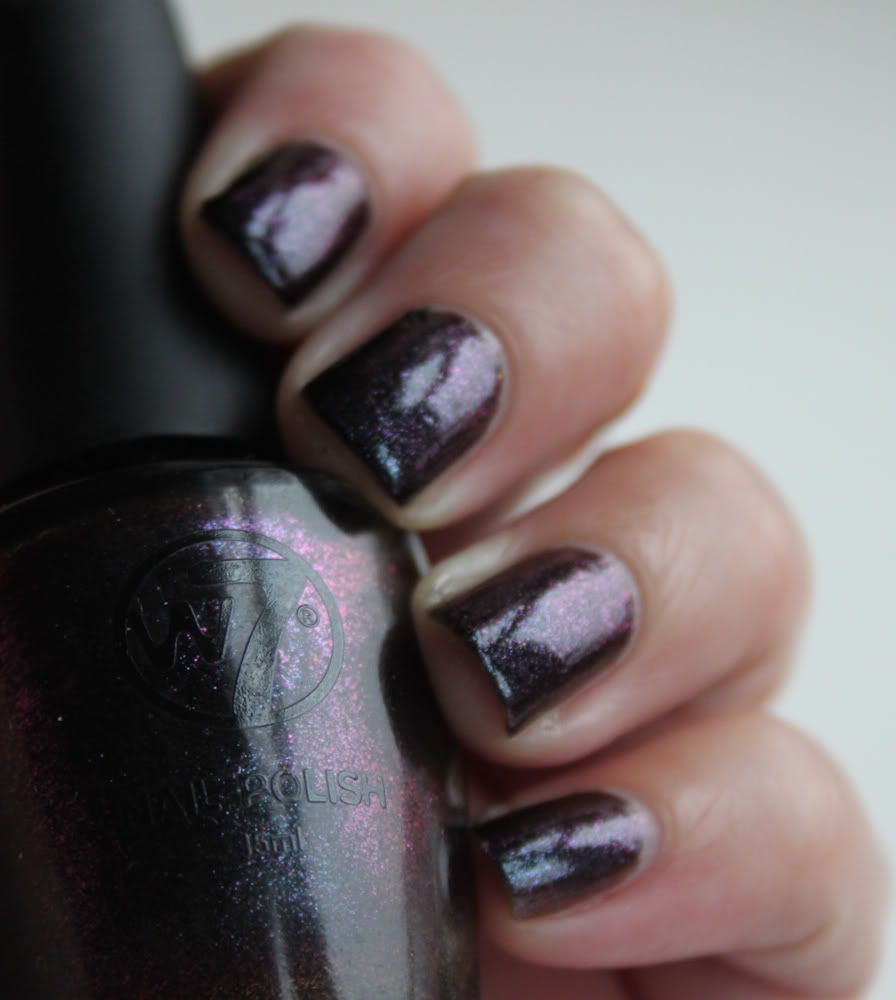 This is a black jelly polish which is jammed packed with micro glitter, i spotted blue,purple and green but there is probably more, when dried this polish shows it's true beauty as it is also a duochrome shines from purple to blue, it is a glitter version of Venus what do you think click
here
.
Can you see the colour shift here it's stunning and this polish was only £2.99 which for UK polish is very reasonable. This took two coats to acheive opaque and was the easiest to apply out of all the collection, it was a bit thicker than the others.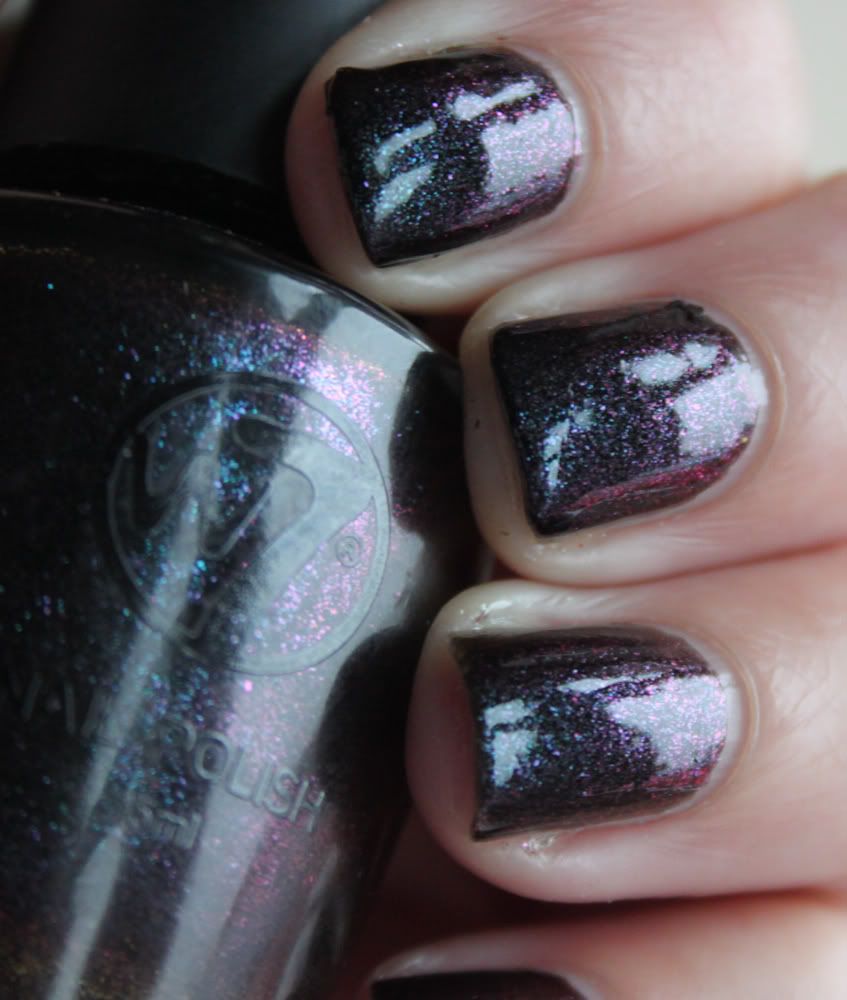 Below is a photo in normal light can you see the difference in the polish from the above in sunlight, it looks like a black glitter jelly polish doesn't it , and add bit of sunshine and you have a spectacular duochrome polish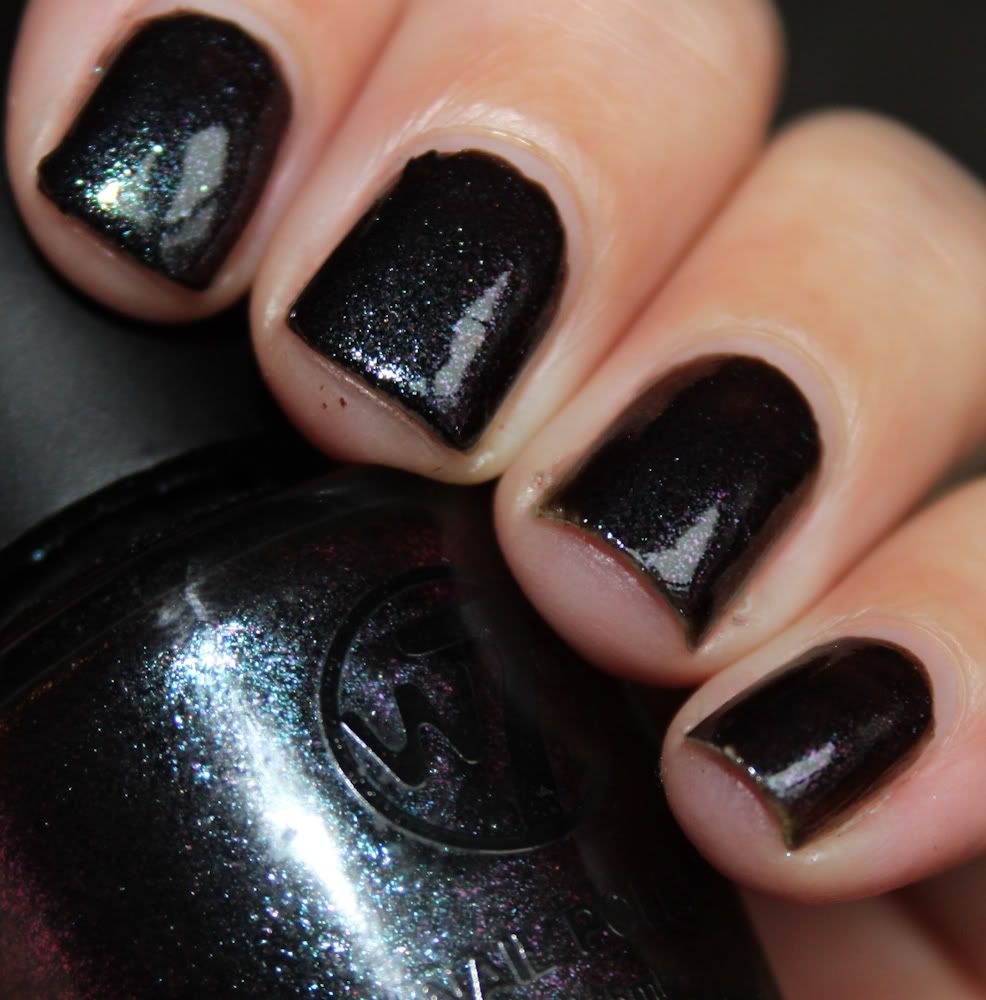 Thanks for reading Have a great day!