Today I have the amazing Mercury from the W7 Metallics collection. I think this is very similar in composition to Metallic Jupiter but with the colours and duochrome of Metallic Mars
click here
to see.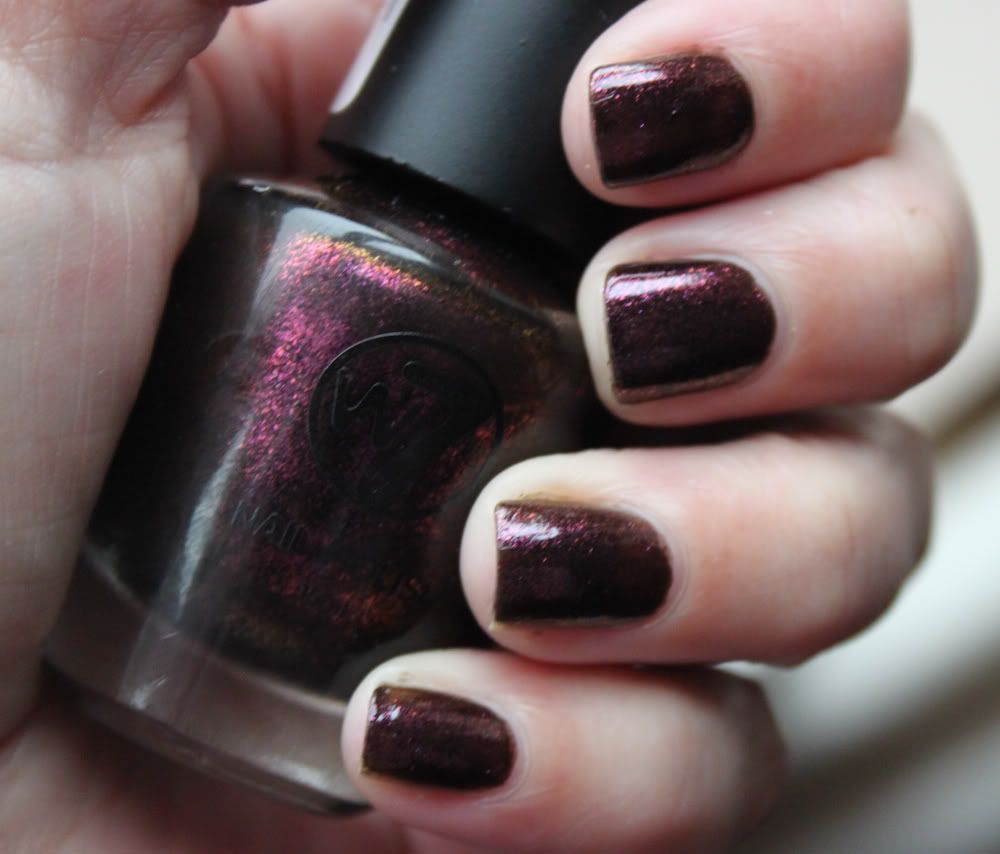 This has a purple/brown/green multi-chrome effect and is packed full of glitter , as you can see in the bottle. The polish applied like a dream and I got opaque finish in just two coats, this also dries quite rough and soaks up top polish even the SV.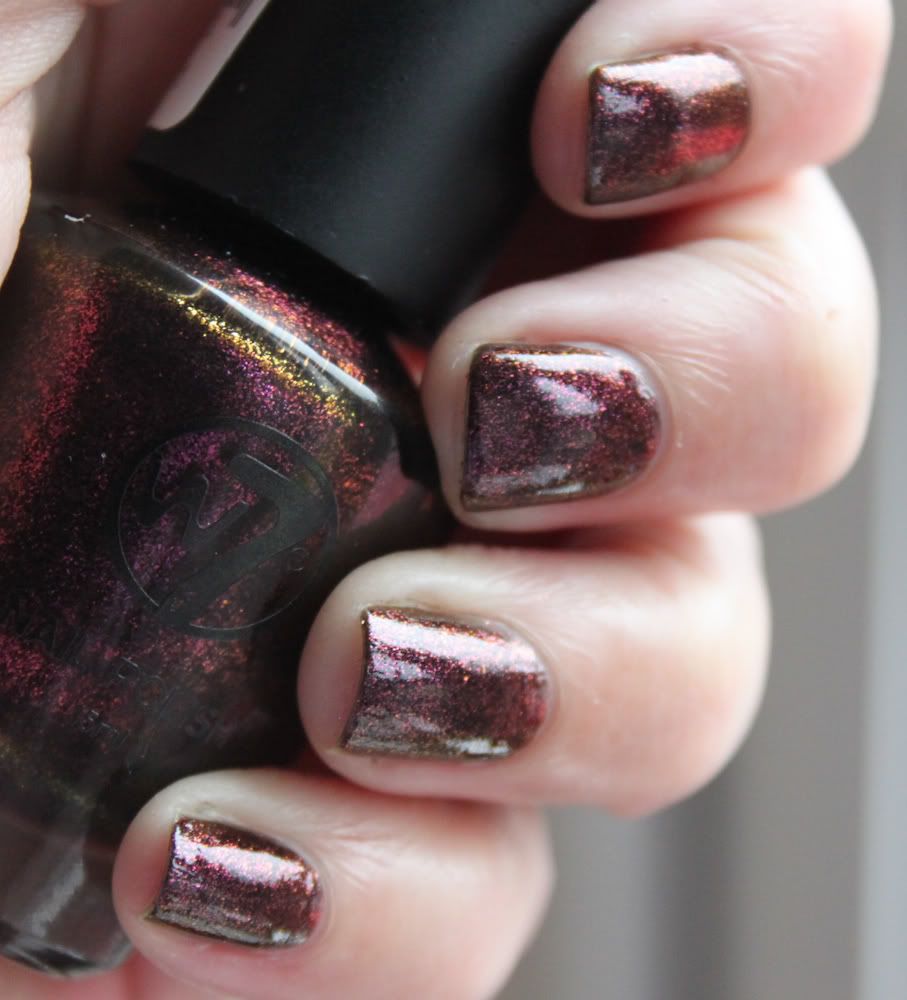 I just wish it was easier to catch the colour shifts without the camera going all (I'm not going to take a picture of that ner ner ) below is a closer look, you should just about be able to make out the shift from Brow/purple to green I really like this one and come a close second to Jupiter.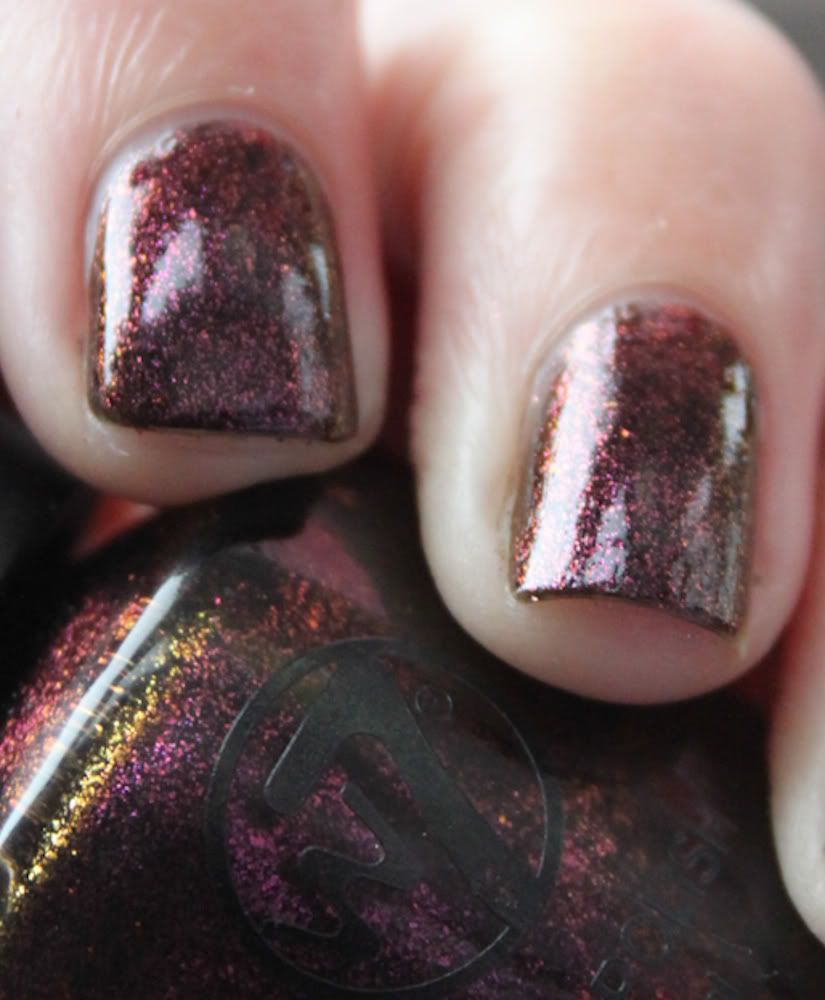 What do you think do you like this polish and the W7 brand?
Thanks for reading Have a great day!