I have quite a few Avon Post backed up and because I have refused to remove my current Main for a week now, I thought I would show you another , this is Splendid Blue , it is a micro glitter and no wonder they gave it the descriptive word Splendid because it is!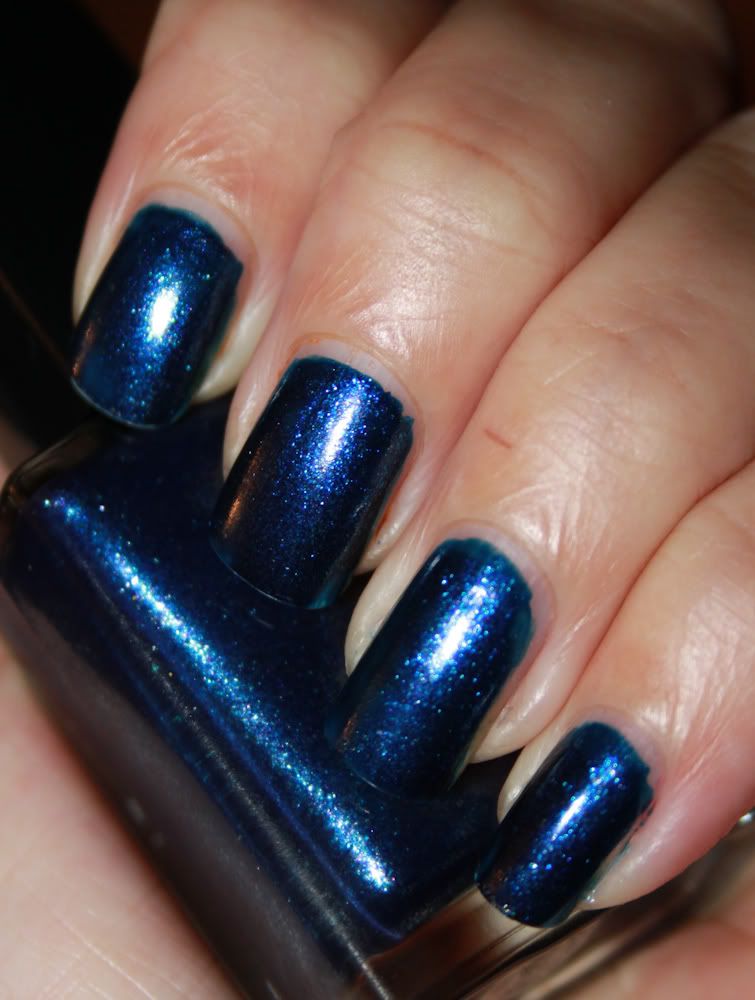 Just look at that glitter shine through, I loved this mani, it did show a bit of tip wear on day two but as I usually do some nail arty with it , I don't mind too much! I miss my nails being this long :(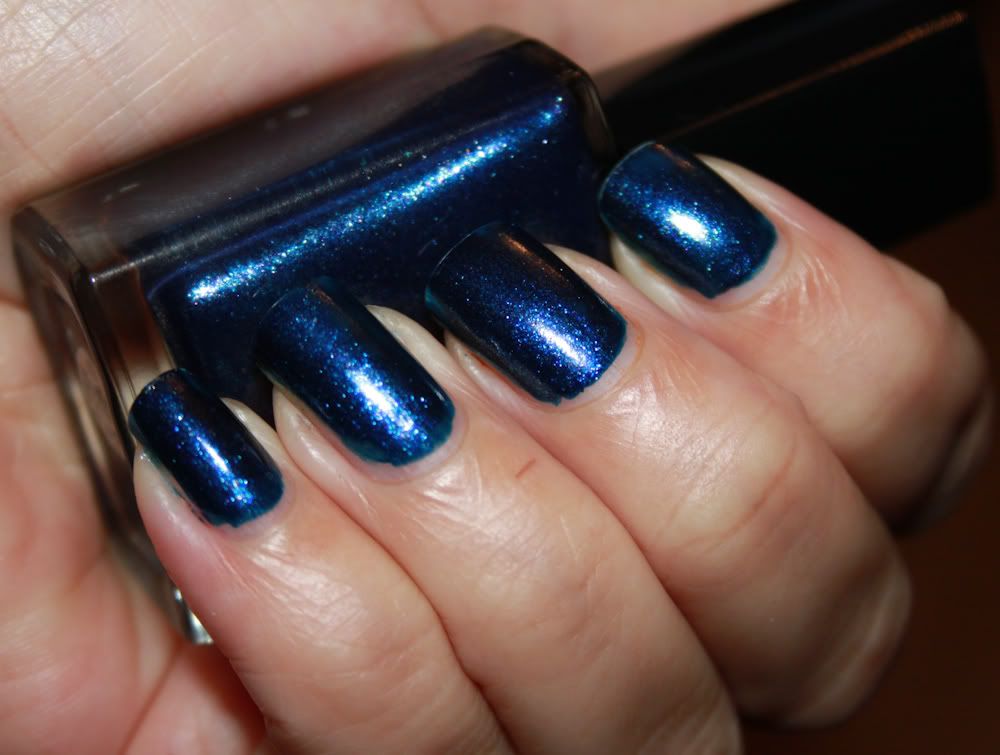 Now for the fun stuff , like I said before I like being a bit arty with expired mani's as I need the practice so here is my Starry Nights stamping with a- englands Excalibur and BM plate 202 and BM plate 220 for the ring finger.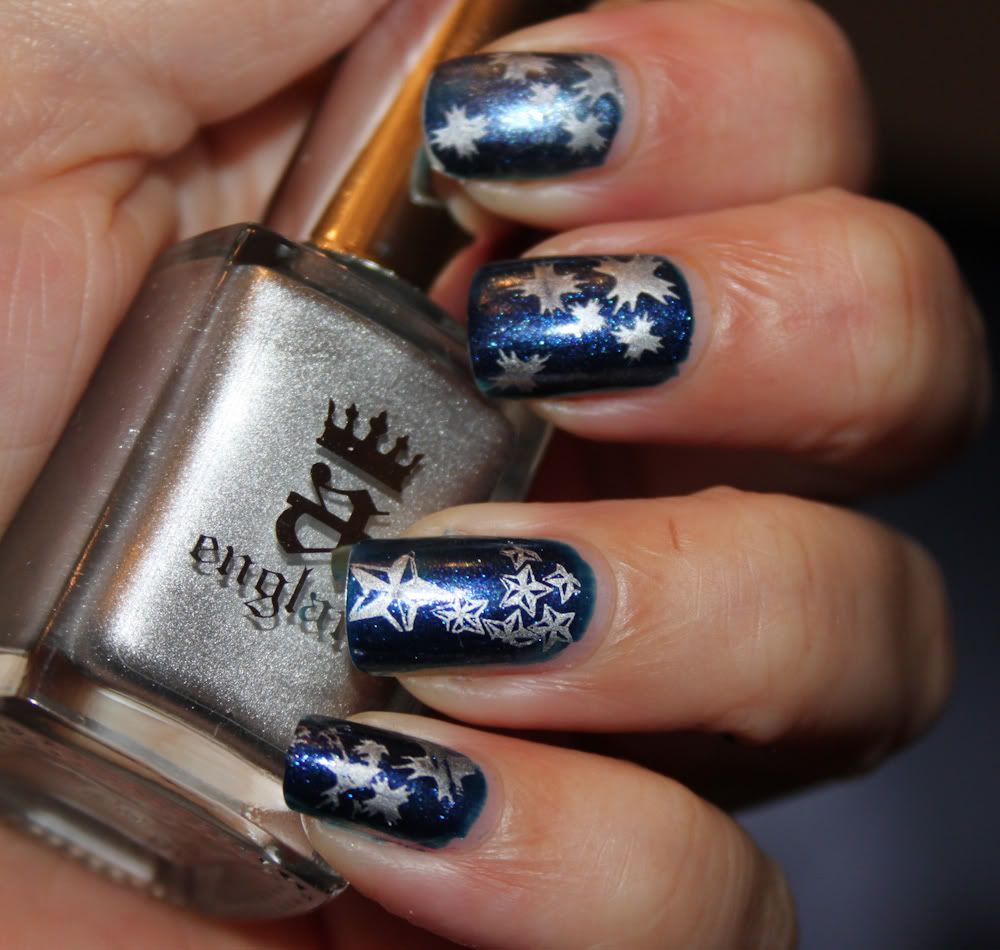 I quite liked how this turned out! Do you?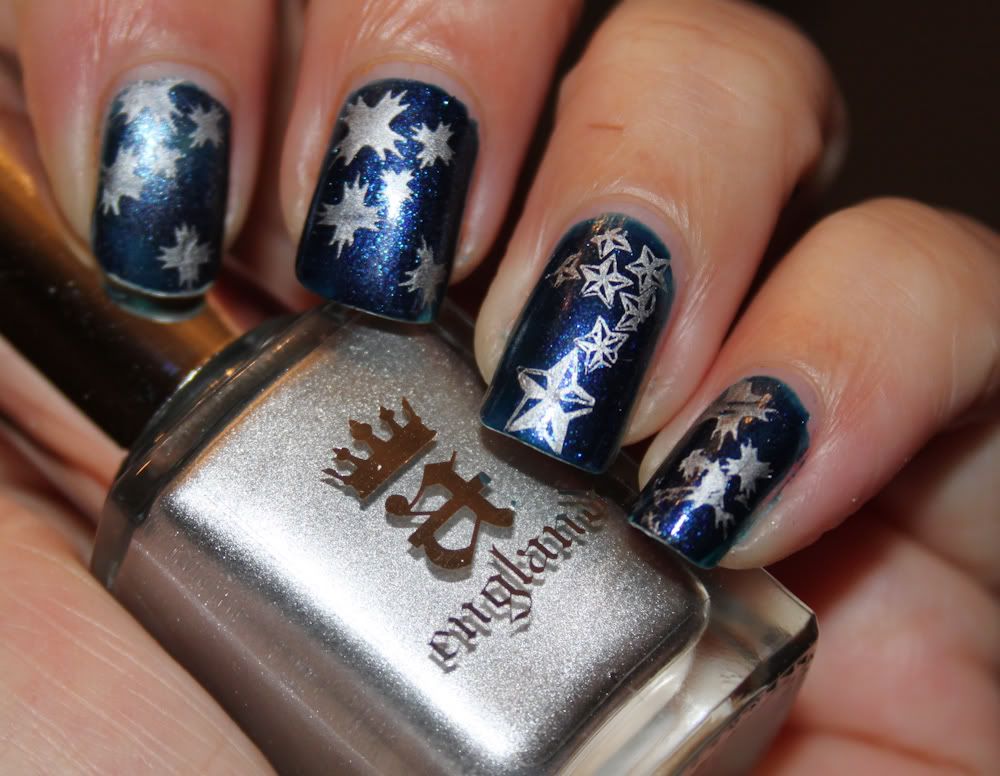 Have a great Day!