Now for the best of the bunch or least it is in my eyes, I remember a while back Marta from
ChitChatNails
found a swatch of Metallic Neptune and said she thought it would look good on my nails, well I don't whether my nails make this polish look good but my I love it the colour shifts in this polish are amazing but don't take my word for it check the pics out!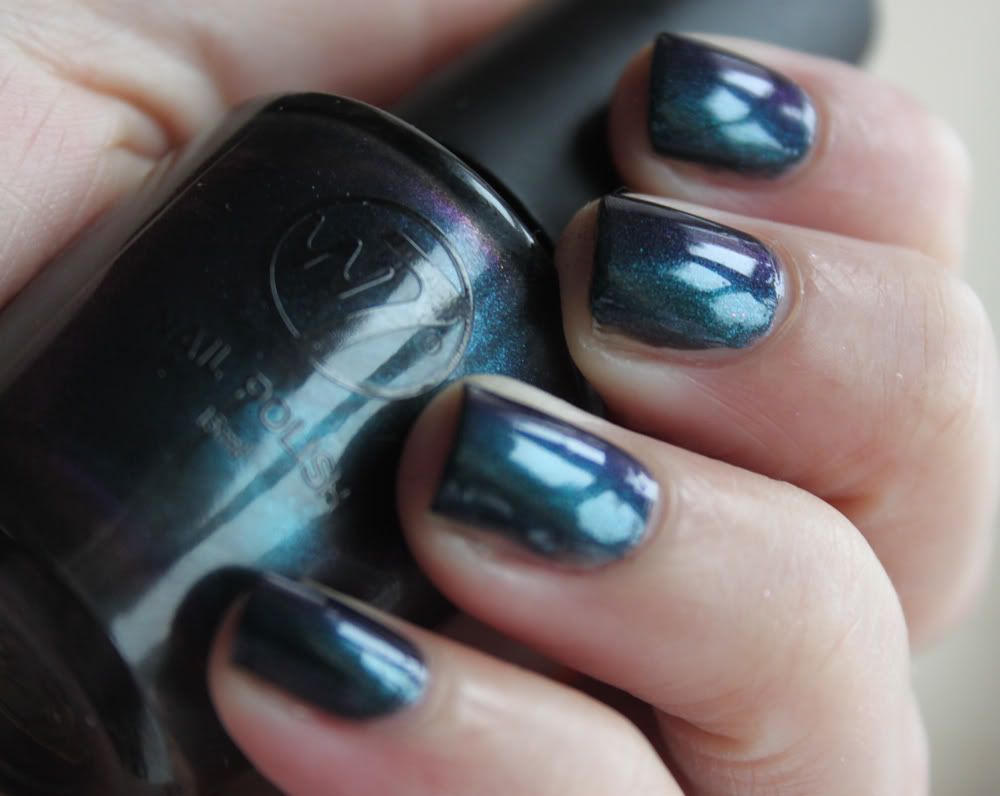 This was not as easy to apply as the glitter ones but a lot easier than Venus and Mars , it was opaque in two coats and didn't need any topcoat, but I wanted to put it on to make this mani last longer.
Metallic Neptune is a dark green which shifts to blue and purple and is absolutely gorgeous, these photo's were taken in sunlight and the shift again was hard to capture.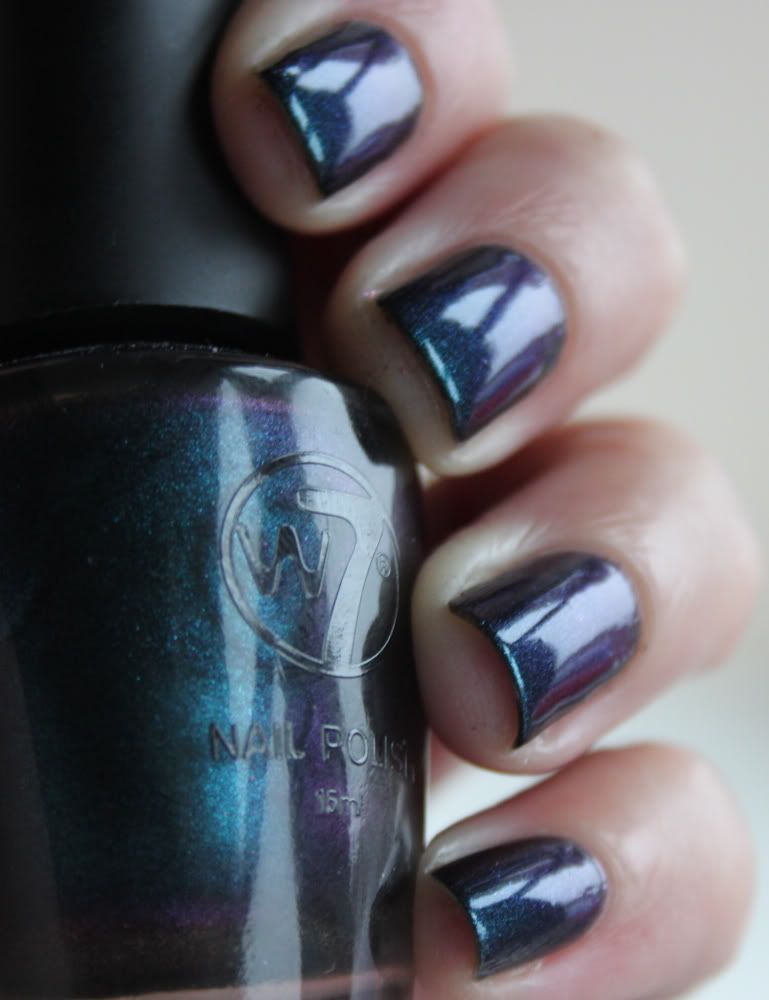 Here is one taken with the flash and the colour shift has completely gone! it just looks like a normal green shimmer.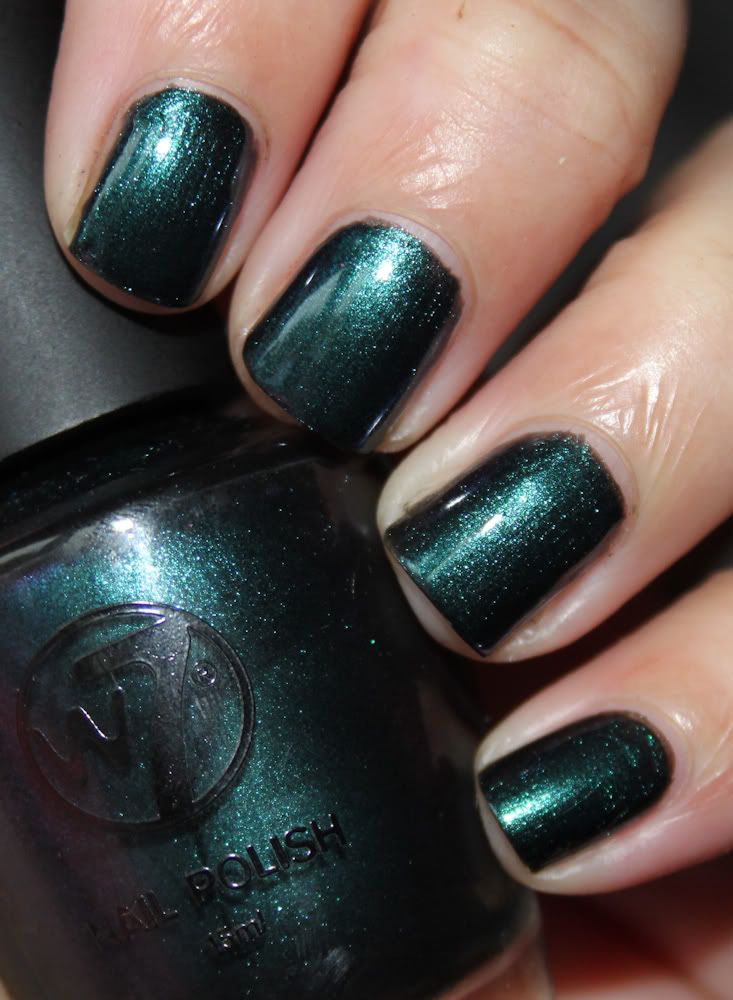 And back to the sunshine, how stunning is that?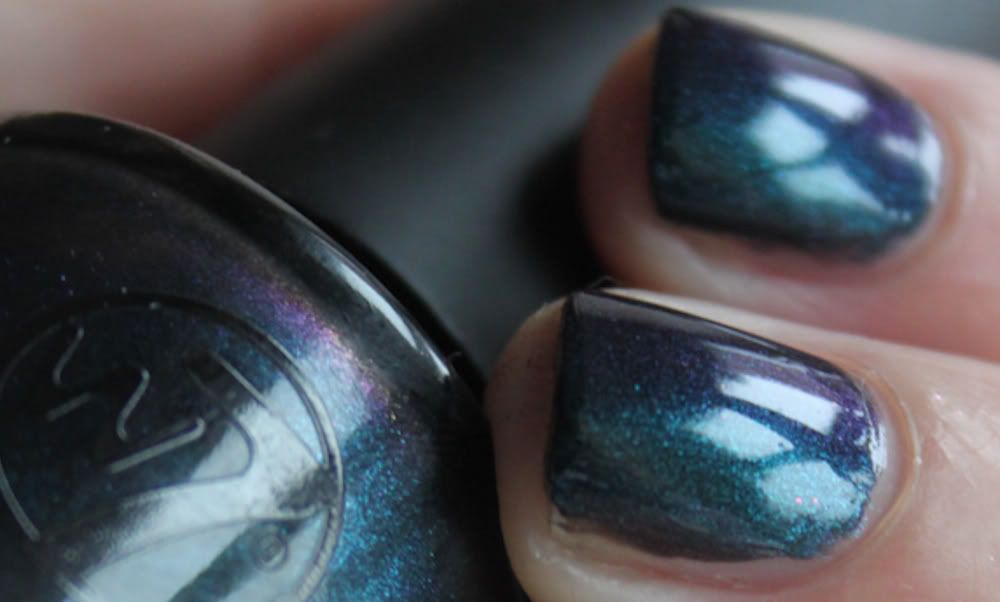 Overall this W7 collection is fabulous I love them all really and for an average of £2.99 a bottle and a 15ml bottle at that these are a steal, below is picture of them all which one is your favourite?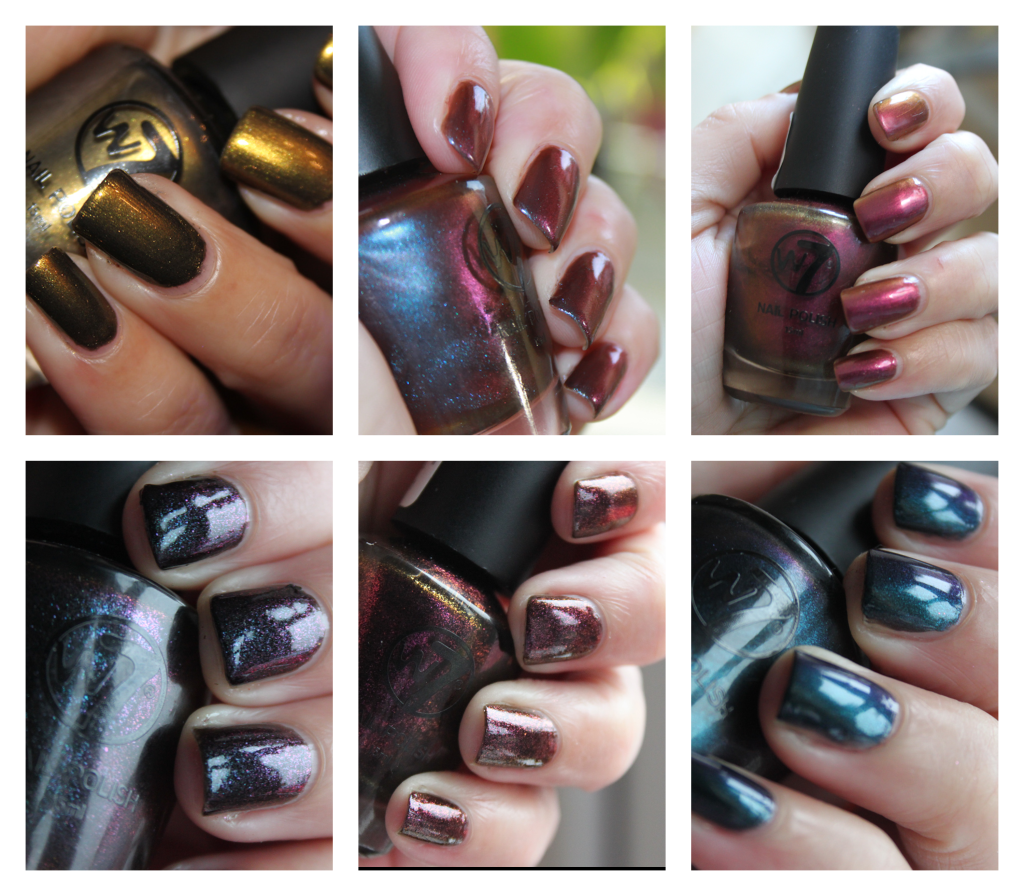 From top Left: Metallic Saturn,Venus,Mars,Jupiter,Mercury and Neptune.
Hope you enjoyed these polishes as much as I did and Have a great day
Thanks for reading!