Ok I lasted the grand total of three days before I decided I needed a change of nail colour , but I loved the Bettina Groovie so much , I didn't want to take it off but there was a bit of tip wear, so I decided to go for the Dita Von Teese look!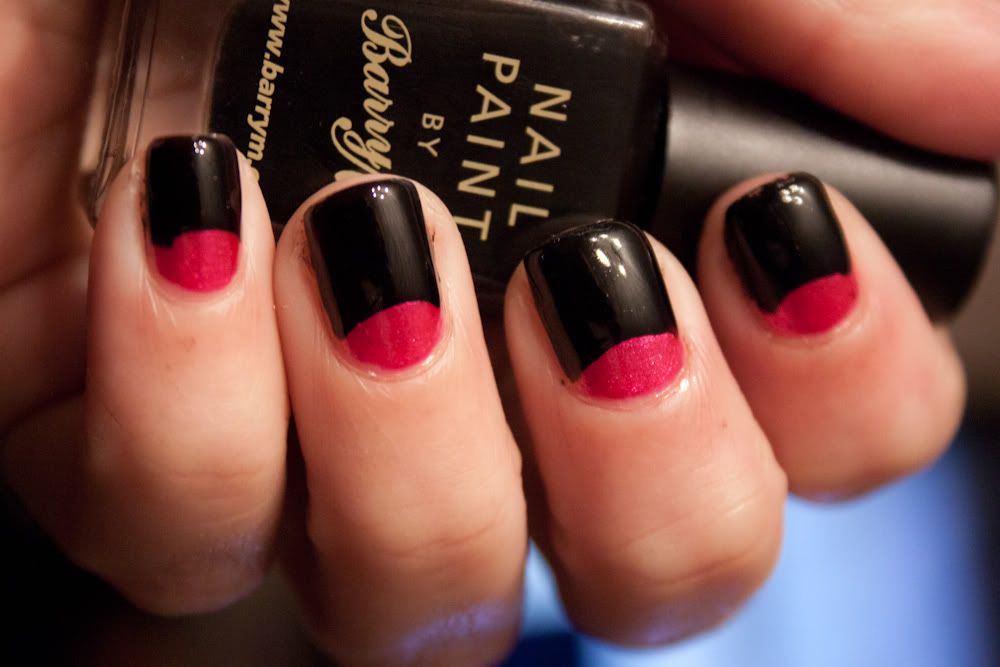 I used Bettina Groovie as my base colour, then I got me some Ring reinforcements, you know the ones that are meant to secure your papers when in a a binder! I put one at a time over the base of my fingernail and then used one coat of Barry M Black over the top, I think the look is very effective.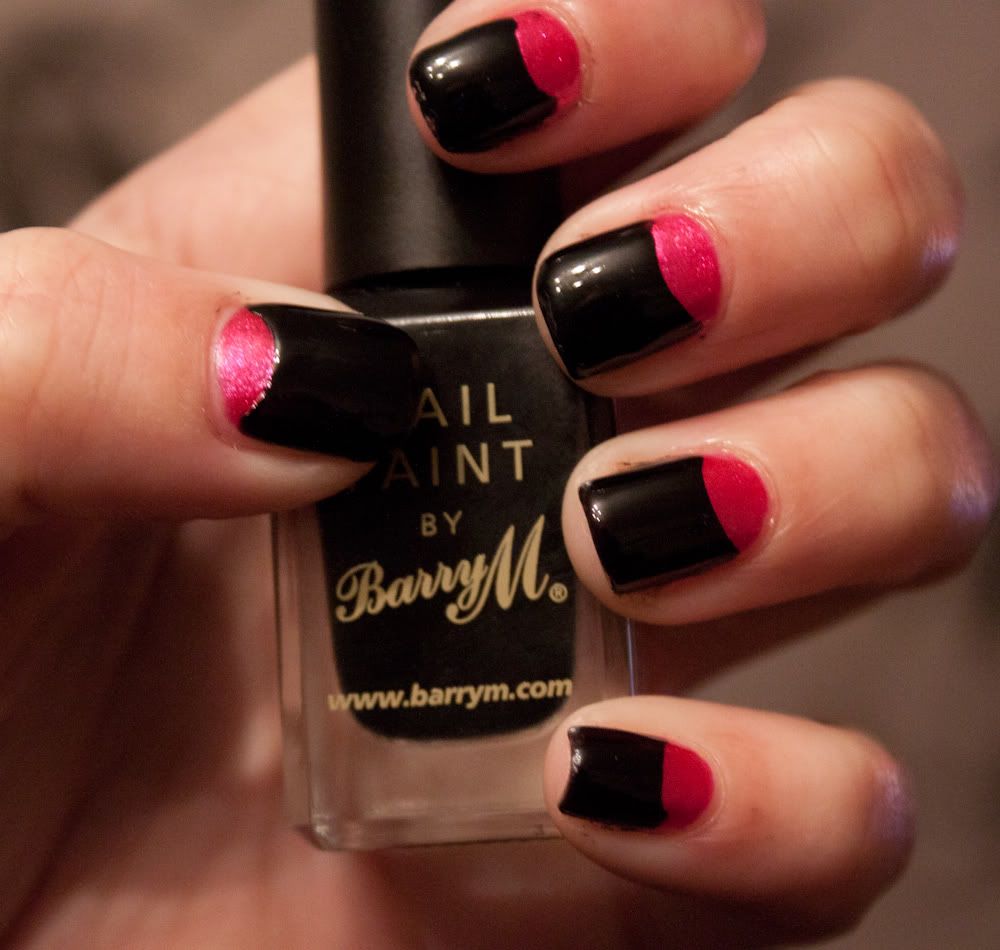 I did have a bit of trouble with the ring reinforcements and only did one at a time, but still managed to smudge the polish, but practice makes perfect and I will be using this design again it's a great way to prolong a polish that you love on your nails! What do you think do you like this looks?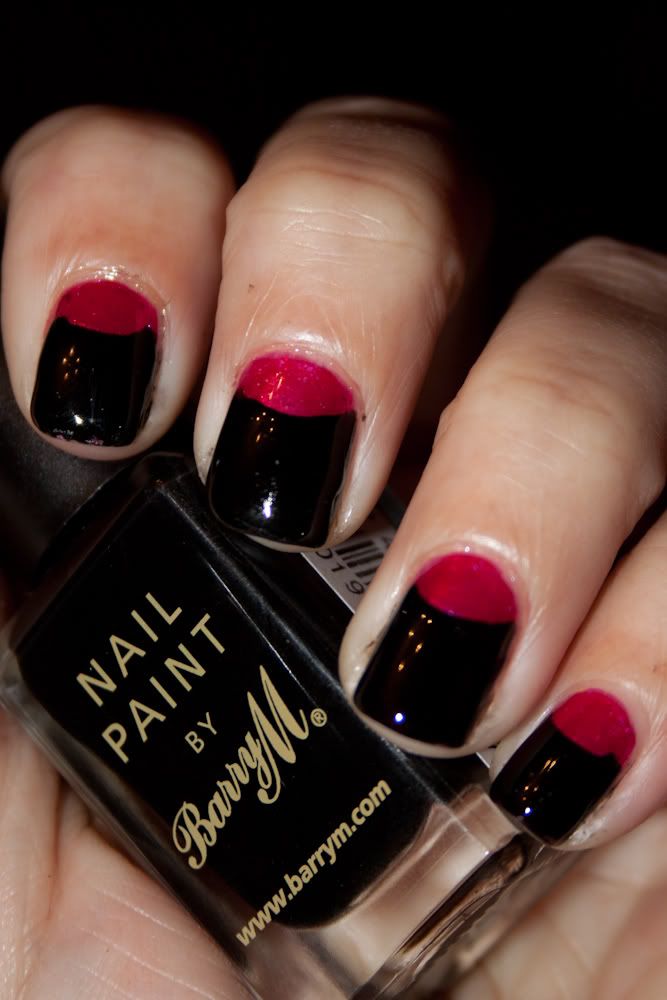 Thanks for Reading Have a Great Day!