This is one of my favourite sweets and for those who chat with me on twitter know I am on a fitness regime and can't have any sweeties :( So I thought I would paint my nails like them instead and they really do remind me of them. The polish is one from the mega haul I received of Jacqui @
Scholarly Nails
First I applied a coat of collection 2000 base coat, then two coats of China Glaze: Urban Night, I then used a black stripper polish to paint a line (omg! I did freehand) then filled the top of nail with W7 Black. And finished with a coat of Seche Vite.
Here is a pic of Urban Night on its own, I love these deep purples what about you?
And I had to try the matte topcoat by Rimmel on the black, now it does look like liquorice, what do you think?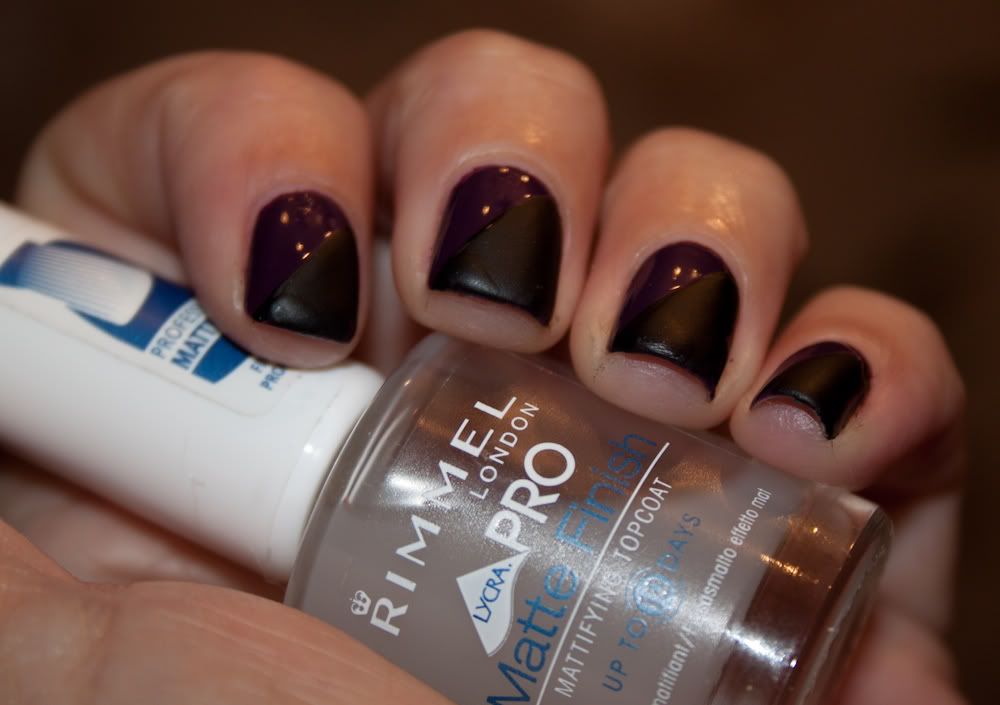 Thanks for reading