Hi all well it's officially the first Day of spring here , does somebody want to tell the weather this fact brrr it's still freezing cold here in the UK :), And it's Wednesday already half way through the working week, and of course on
Wednesdays we wear Pink
. Because of the weather and the mid week lull I decided to choose a pink that brightens my mood on even the dullest day!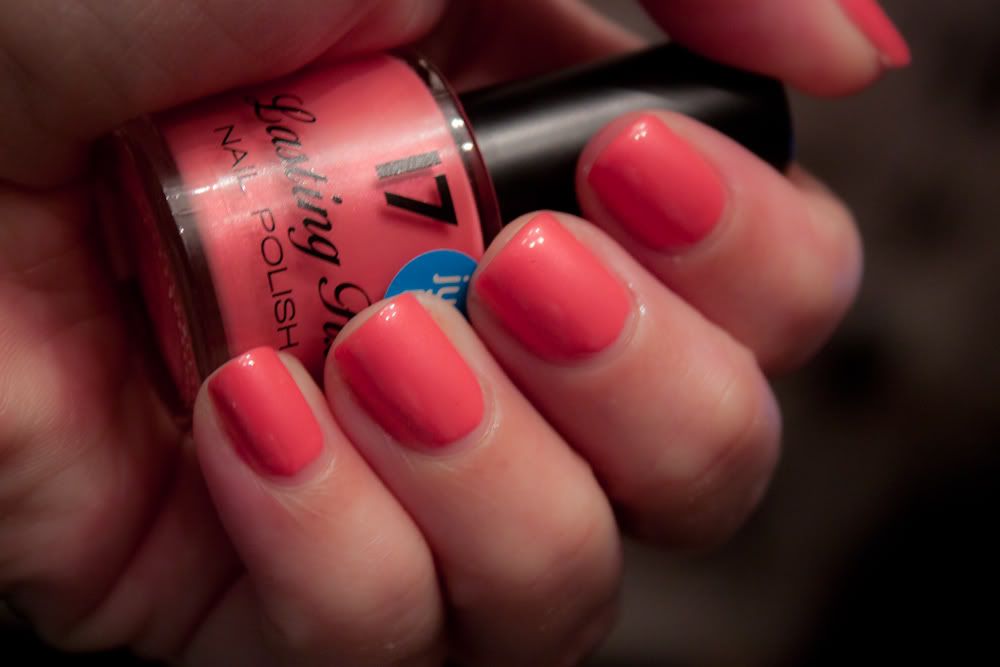 I love the warm feeling this colour gives me and it will probably be on my toes most of the spring. This shade also has pink shimmer to it but I couldn't quite capture it! It took 3 coats to achieve opaque and was streaky on the first coat but evened out by the third.
I used:
Base: Salon System, Power basecoat.
Base colour: No17 last finish Spring Petal.
Top Coat: Seche Vite.
I also decided to added a bit of bling to my nails and because The Hunger Games is on general release this Friday and the lovely Jacqui from
Scholarly Nails
picked this out for me in a recent swap, I put a coat of China Glaze: Luxe and Lush over the top!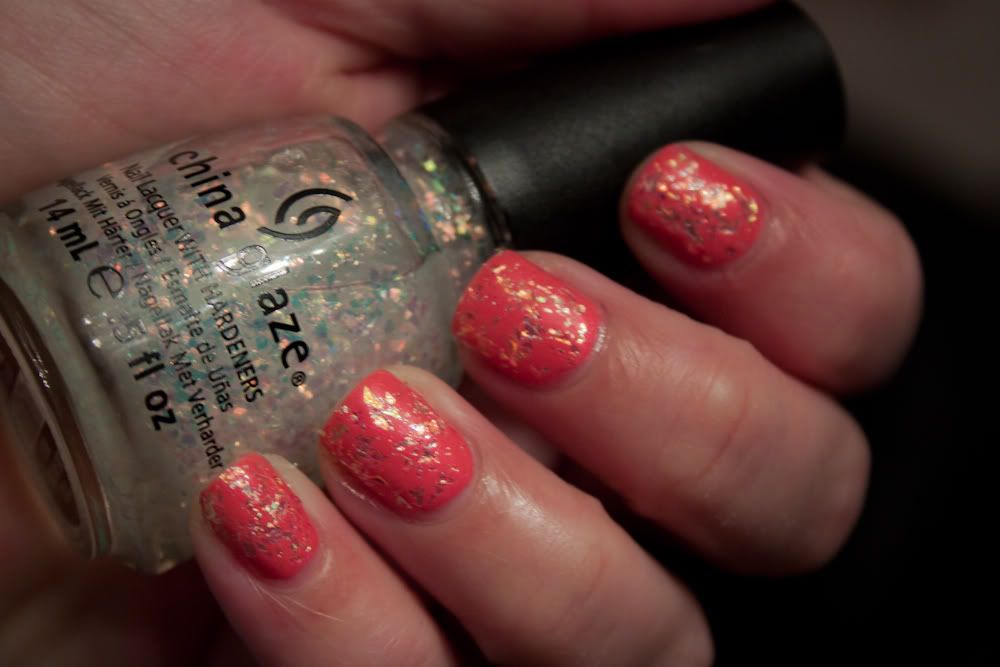 I absolutely loved how this turned out, I would describe Luxe and Lush as a clear jelly-based polish packed with shards of glass flakies, they seem to reflect back the colour that is nearest to it or this could be just my imagination! , if so this must mean that it will look different with any polish you wear and this is a big plus in my books.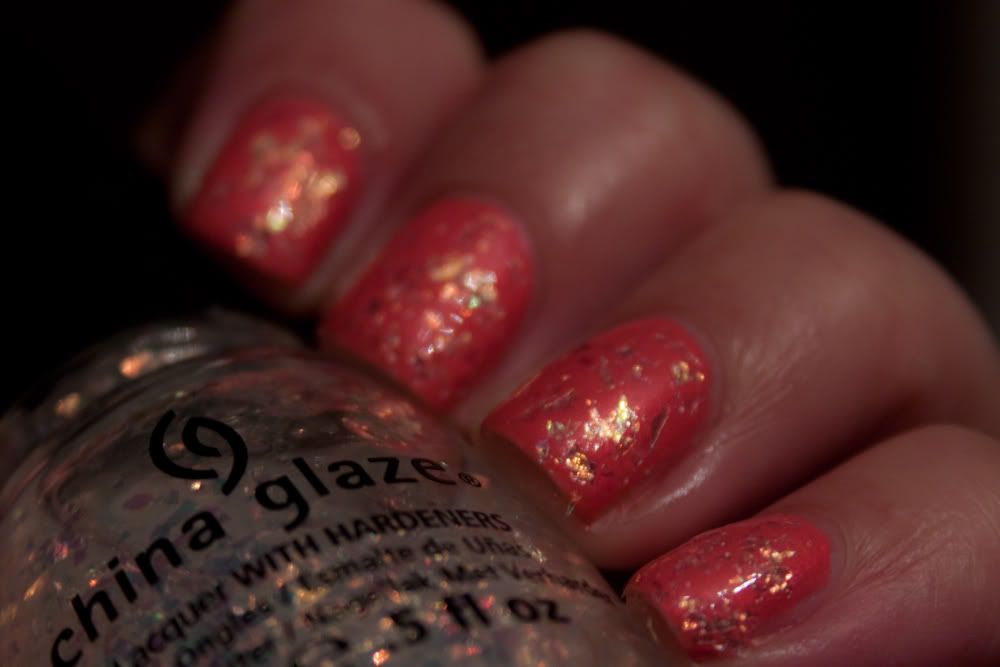 It was a bit tricky to apply easiest way is with a piece of sponge (ones used for foundation application) and dab it on them you will get good coverage. Every time the light caught this polish , I just stared at it and it looked like I had shards of glass stuck in my polish, then for reassurance I stroked it and because I applied two coats of topcoat it was smooth to the touch, I love the effect Luxe & Lush has on Spring Petal and can't wait to try on another colour!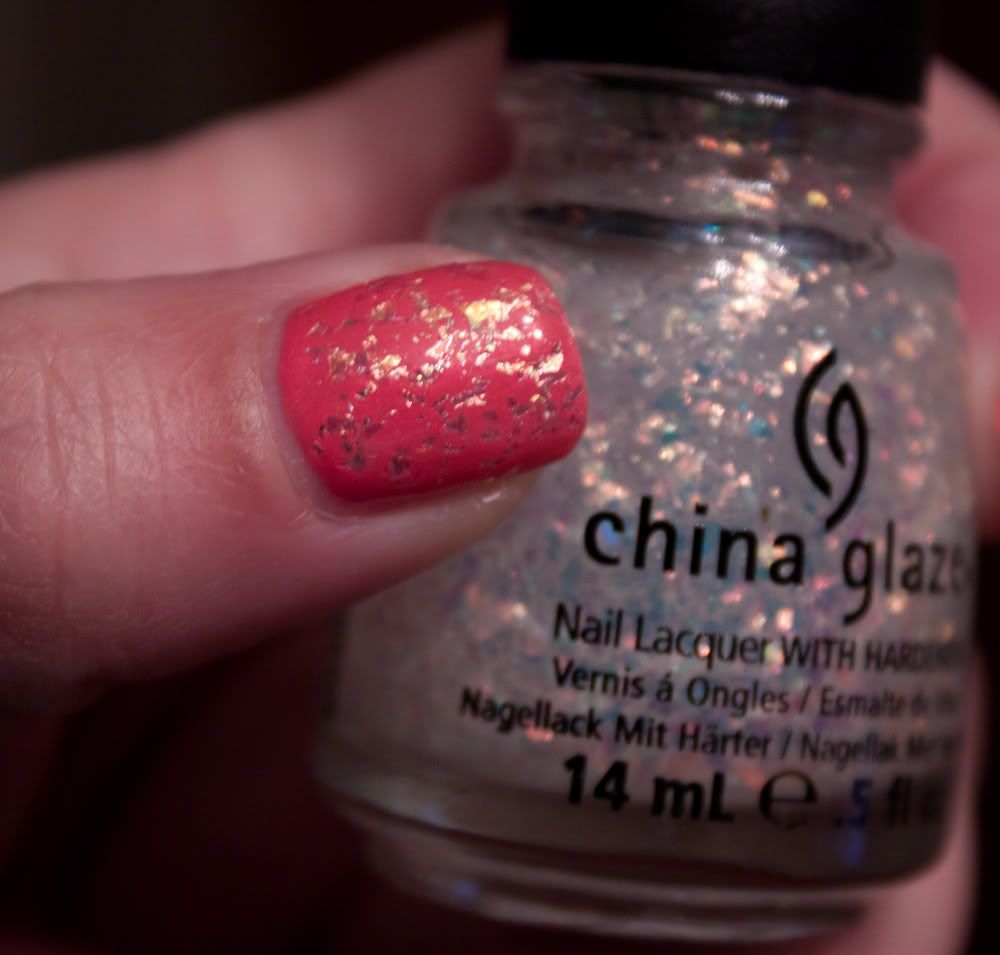 Even the camera hogger loves these polishes together, I wonder what it would look like with a matte topcoat, we will have to wonder for now as I just love this combination!
Have you tried the new China Glaze, Capital colours yet? If so whats your favourite? What District are you? If you don't know just click on the picture below and find out, Me I am District Eight
( Textiles) and I am a warehouse manager!

Thanks for stopping by and reading Have a Great Day!