It's that time of week again, Yep it's Wednesday and on Wednesdays we wear pink! And have I a beauty for you, i even refrained from doing any nail art over it maybe in a couple of days!
A few weeks back I did a nail polish swap with the wonderful Chris from
Let them have Polish
and she sent the absolutely gorgeous bottle of Bettina : Groovie, it is from Puerto Rico I definatley need to get me some more of these in my collection!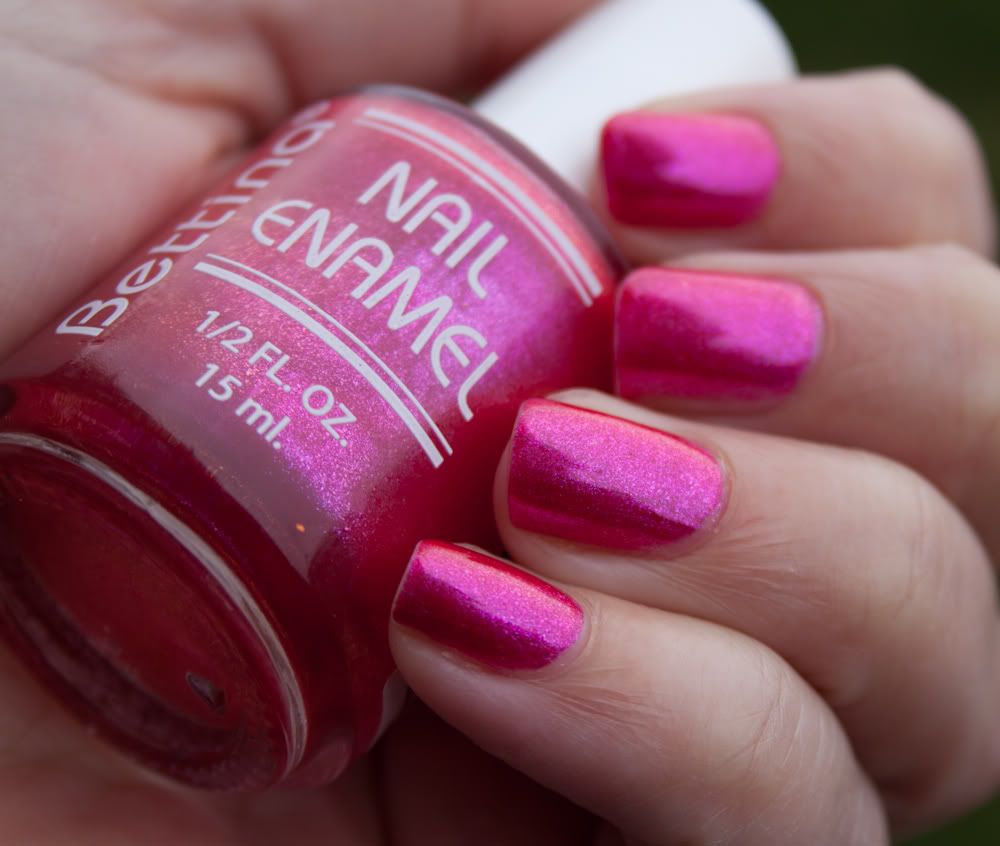 It took 3 thin coats of Groovie to reach opaque but my was it worth it, it is a deep pink with micro glitter and in certain light it even looks metallic, And I use one coat of Seche Vite, I took the pics the day after I applied the polish and the Seche Vite seems to have shrunk the polish! Anyone else having this problem?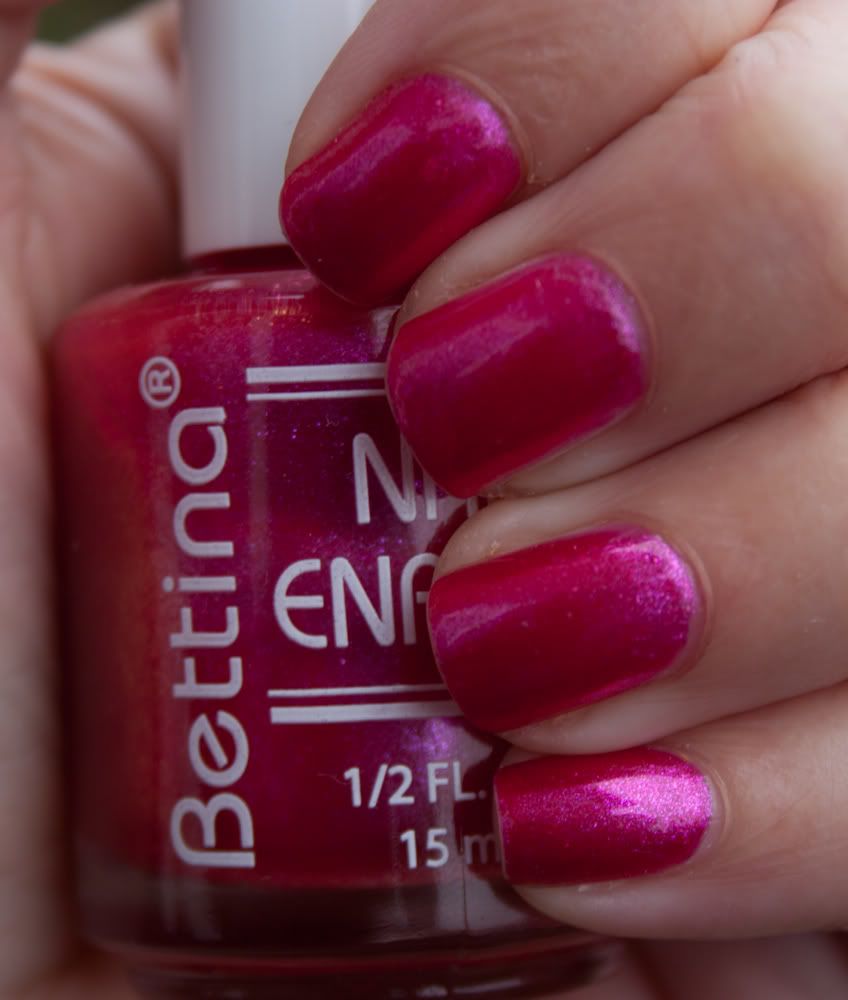 This was so easy to apply and wasn't streaky at all ! My thumb was crying for attention again so here it is with another attention seeker :)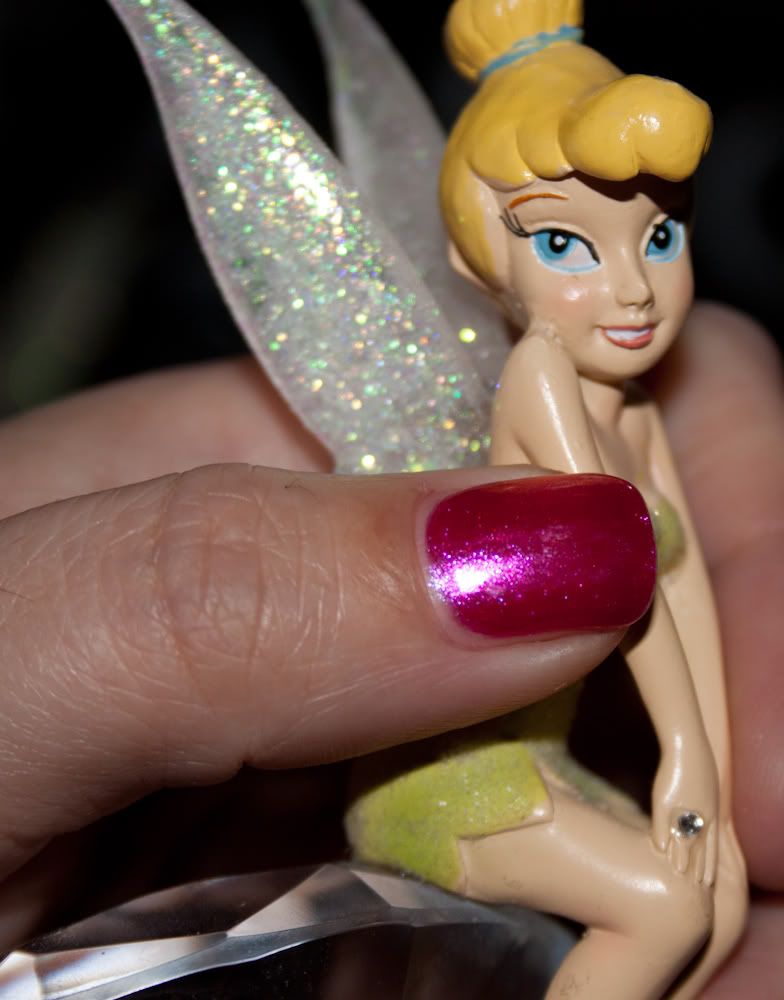 With Flash!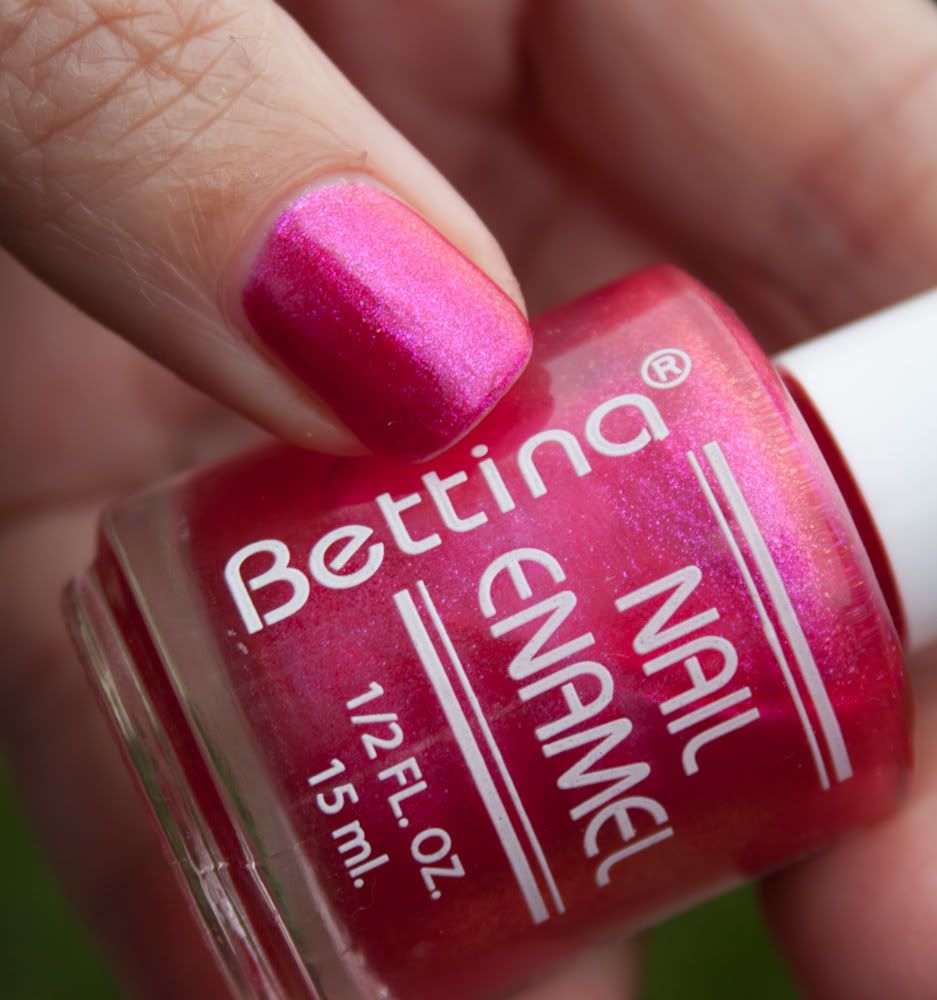 Natural Light!
I love this colour and would like to own more so if you know of anyone that would be able to acquire some I would be eternally grateful either by swap or paypal !
Have a Great Day and Thanks for Reading!