HI all if you live in the UK and your a mum, you will no doubt have had loads of cards and flowers or maybe even chocolates, if not get some new kids! Me I had all of them and I also had my dinner made for me by my wonderful brother. Anyway onto the Manicure for today. And it's Sunday and on Sundays we stamp at
Adventures in Stamping
and this weeks challenge was large flowers, but as it's mothers day in the UK and flowers go with the day I decided to combine the two!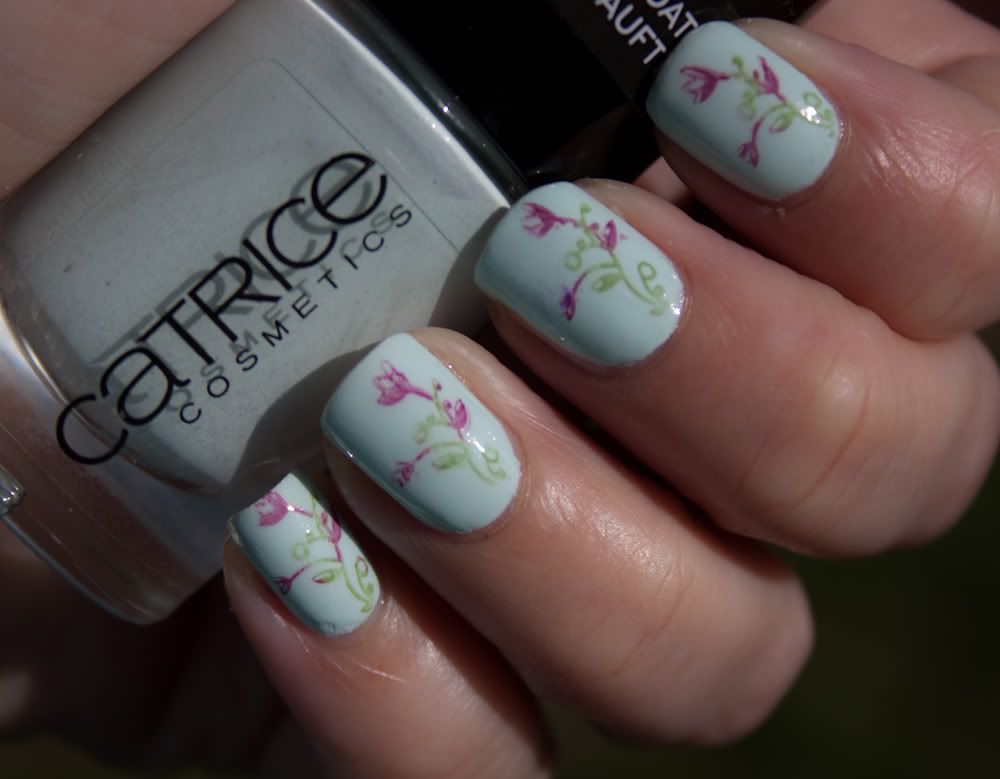 For this mani I used:
BaseCoat: Salon system, Power Basecoat.
Base Colour: Catrice, Sold Out forever.
Stamping: Cutex: Eggplant and Sweetpea.
Stamping Plate B17
TopCoat: Seche Vite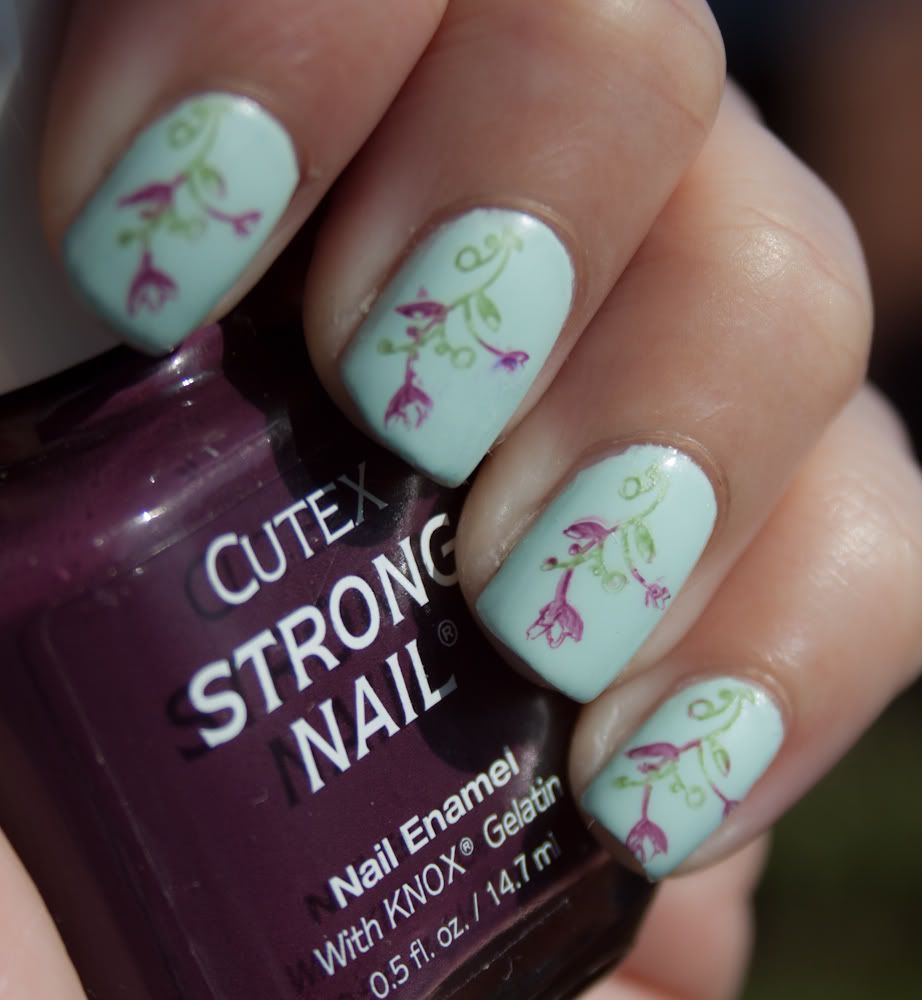 It took two coats to get opaque with Sold out Forever just like it says on the bottle, I found the Cutex polishes to very pigmented and stamped really well, the plates can be bought from
HERE
.
To do the two toned stamping I used the tip that Ivana used from
Ivana Thinks Pink
its so simple but yet so effective,when you use more than one colour method don't push down on the scraper just gently but quickly pull across the image dragging the polish to the side, I find it easier that way!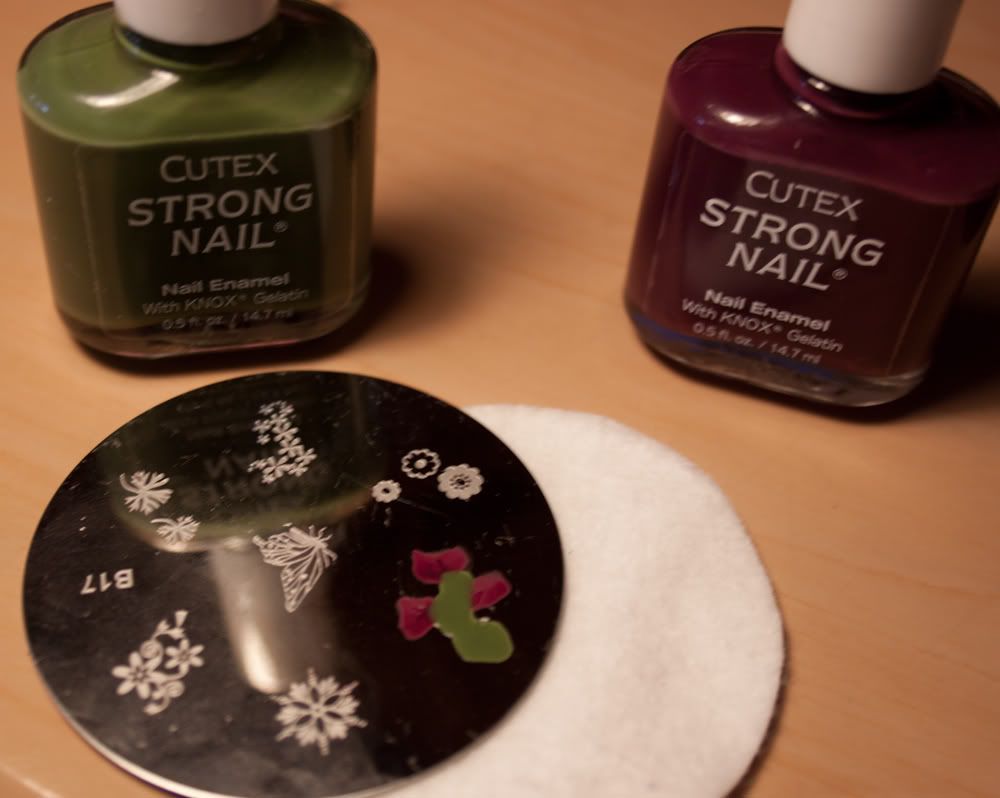 I was going to stamp butterflies on my nails too but I didn't have room for them on my fingernails but there was on my thumbs, so is a pic of my thumbnail. The Butterfly is from the same set of stamps but plate B21 and I used Catrice:Heavy Metallilac.
I really love how this turned out great for a Mother's day Mani too, What have you worn today just post a link in my comments so I can have a look see! Here is a pic of the plate I used.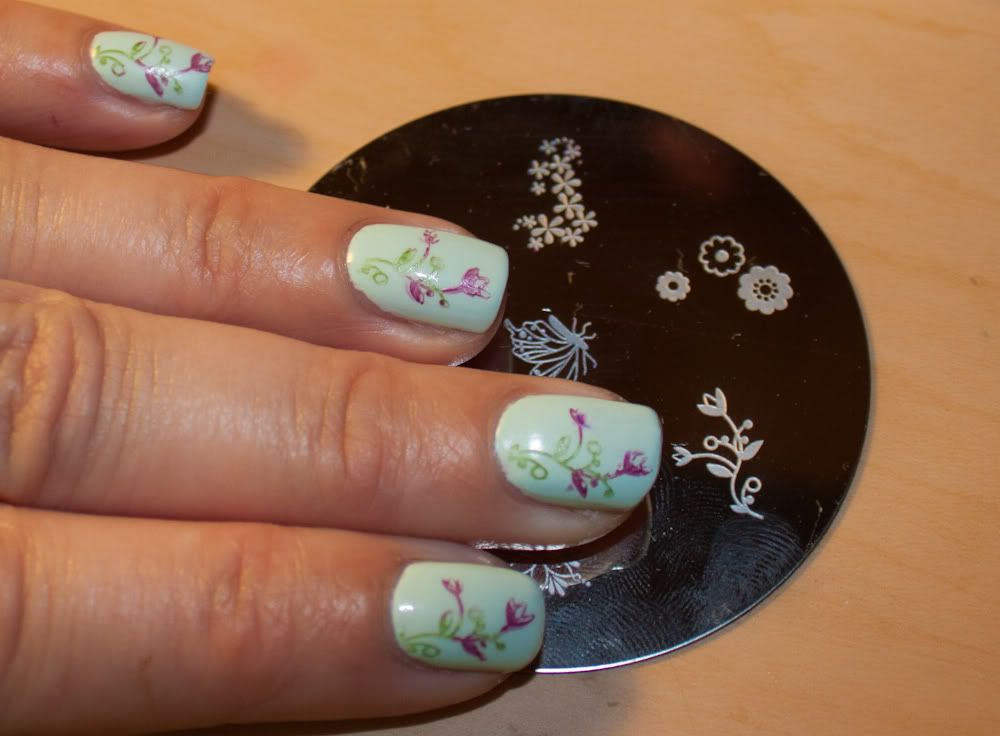 And here is a photograph of Catrice: Sold out Forever on it's own ,it is such a lovely colour it does show a slight shimmer in the bottle but I couldn't capture it on camera.
Have you ever tried the two toned stamping?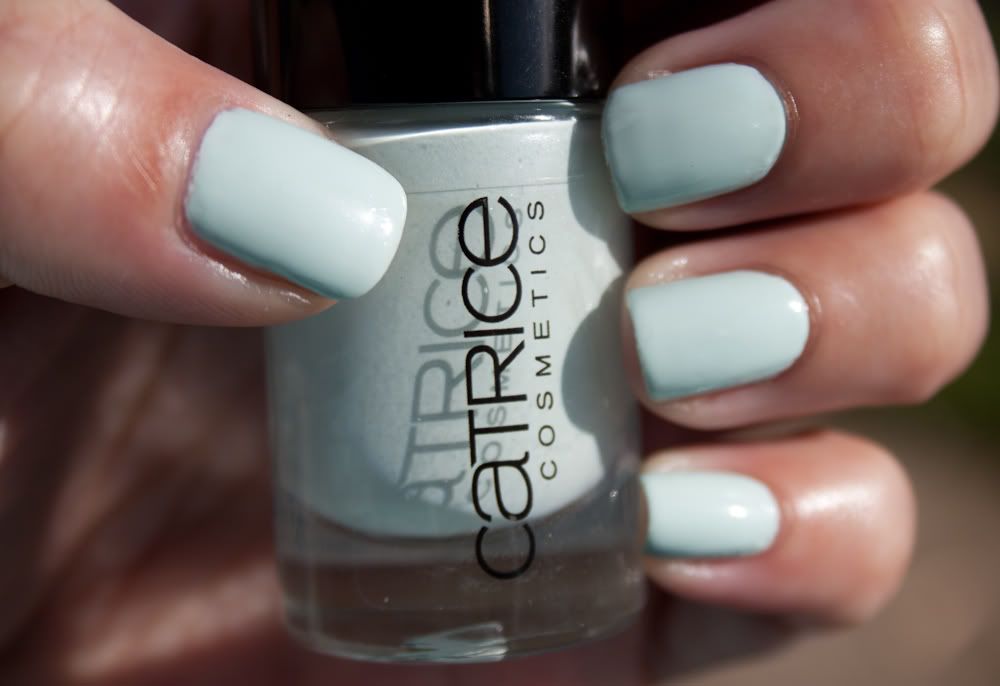 Thankyou for reading and Have a great day!