A few weeks back I did a nail swap with Esther from
Fab Fingertips
, I know we both live in the UK but we live at different ends of the UK and there are polishes both of us can get that the other can't and posting is cheap :) Anyway Esther sent me NYC Lights Camera Action. So I decided to sponge it over Orly's It's up to blue!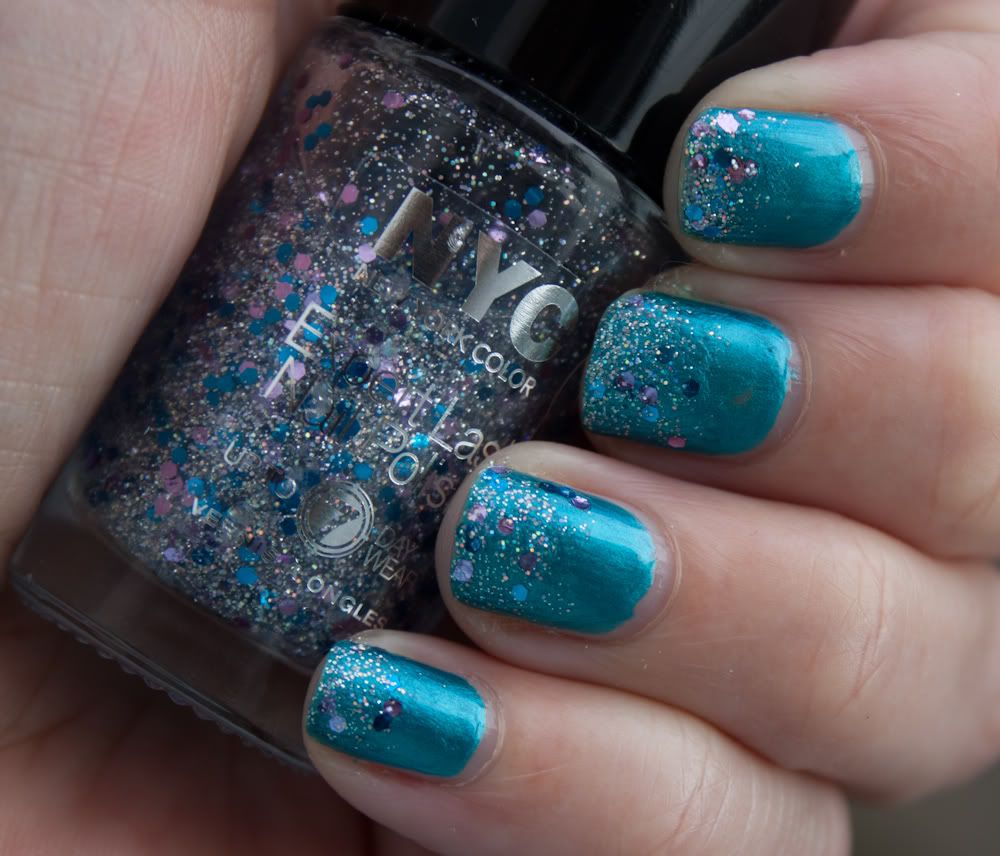 Base Coat - Salon System Power Basecoat
Polish - Two Coats of Orly - It's up to Blue
Sponged with - NYC - Lights Camera Action!
Top Coat - Seche Vite.
First I applied two coats of Orly it's up to blue! this is a metallic blue and in certain light it is teal in colour , it was super easy to apply although It did have brush marks as do most metallics!
Next I got a makeup sponge , you know the ones you use to apply foundation, tore a piece of a started to dab NYC Lights Camera Action on my tips.
I really like how this turned out , the glitters in the Light Camera Action are Blue,pink and silver and compliment the blue of It's up to Blue perfectly! What do you think? Next my thumb enjoyed the limelight the other day so here it is again.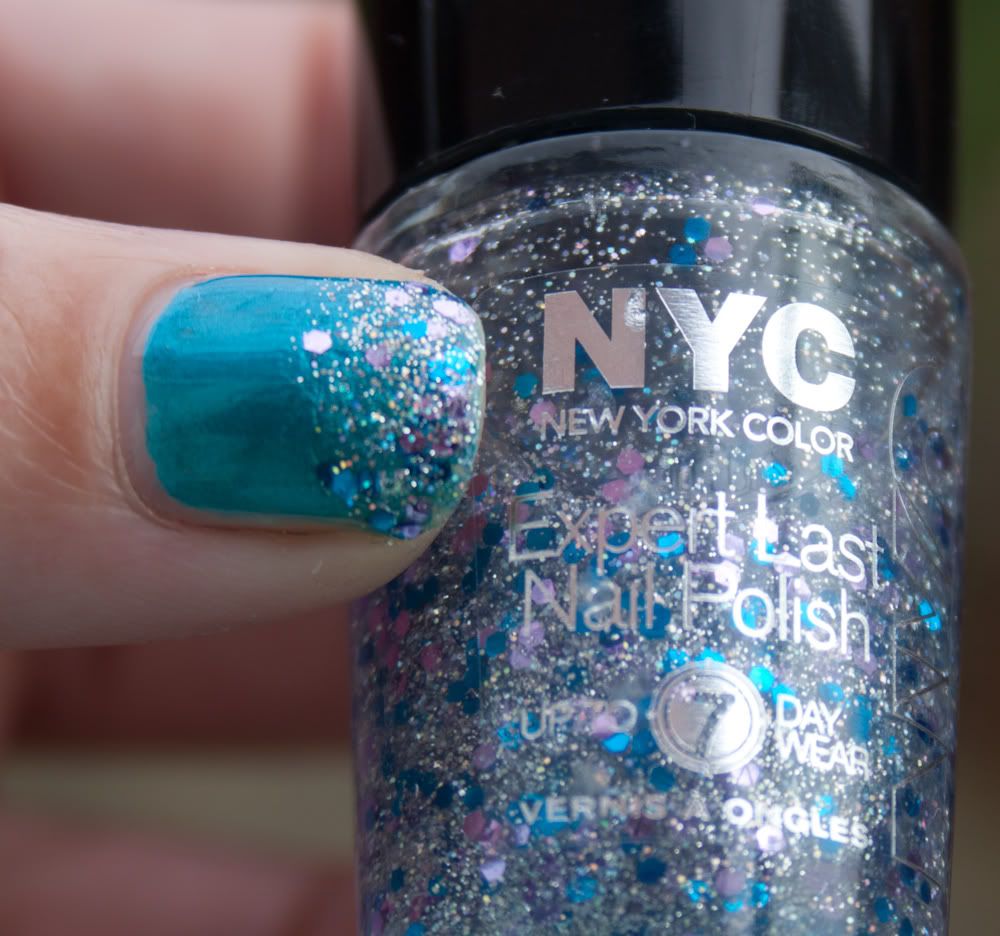 And below is a Bottle shot look at a;ll that glitter!
Thanks for reading Have a Great Weekend!