It is here again We stamp on Sunday , for more details why not join
Adventures in Stamping
So without further ado here is my contribution! I decided to use the three Nicki Minaj OPI polishes I acquired this week!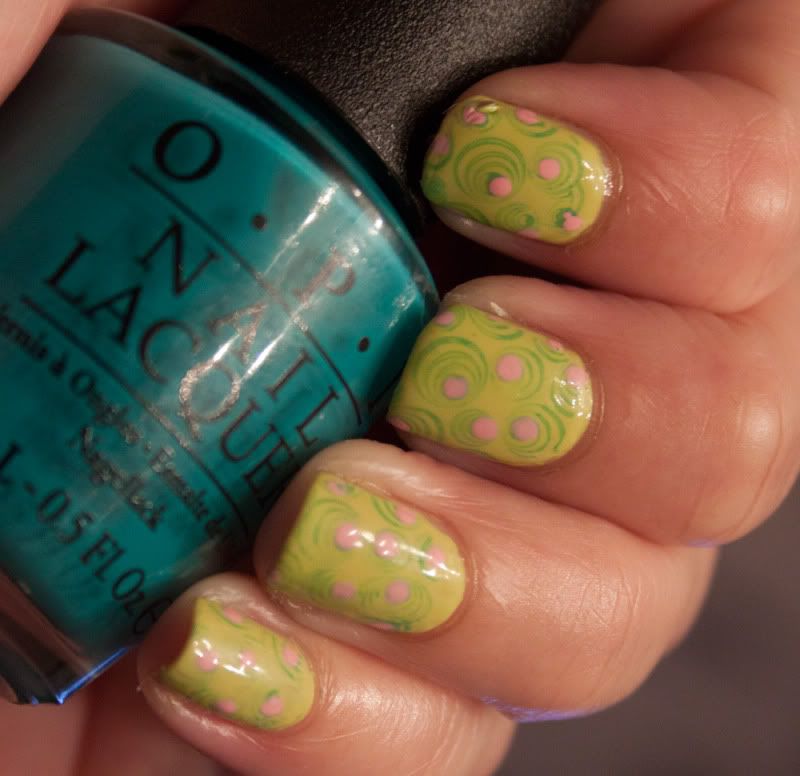 I used
OPI - Do it on em as a base
OPI - Fly for Stamping
OPI - Pink Friday for the dots
Stamping plate XL B and Dotting tool!
The OPI Fly isn't really that good for stamping especially if you are after a vibrant colour, as it happens I like the subtle stamping effects , so I really liked it, but to jazz it up a bit I used Pink Friday for the dots in the center of the circles, I may even put Save Me! over this later who knows!
Here is the obligatory thumb shot, What do you think do you prefer the more vibrant stamping or the subtle double take ones? Do you own this collection of OPI ? which is your favourite?
Below is Do it on em on it's own.
I really do like this colour! Thanks for reading and have a great day!