Hi all, recently I went to check out our local Sally's you need a trade card for ours, luckily my best friends daughter is a hairdresser (mine of course) and she needed to pick up some colour because she is colouring my hair tonight (hiding the grey really) , so I gave her a lift and bought me some lovelies, including the polish for todays Mani, So here is my Pink Wednesday Mani.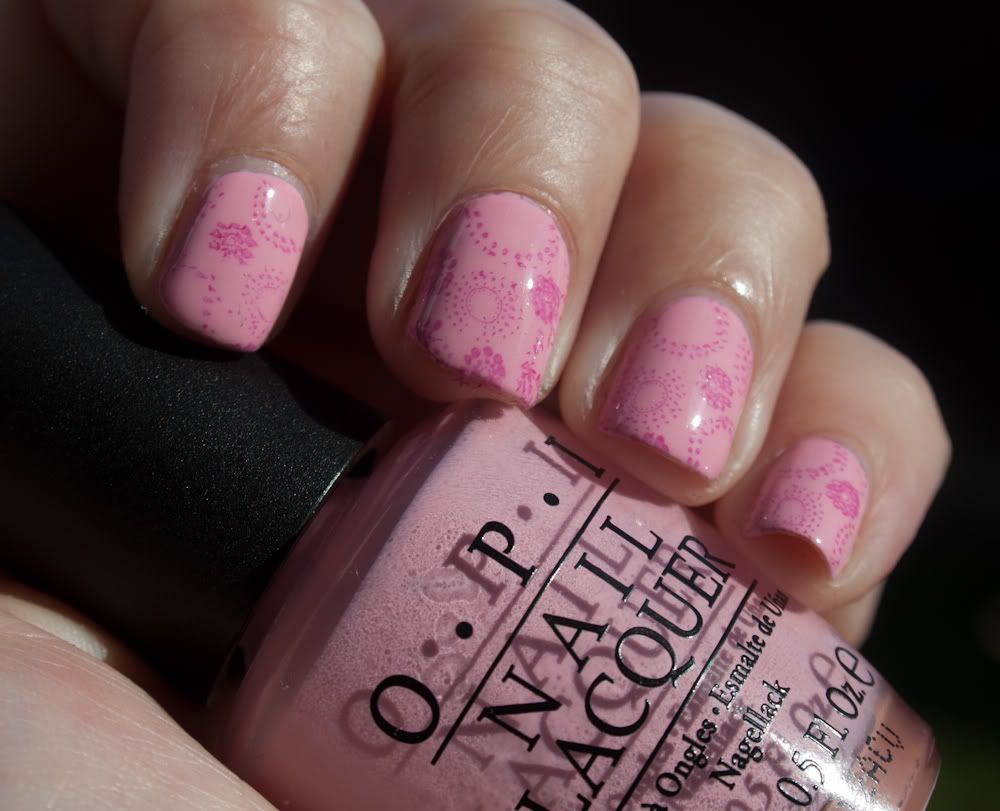 For the base colour I used OPI : Pink Friday and for the stamping I used Barry M :Shocking Pink and I used plate B from the French design plates the link is
here.
Also I don't know if the British Ladies are aware but you can buy the Cheeky plates from Amazon UK at the moment they are at a special introductory price!
Click here
.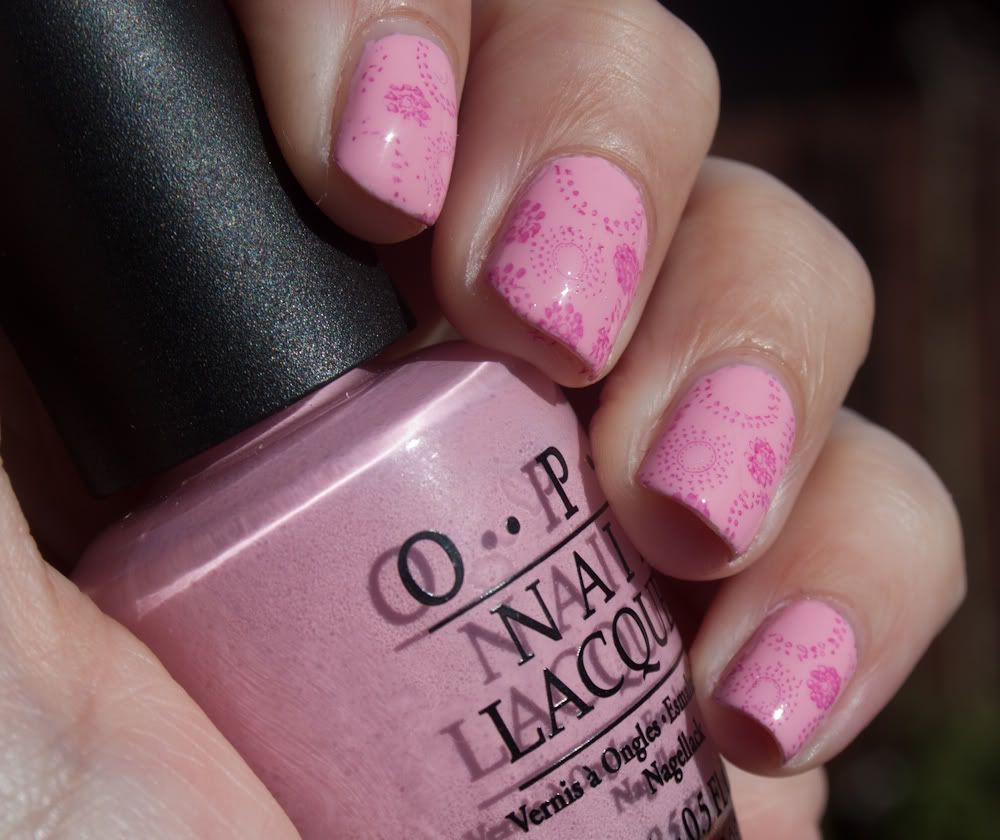 I am quite impressed with how well some of the Barry M polishes stamp, What is your favourite pink for stamping with? Now my thumb nail never gets in on the action on here and it has been having some major sulks and keeps splitting, but this week I thought I would give it a treat and you of course and give it it's first appearance!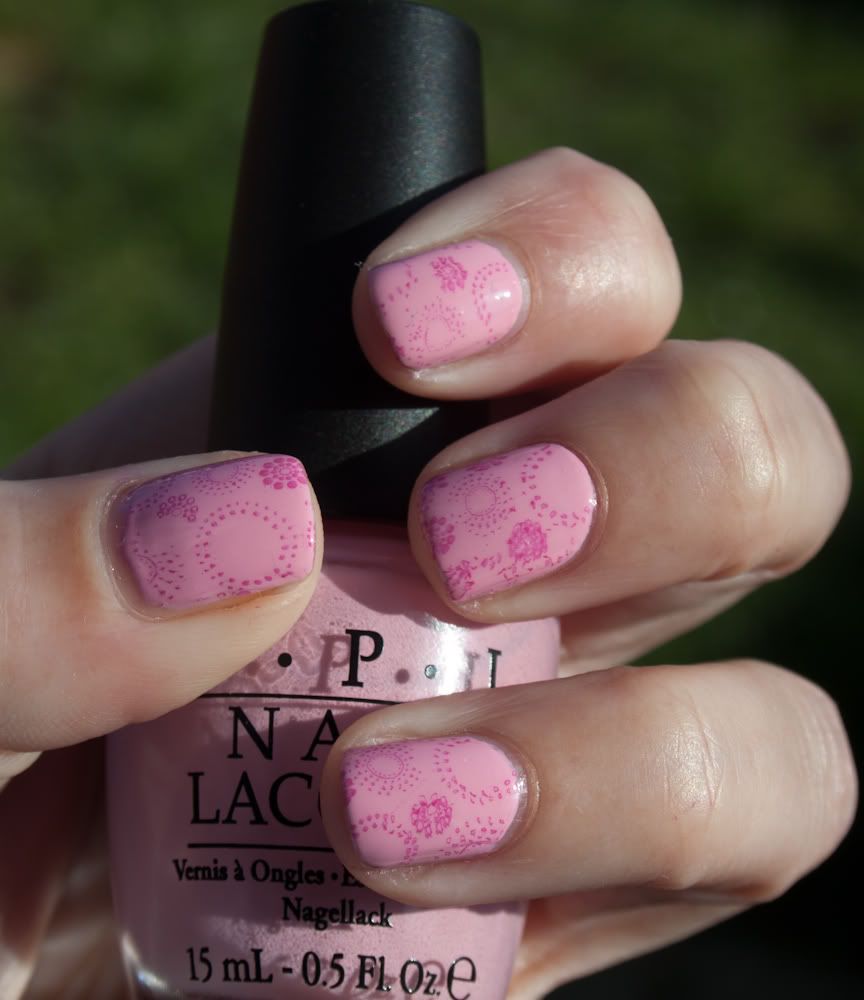 Hope you have enjoyed my Pink Wednesday Mani this week, I really am pleased with how this turned out!
Thanks for Reading!