Today is Wednesday and on
Wednesdays we wear Pink
and this week I couldn't wait to try my new polishes by Leighton Denny, I bought Berry Nice and Inside scoop for a bargain price at TK Max. I couldn't think of what to do, so I thought something funky for a bright pink colour, and decided on adding the green as dots, which looks like my nails have developed a tropical disease!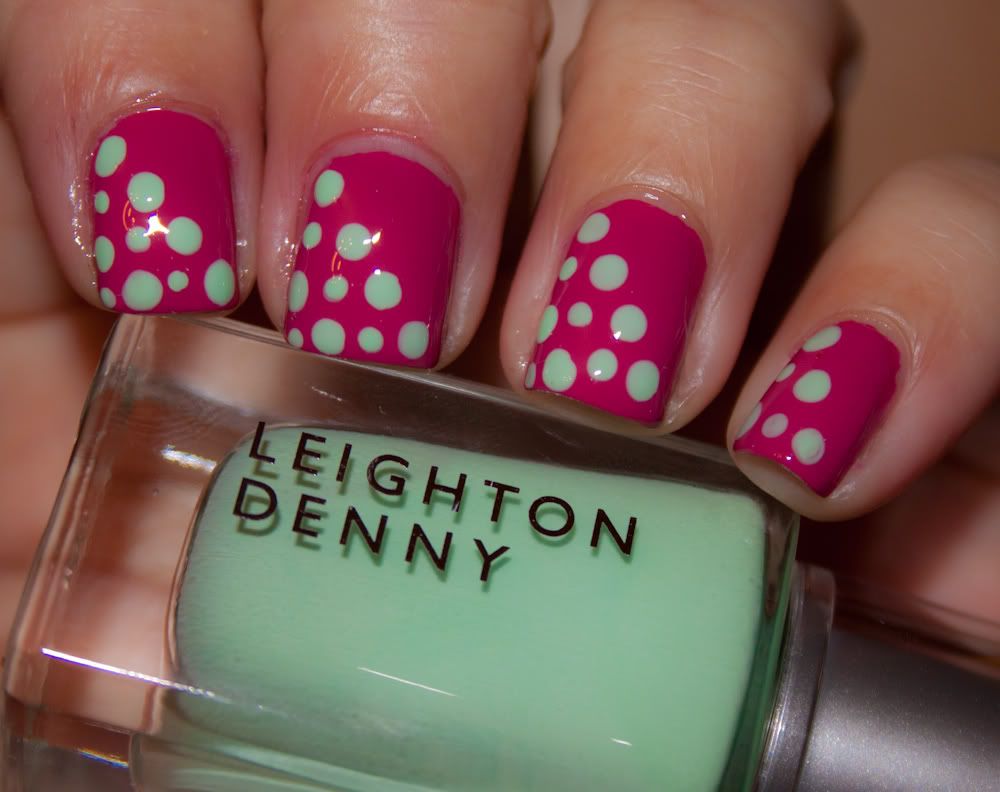 For this mani I used:
Base Colour: Leighton Denny, Berry Pink
Spots : Leighton Denny, Inside Scoop
TopCoat: Seche Vite
Berry Nice applied like a dream and was opaque in two coats with no streaking, Inside scoop was just right for dotting with and the above photo is the nearest to the actual colour I could get! In real life the Pink is deeper,.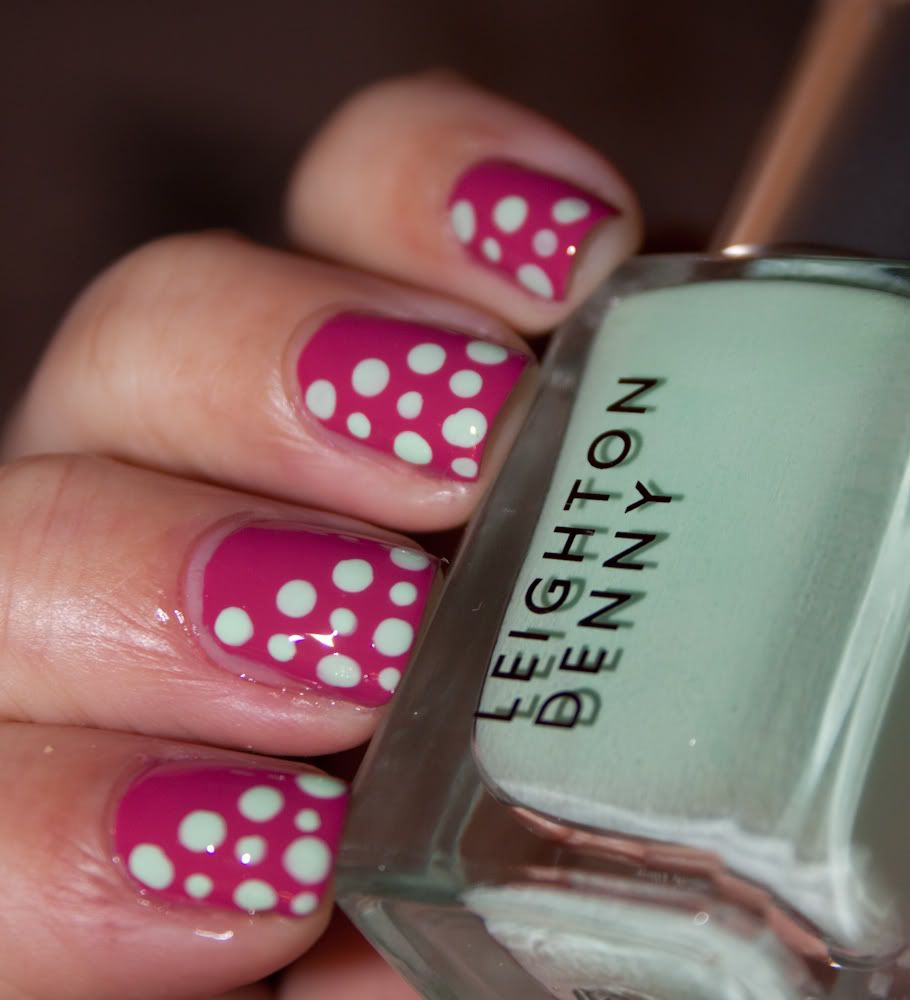 I decided to apply the dots diagonally and left some of the pink showing , I think this leaves the mani looking Funky, What do you think? I loved how this turned out and I maybe should see a doctor for the nail condition :) You can purchase these polishes
HERE
Below is a pic of Berry Nice on it's own as I mentioned before and it applied flawlessly , Half way through the week again!
Thanks for reading and have a great day!