OK it's that time of week again at
Adventures In Stamping
, On Sundays we Stamp! and the challenge this week is Black and white, for those of you who have been stamping a while know this combination of colour is unforgiving and did I have trouble, I am going to buy the konad black stamping polish as this week I failed five times and by the sixth I has almost given up , but decided to post it anyway , as the whole point of the group is to support each other through the rough times too.!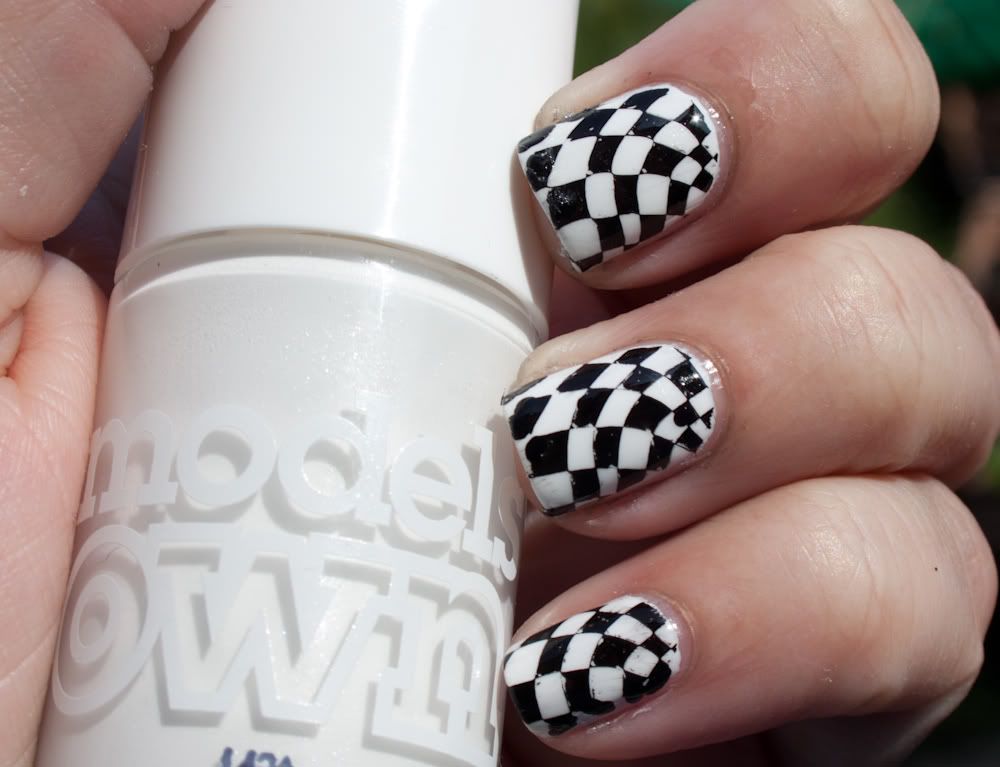 A little unknown fact about me, I am a huge Formula One Fan and I love Jensen Button from the days of racing in bangers! Today was the Malaysian race and congrats to Alonso and the win! I can't wait to be able to watch some of the races live! So a black and white mani had to be the chequered flag,
I Used:
Base Colour: Model's Own, Snow white.
Stamping: W7, Black.
Plate D of the French plates.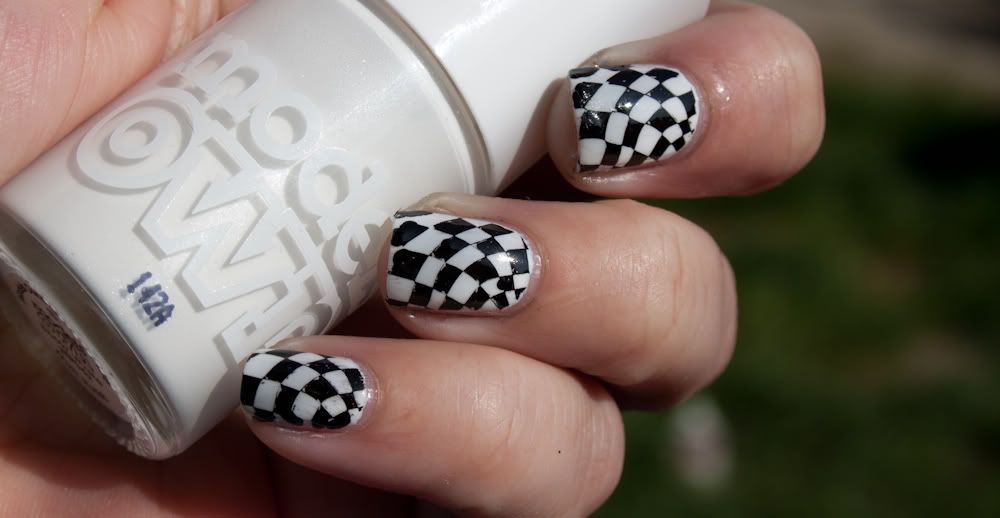 Snow White was a dream to apply , it achieved opaque in two coats, but i had real problems with W7 black as it just wouldn't transfer from the plate to my nail, I do wonder whether it was the plate who knows!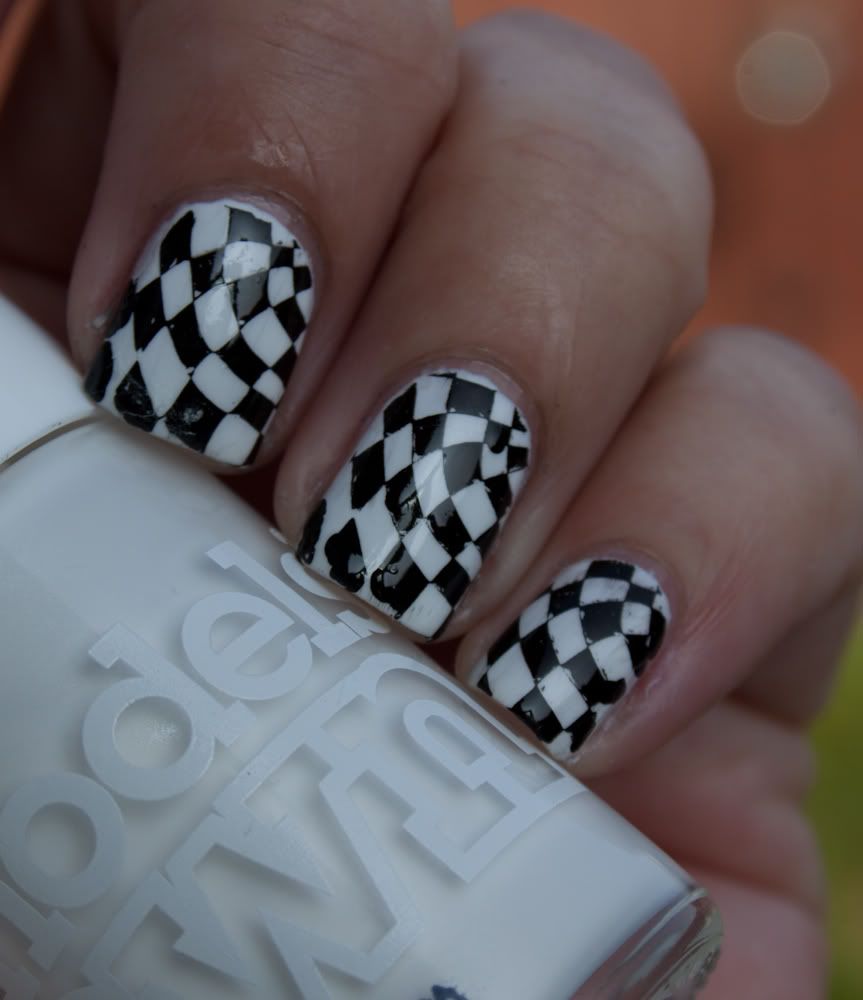 Before I go , I wanted to tell you the reason I got into Formula one, my Mum is or was a huge Fleetwood Mac fan and as a child I would love to listen to the track the chain and I remember hearing this track as a teenager on TV and then ended up watching my first ever race with Nigel Mansell at the wheel and from that day I was Hooked.
Here is a link to the track
The Chain
the theme for formula one is near the end of the track Awesome tunage!
Hope you enjoyed my black and white stamping for this Sunday!