Today I have decided to show you my new favorite go to polish and I seriously think I may need to acquire another one of these bad boys! This is from the OPI Spring collection, I have a Herring Problem is a stunning blue with a washed out look,it also has minuscule,tiny, Itsy bitsy , teeny weeny! (you get the point) glitter suspended in it and I suppose when the light catches it it looks like the scales of a herring , but I'm not much of a fish lover so haven't taken a good look *shudder*!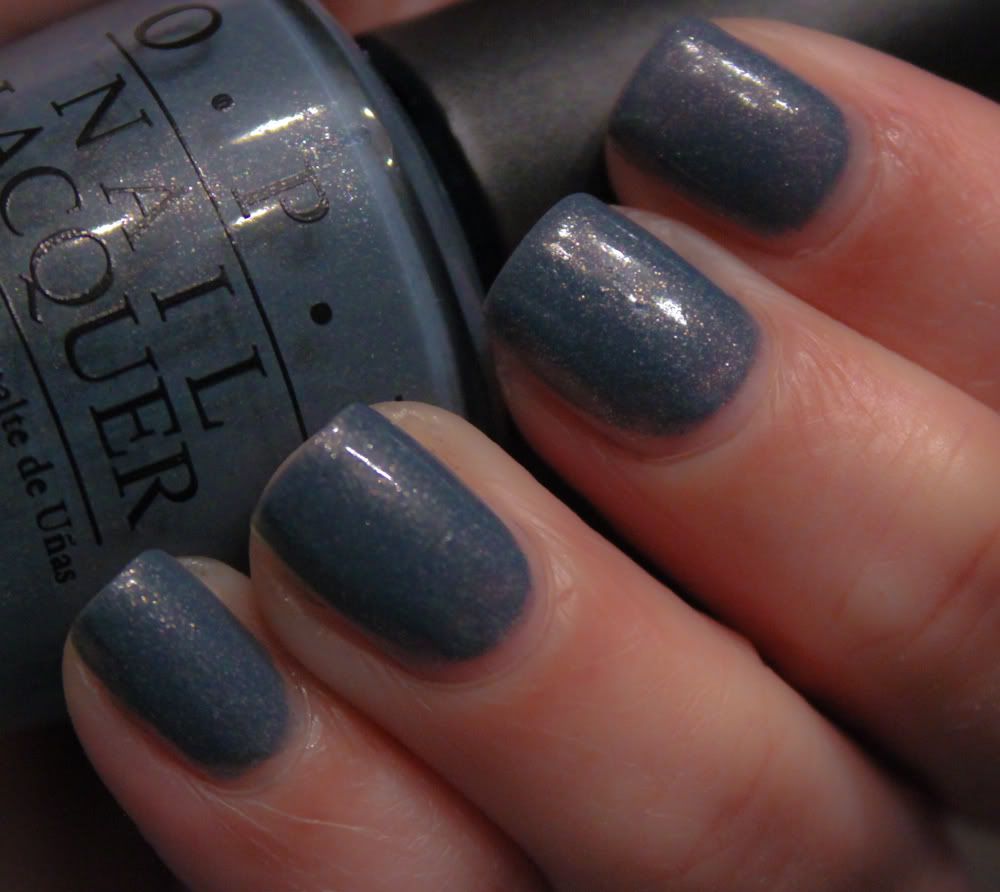 It took 3 coats to get this like it is in the photographs, It was a dream to apply I do like the OPI brushes!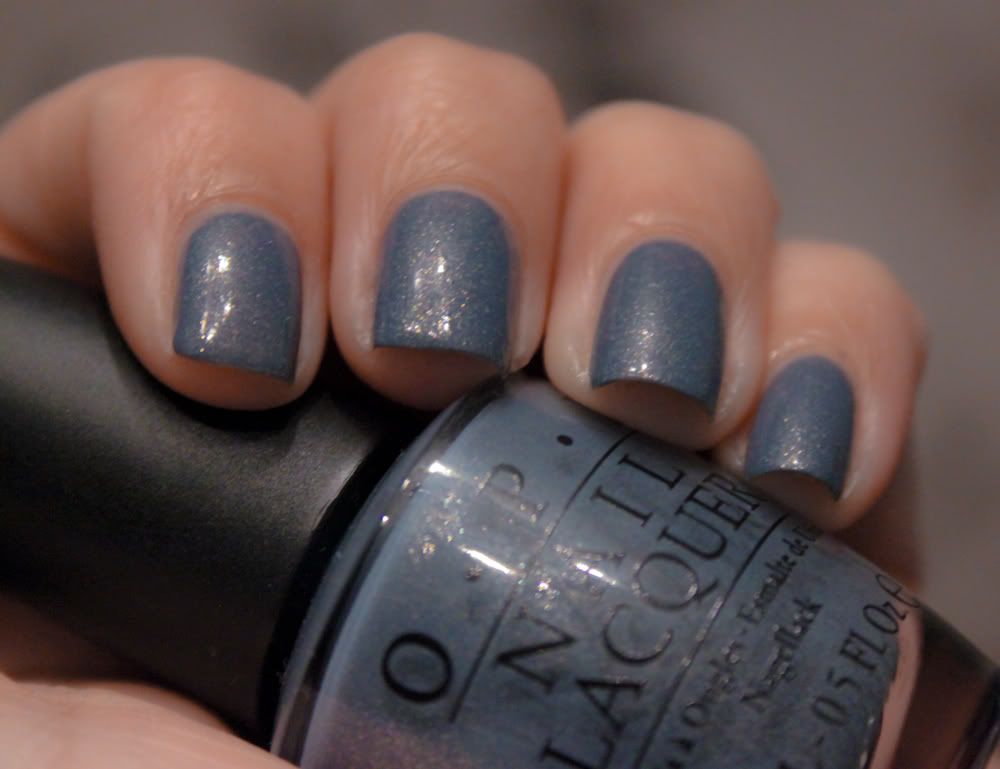 Just look at that glitter in the polish, just stunning, if you want to see bigger pics just click on one of them. My thumb wanted another go in the lime light, so I gave it the job of showing the bottom of the bottle so you know for sure it it was I say it is!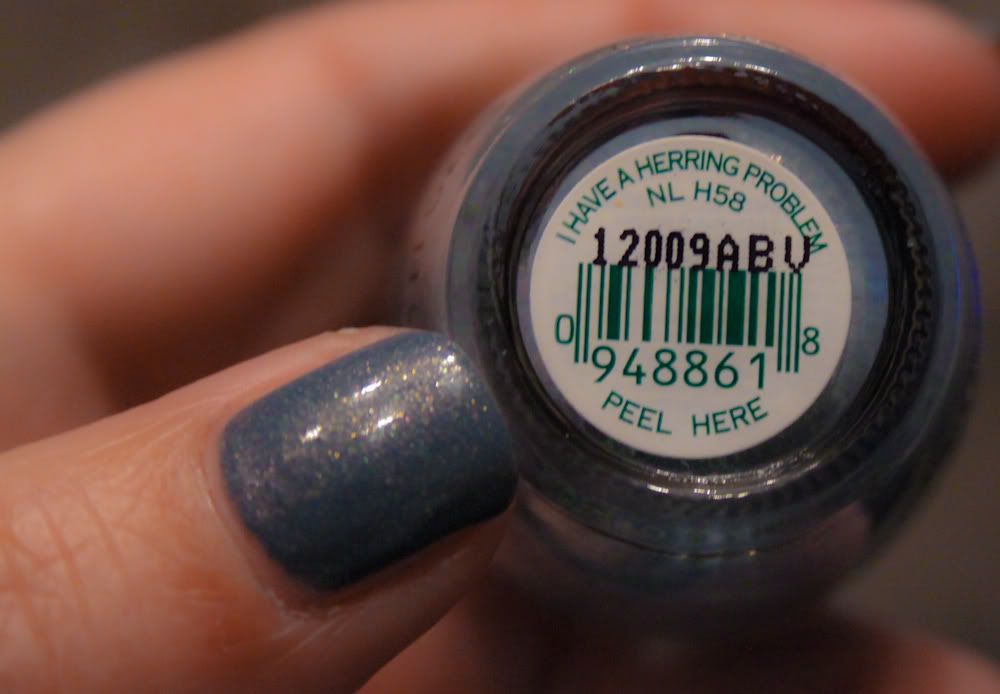 While out shopping, ( not for nail polish! well not for me anyways lol) I came across this little cutie, what do you think! It isn't just any ordinary cat either!
This cat is actually a Russian doll cat and just like the Russian dolls has a few pieces inside it , how cute is the teeny weeny, Itsy Bitsy one lol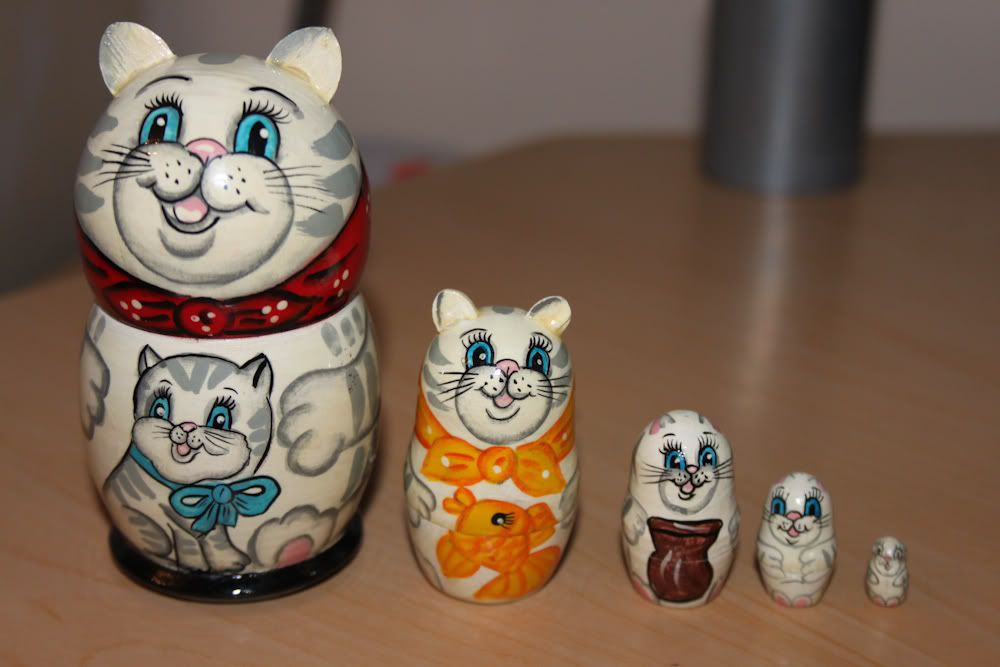 Thanks for stopping by and taking the time to read !
Have a Fabulous Day!