I joined the group on Facebook today called
Adventure in stamping
and this Sunday the challenge was to use a stamp ending with the number 4 , so I thought what the heck! below is my attempt. I used Saffron London no 55 which is a light blue creme it took 4 layers before it was opaque but it was only a pound , then I used a englands Galahad to stamp with , I used BM 204 for my stamp.
I really love how this has turned out, I have once again had to file my nails back after another domestic disaster, about time I won the lottery and hired a housekeeper lol, What do you think do you like these colours Galahad isn't the best for stamping but it is subtle.
And below is a shot of my thumb, I decided to try out a england's Morgan Le Fay over my thumbs, I really like how this turned out to , maybe in a few days I will apply it to all my fingers , what do you think, I hope you have enjoyed my first Stamping Sunday!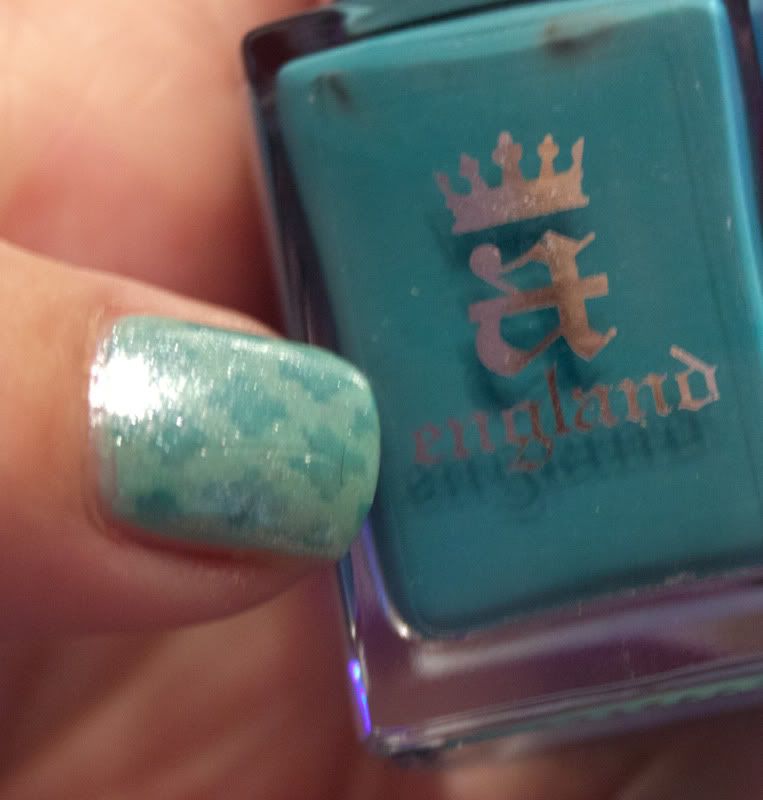 Thankyou for reading and feel free to comment below Have a great day!