Unless you have been living under a rock recently you can't but helped to have noticed a big buzz about the film The Hunger Games, even the Nail industry saw an opportunity to cash in on the craze, China Glaze released a collection called Capitol Colors with the tag line "What will you be wearing to the opening ceremonies?,"thus encouraging fans to show their support of the games through their nails .
Most people chose District 12 because of the lead characters, but I never follow the crowd and found out about the
Capital website
go along fill in your details and you are assigned a district and Job! If you didn't see my last post
here
, I got District 8 the textile district and was made Manager of a warehouse. So I decided to wear a lovely fabric design on my nails from the new line of textiles coming out of the factory! Maybe district Eights tributes will be wearing this fabric!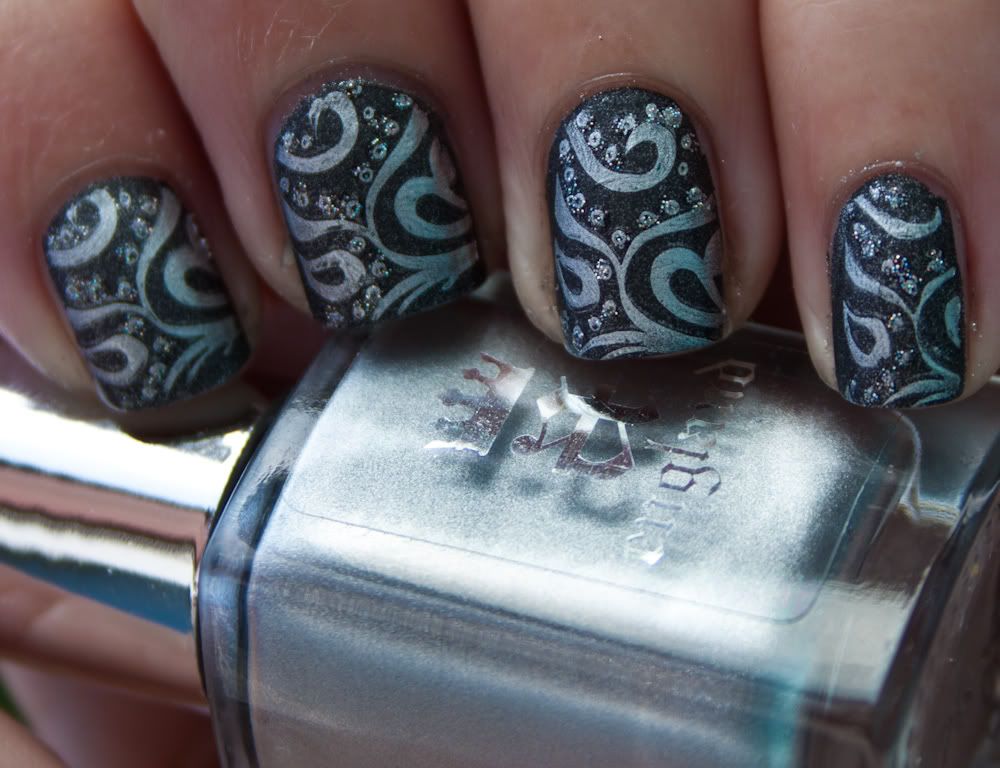 For this mani I used,
Base Colour: China Glaze, Stone Cold.
Stamping: a-England, Excalibur.
Dots: Elixir Lacquers, A Cool Fool
MoYo Plate 81.
Stone cold was a dream to apply and it is a fabulous one coater, it is Grey with micro glitter that dries Matte my perfect polish , I love mattified glitters :)
I then used MoYou plate 81 and stamped with a- england Excalibur over Stone cold this also dried Matte!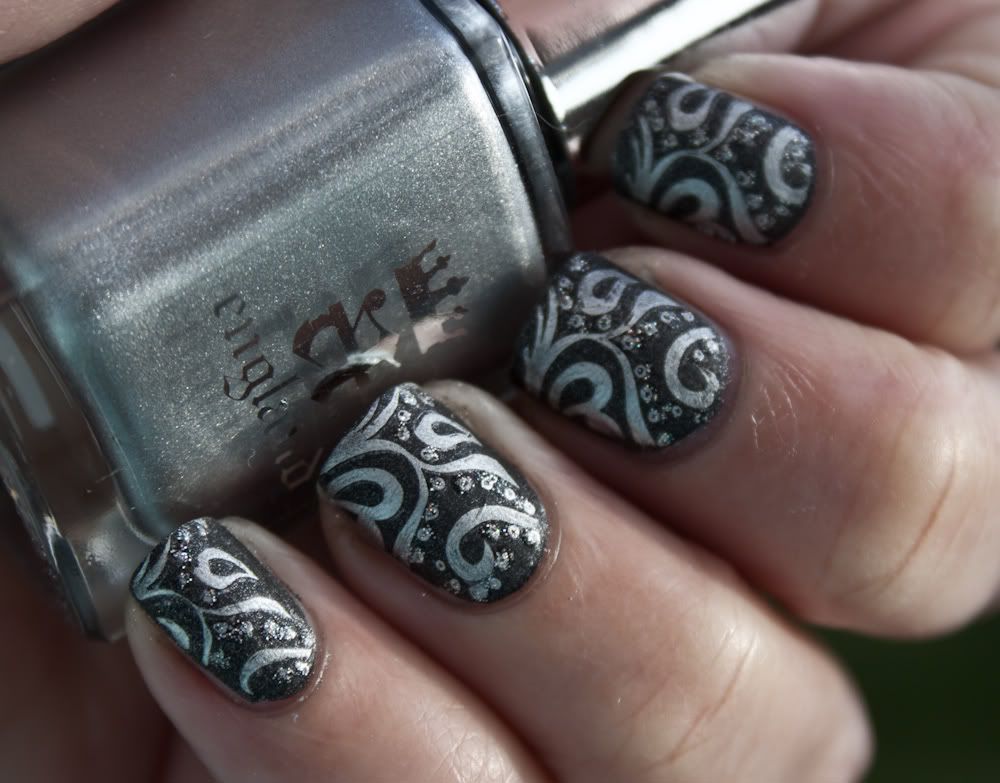 I loved this mani but wanted to add a bit of bling , you know a tiny bit of sparkle as it is for the opening ceremony after all!
So on the dots I used a dotting tool and a stunning polish from the wonderful Nicole from
Nail Polish Wars
not only is she a super talented nail blogger, she has also has own line of nail polish called
Elixir Lacquers
, there are now two unique collections to be had from her. The one I used was A cool Fool from the Preciate collection it is a bottle jammed packed with Holographic glitter and is absolutely stunning , and my camera just couldn't catch it but when I turn my hands the sun light catches flickers of colour on another wise matte mani!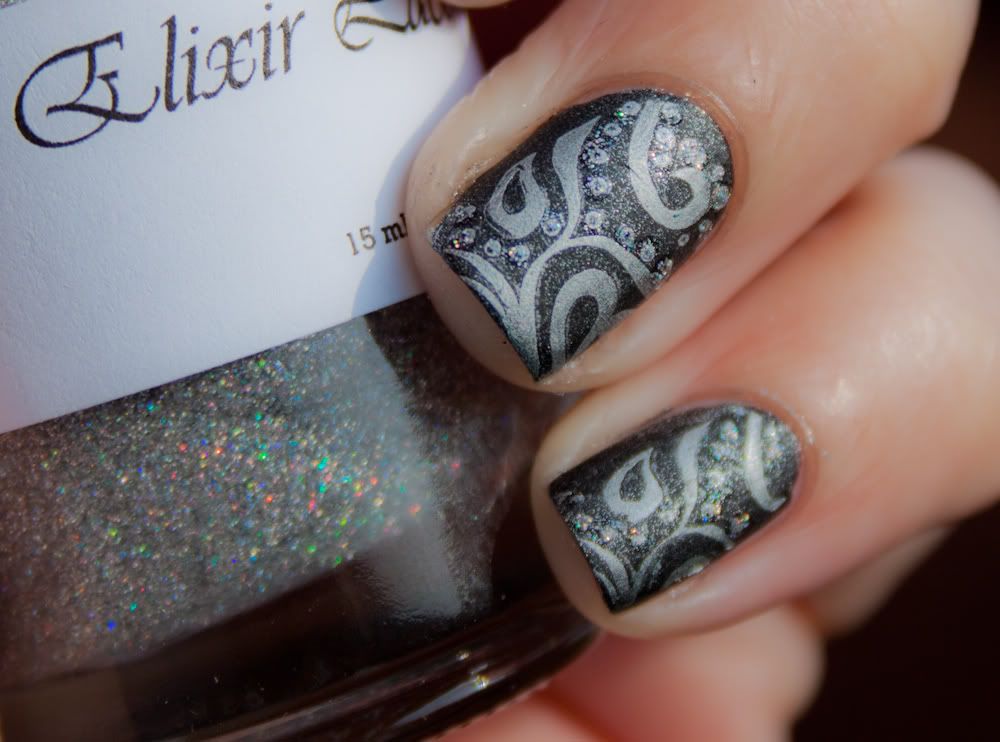 I am really pleased with what my nails will look like for the games , now I have to find an outfit to go with it!
Here is a photograph of Stone Cold on it own it is just perfection , I love and maybe will give it a try as a stamping polish!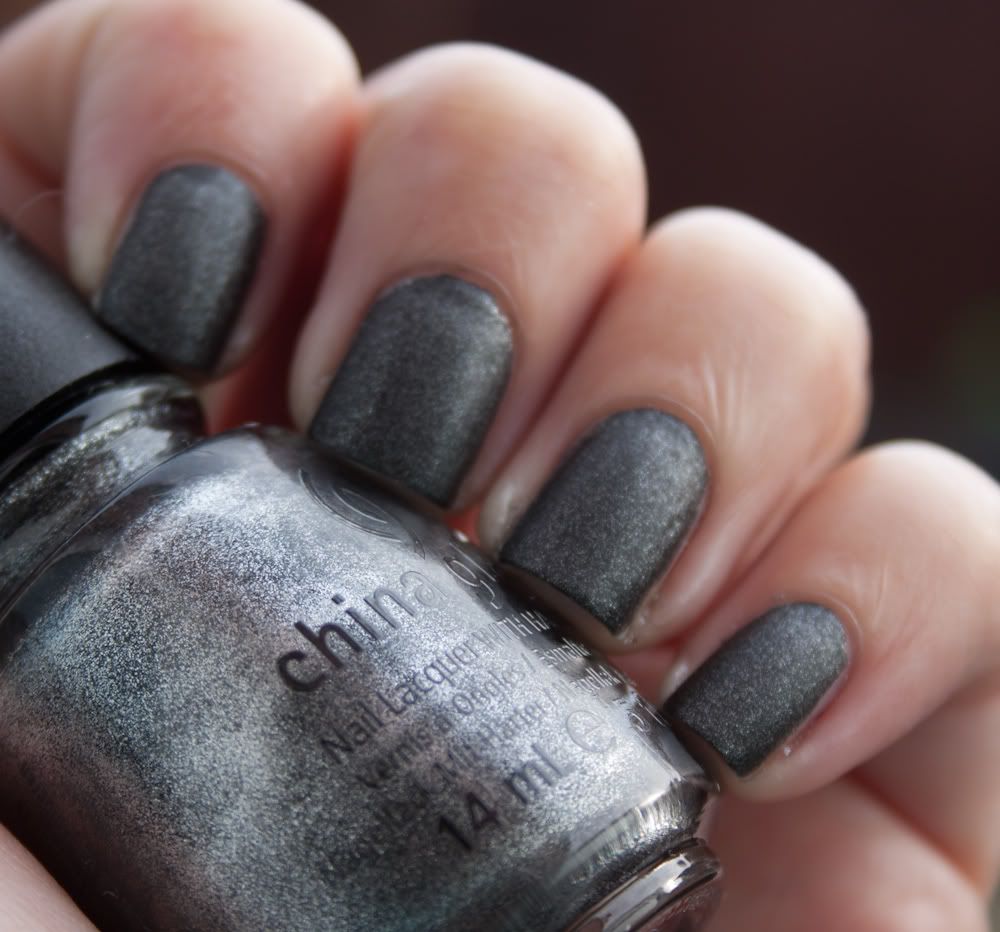 Also I couldn't have a post with a polish that has the texture of rock without a bit of geology ,
Stone Cold is similar in texture to Ansesite, Andesite is an extrusive ( Cooled rapidly at the earths surface) volcanic rock
with a fine grained texture,this rock can be found around volcanoes that are quite violent like St Helens or some found in South America . Below is a photograph of my thumb nail! and a piece of mudstone with an imprint of a ammonite!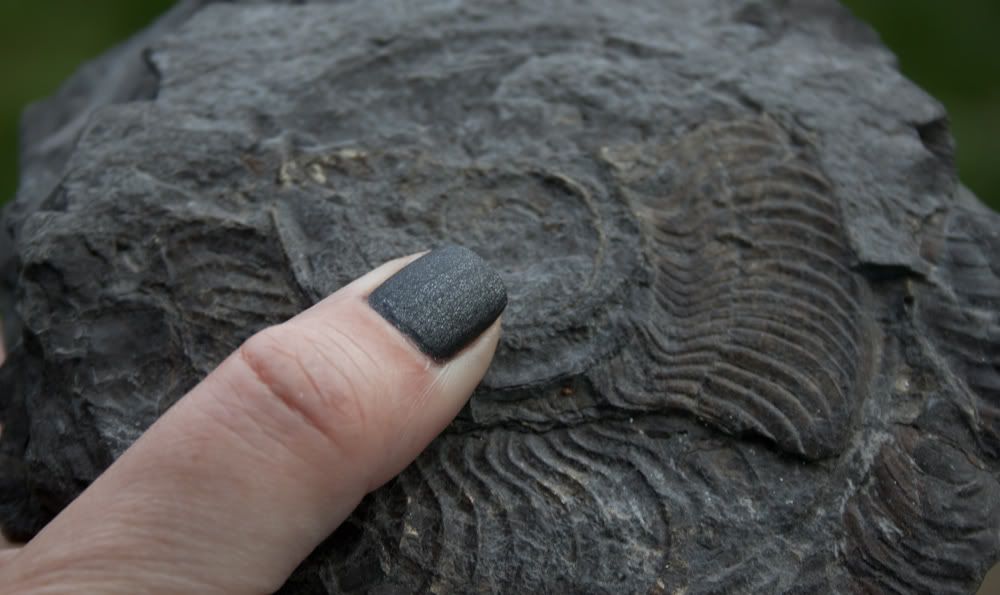 I hope you enjoy the games and would love to know what you will be wearing!
Thanks for reading and Have A Great Day!