Happy Easter whether you celebrate the religious holiday or the chocolate holiday I hope you have a great day.
This post is a bit late in the day , but me, my daughter and my best friends granddaughter had a girly day, we went for dinner at a local Carvery, then we had a pamper evening followed by a harry potter session (BF granddaughter is only 3 and is mad on Harry! )
Anyway I asked her what I should have on my nails and she said chickens , so how could I disappoint her!
I am really weak at drawing as you will see, so I hope you will be gentle on me, also I have been decorating all week and my nails broke one by one , so say hello to my little nubbins :D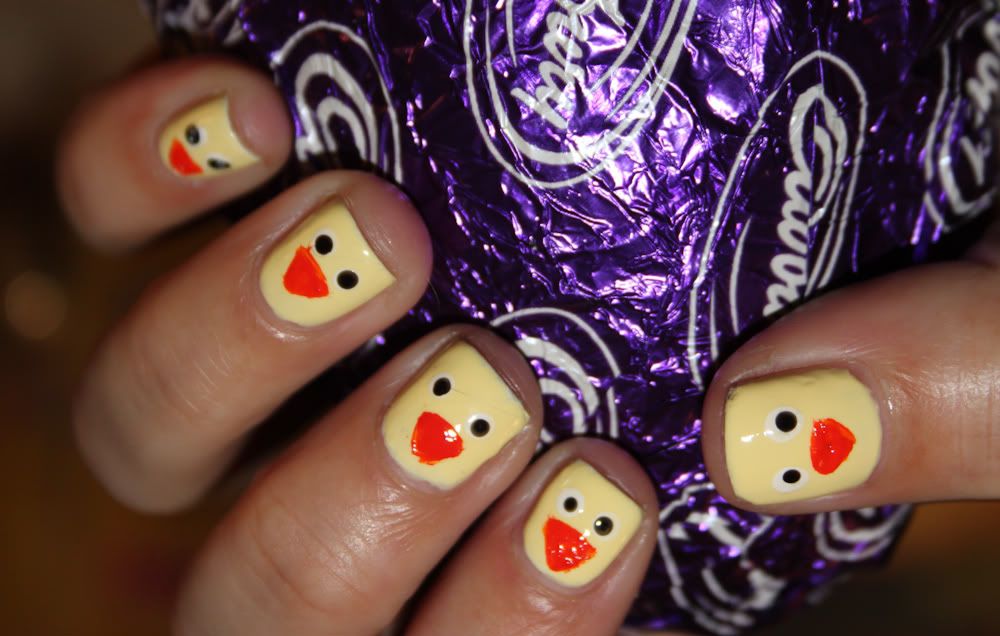 For the mani I used:
Base colour: Collection 2000, white.
Top Colour: Maybelline ,Banana Pudding.
Eyes: Dotting tool, Collection 2000, White and Barry M , Black.
Beak: Paintbrush and OPI, A roll in the Hague.
I used one coat of Collection 2000, White, then two coats of Maybelline, Banana Pudding, this was to get the perfect chick colour, then I used a dotting tool for the eyes , first Collection 2000 white then Barry M Black and finally I used a paint brush to draw a beak with, OPI A roll in the Hague, this is the entente of my freehand skills it doesn't get any better .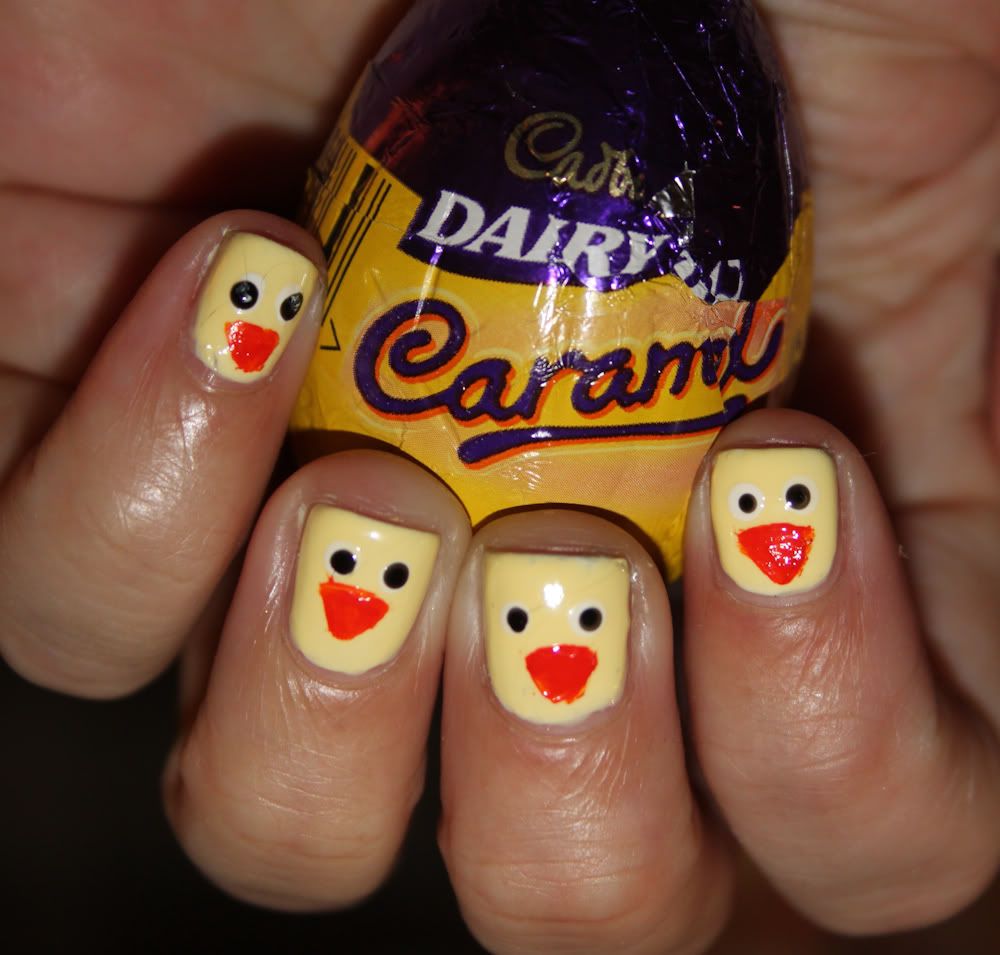 Thanks for reading