My Homage to Nicole at
Nail Polish Wars.
Hi all today is Wednesday and on
Wednesdays we wear Pink!
and today I have a real treat for you,
So without further ado here is my Homage to Nicole!
I started reading Nicole's Blog back when she was doing her movie themed mani's they were stunning you have to check them out! When I saw this and thought one day I will have to recreate this master piece, hope I did it justice!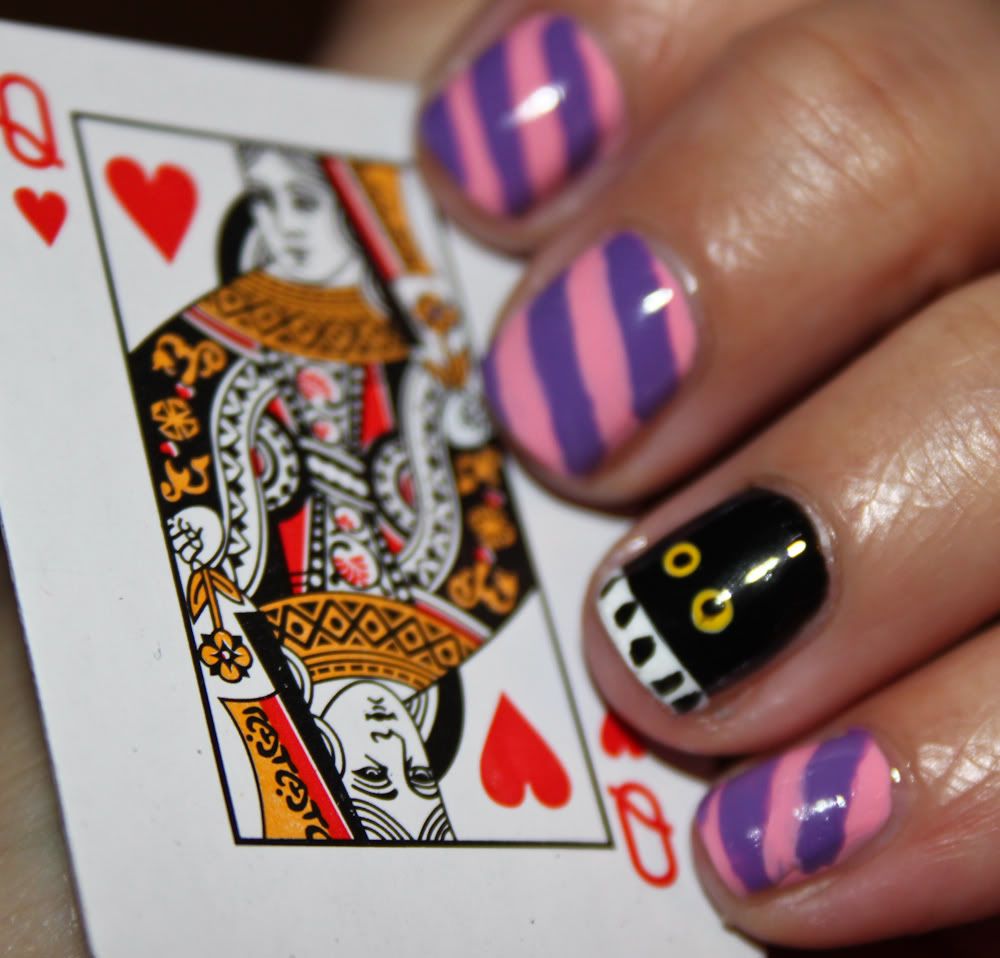 For the mani I used:
Base Colour: OPI, A Grape Fiti
Stripes: OPI, Pink Friday.
Accent Finger:
Base Colour & Teeth: Barry M, Black
Smile: Models Own, Snow White.
Eyes: Avon, Sunshine.
I really do need to practice with my striping skills or start using tape!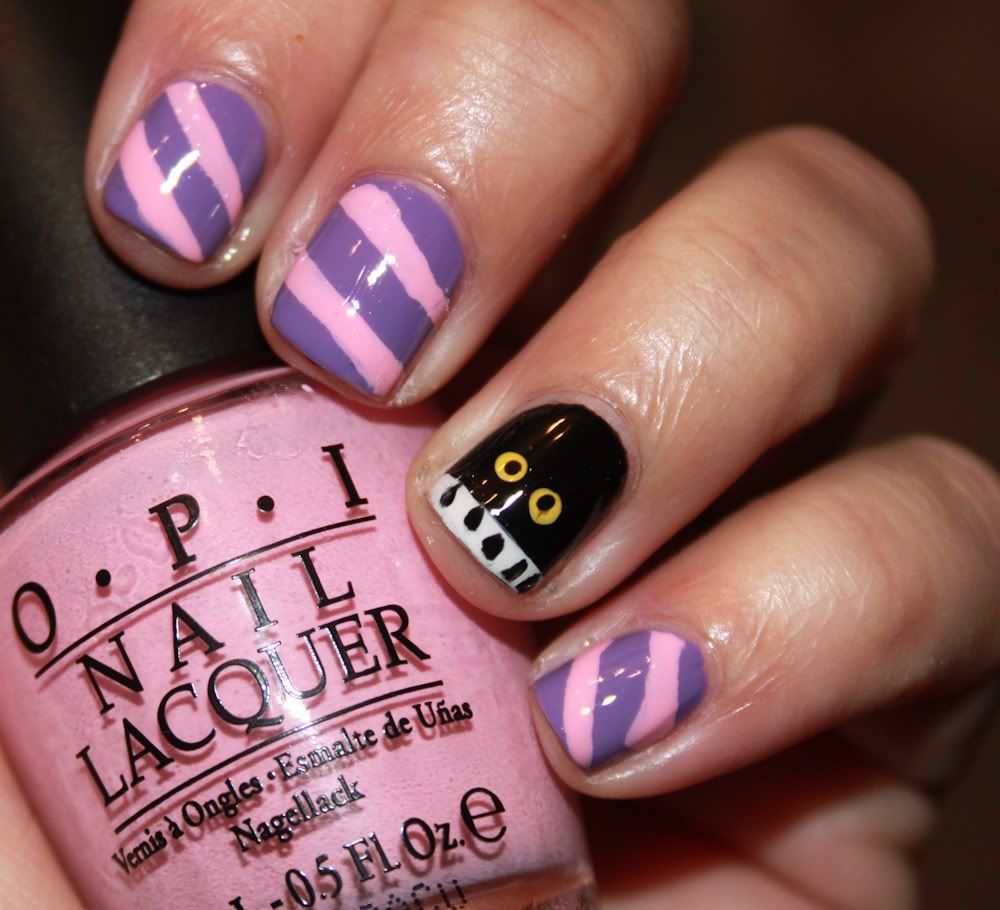 I love the Cheshire cat that Nicole came up with too, so simple but extremely effective, , I just wish that my nails were longer to do this mani even more justice, it is over a week ago that I had the horror of all horrors of nail breakages! not to worry, they will grow in their own time.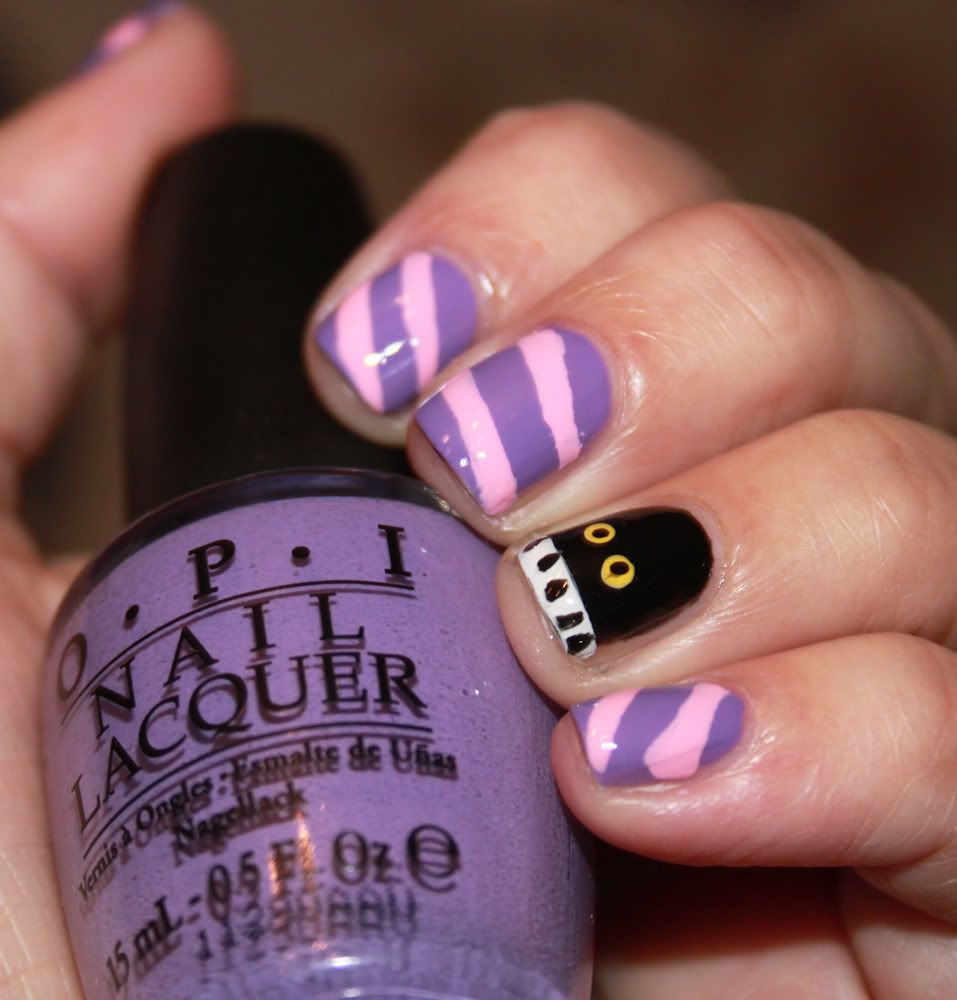 This Mani is also for my daughter who is now back at Uni, and will be missed ( I will have to wash, clean and cook again :D) No seriously I do miss her when she is not here, but she lives in the beautiful city of Chester in Cheshire, see what I did there, so this is for my darling Evie!
Also did you know Nicole had her own Nail polish line, which I am lucky to own a couple of
Elixir Lacquers
check them out they are all gorgeous!
Thanks for reading and Have a great Day!