Hi all it's Friday and hello there Mr.Friday it's been a few days since I last saw you! Bring on the weekend for a well deserved relaxation. Enough of that , today I have my second Fish Egg Friday post and what a fragile this one is! WARNING!! Picture Heavy!
Back in 1950 Walt Disney res leased the film Cinderella, we all know the story and here is my interpretation of the Cinderella going to the ball dressed in her beautiful blue dress and her infamous glass slippers! Ladies I give you Cinderella!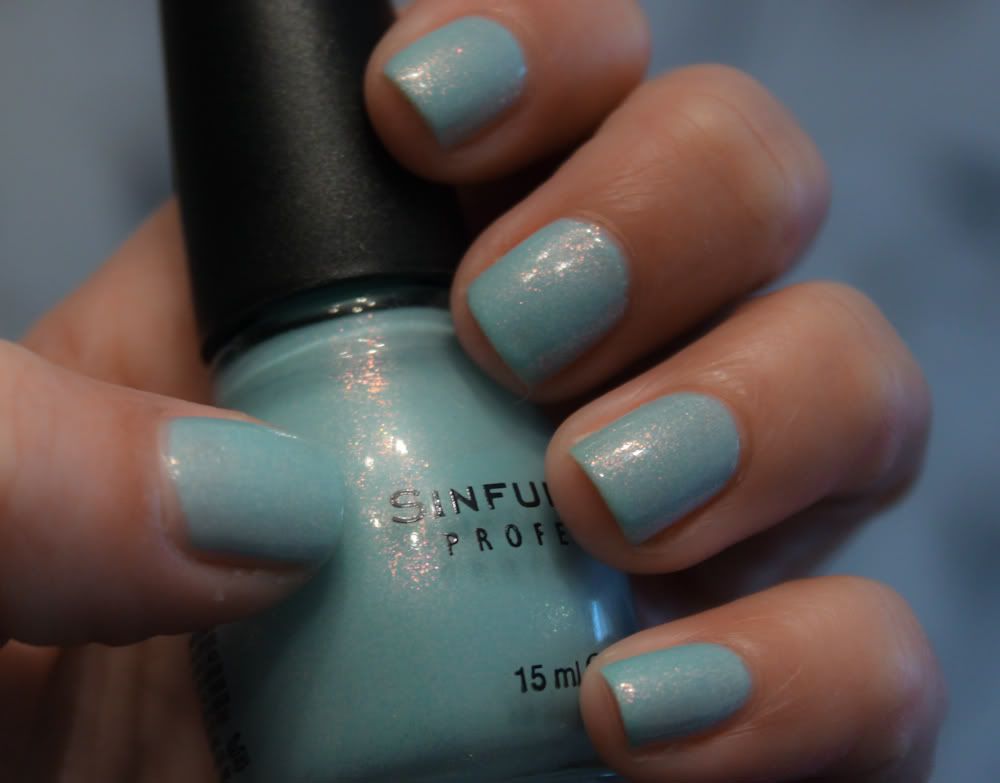 Hang on a hear you say! Where is her slipper oops better get the Fairy Godmother on the case with a Bibbidi-Bobbidi-Boo here we have Cinderella and her glass slipper.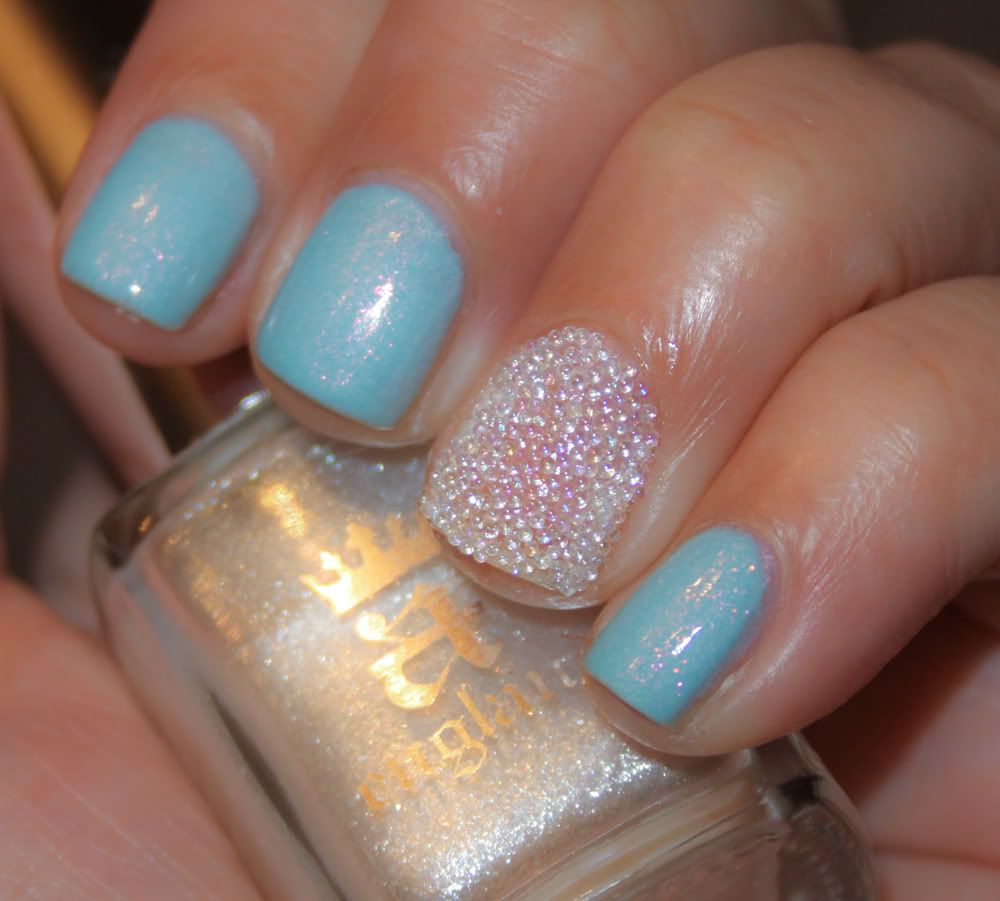 For this Mani I used:
Base colour: Sinful Colors, Cinderella.
Ring Finger Base: a-england, Morgan Le Fay.
Beads from Market stall, clear
Top Coat to secure the beads: Models Own Topcoat and gloss, All photos of Cinderella have no I repeat No Topcoat on!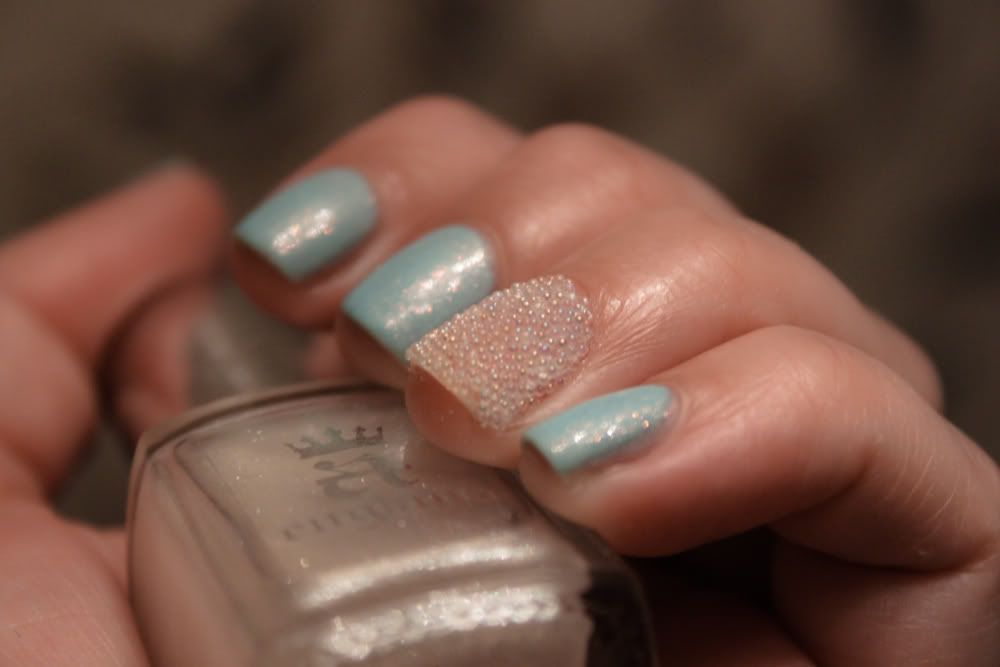 I applied two coats of Sinful colors, Cinderella to achieve opaque , I love how this polish has pink micro glitter suspended in it, , it is stunning when the light catches it, here is a close up of it!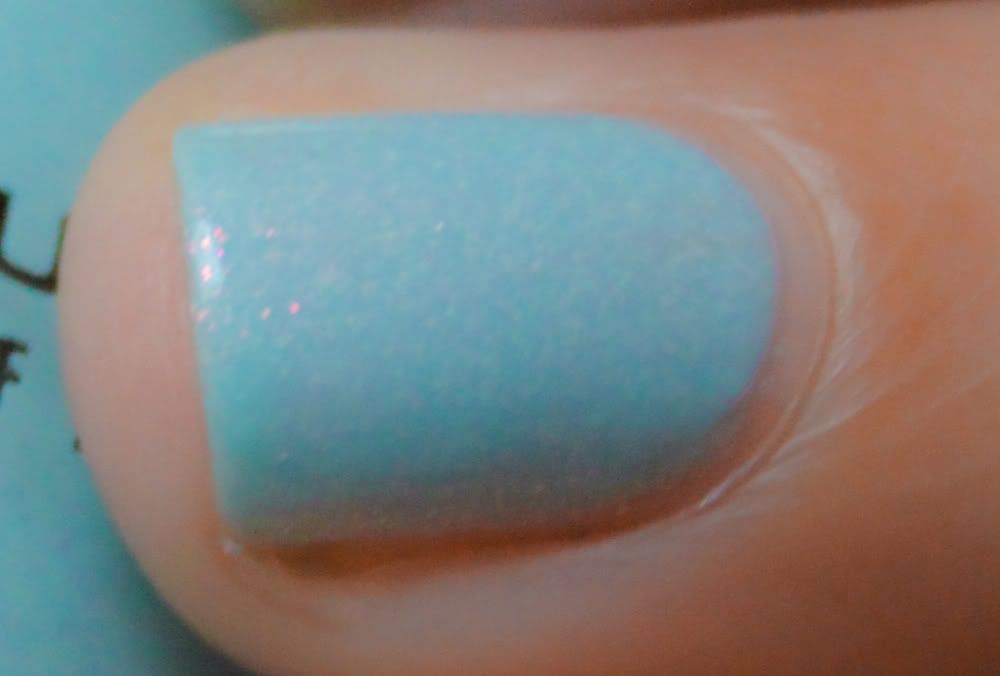 I really think I have found my favourite Summer blue polish, it is stunning, what do you think, do you love this polish?
Next I applied two coats of a-england, Morgan Le Fay, I am so sorry I forgot to take a pick of this beauty, but I have yet to feature it , stay tuned! Then I applied some Models Own Top Coat and when it was tacky I dipped my finger in the beads and gently pushed them into place.
I love how this mani turned out, I know these are really impractical but they are great too look at! Do you like the Fish Egg look?
Here is a close up of the glass slipper,I think I sat looked at this at work most of yesterday! Oh and I didn't lose a bead after a full day , super topcoat by Models Own!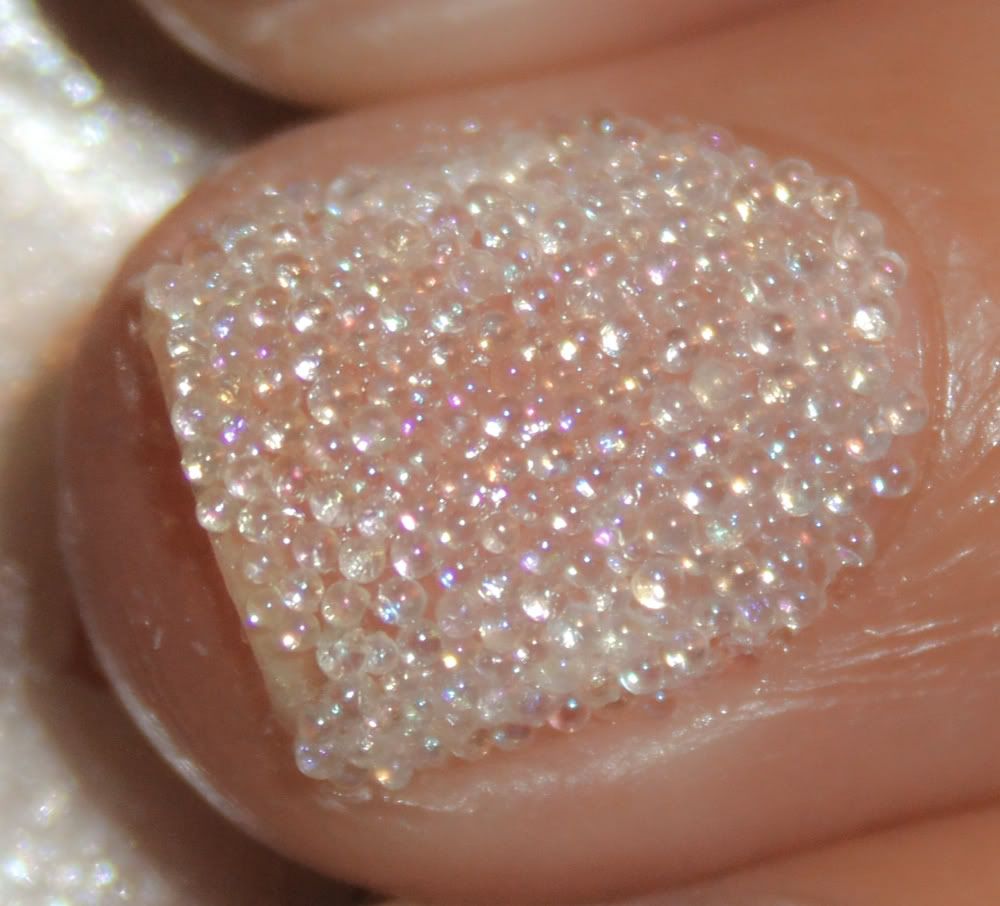 And finally here is another photo of Cinderella on it's own, it must be midnight as she seems too have lost her glass slipper, time for us to go and help her look for it I think!
Hope you enjoyed todays post,thanks for reading !