My daughter is over for the easter holidays , and she wanted to do a manicure on me, so I decided to let her and to even do a post! So without further ado over to Evie!
Hi all , glad Mum has let me loose on her nails, I am the artist in the family, so I decided to do a bit of freehand on Mums nails, so here is my version of a dotticure.
First of all I applied 2 coats of Max Factor Max effect: Dazzling Blue, this blue is kinda like a sea blue as in certain light it has a green shine and has a metallic finish to it, check the pic out below!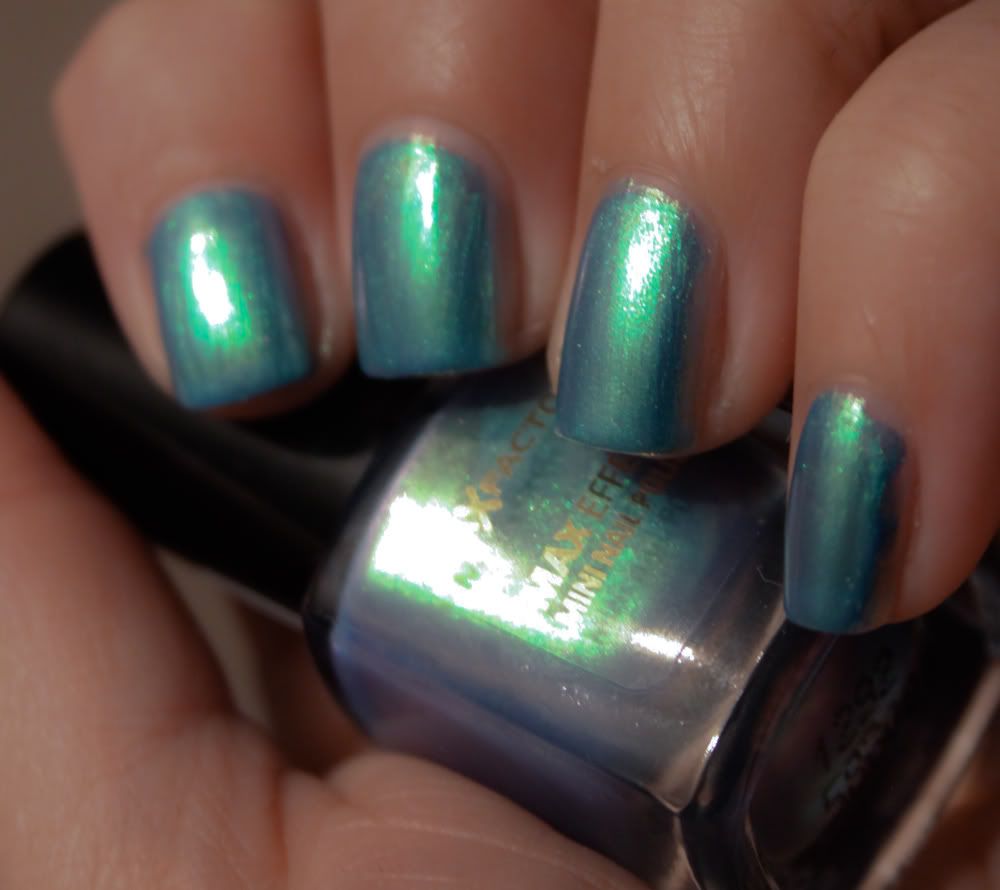 Mum loves her blues and greens so I picked this one out for her and she said she loved it! I quite like it too.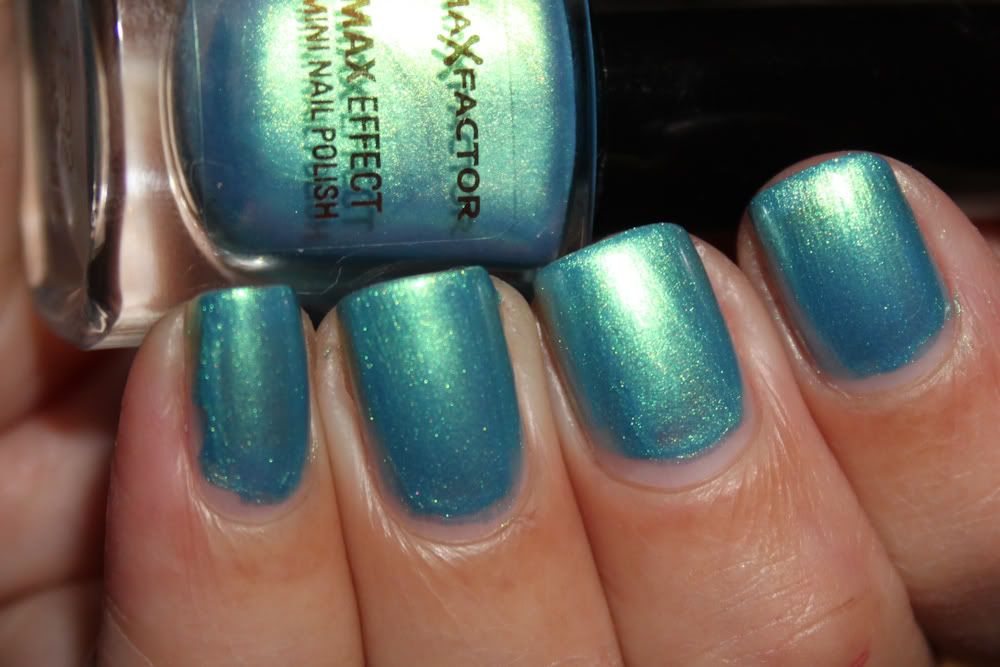 Below is a pic of the polish and tools I used.
On wit the art, OK so next I got a dotting tool and placed dots in a circle to look like petals, I used Catrice, Heavy Metallilac then when this dried I used China Glaze , Electric Pineapple and a thin paintbrush to paint in the flower bud.
Only tip I have for you is to let the petals dry before you add the bud as they can run into each other depending on the consistency of the polish also get your subject to keep their hands still as mine didn't and I smudged a flower on her pinky!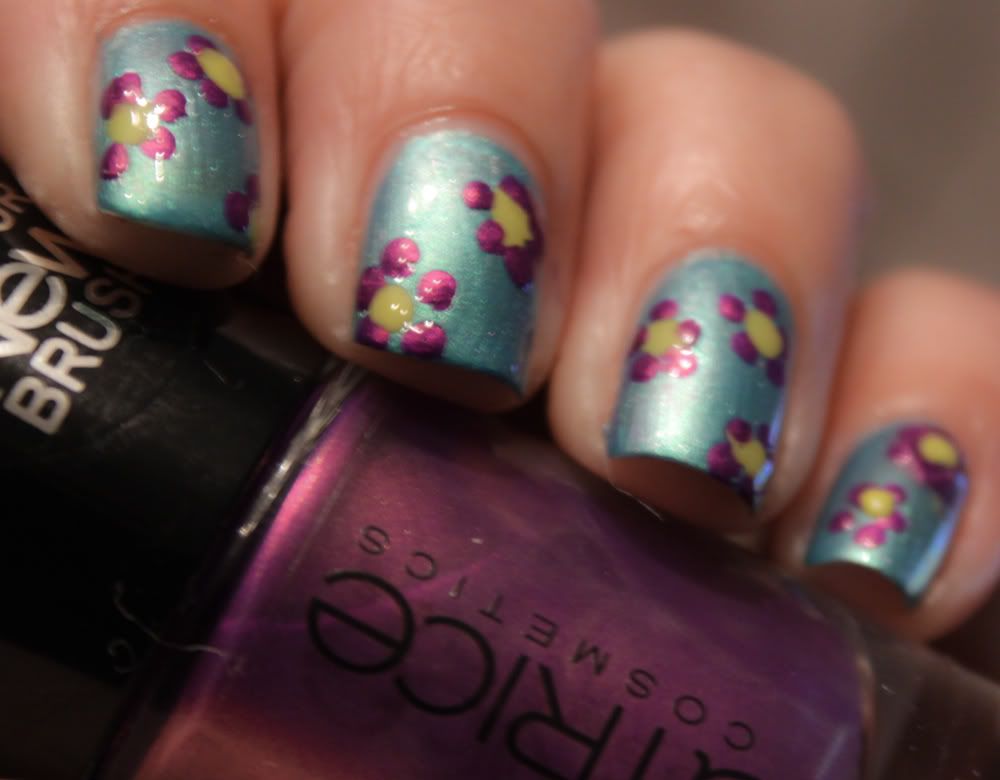 I hope you enjoyed the mani I gave my Mum , I reckon it is a lot better than hers lol bet she disagrees ,anyways here is her thumbnail seeking more attention, yeah I do read her blog while at uni!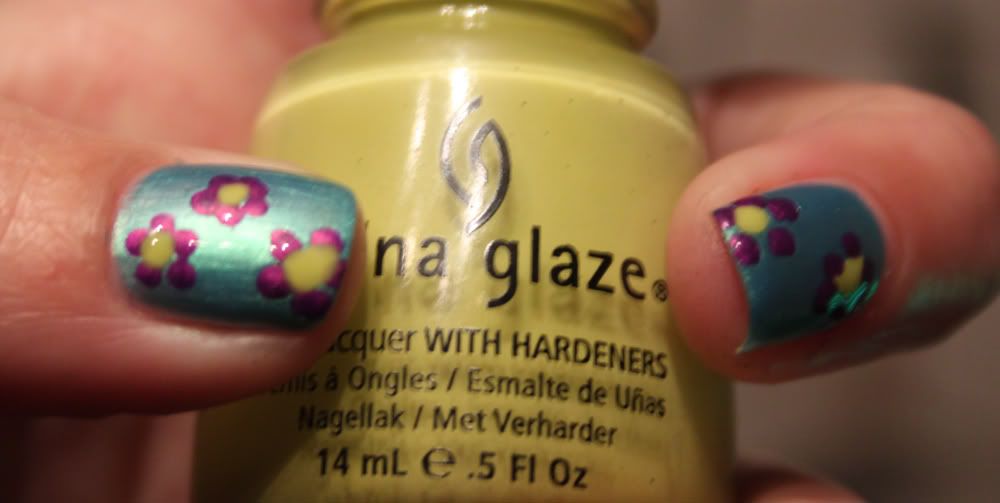 I agree with you Evie it is a lovely mani and it made a huge change from me doing it, I love how this turned out and she is the artist in the family but not the painting kind LMAO , Hope you all liked the Mani by the daughter will have to get her do another one before she goes back!
Have a great day thanks for reading!