Ok peeps it's Sunday and on
Sundays we stamp
and this week the challenge was Music, but I don't have anything that resembles music in my plates , I found a piano but guessed there would be loads of musical instruments and notes , so to be completely different I chose to be inspired by a one of my favourite bands.
I am an 80's chick, and I loved every rock band that came out including Guns and Roses and Paradise city and November rain are in my Top 10 of all time! So what could I do for a stamping Mani!, I remember as an 18 year old, having hair down to my back and black as night with a bandanna around my head really thinking I could be in the band , so I tried to pick a design that would adorn one of Axel Rose's bandanna and I think I found one!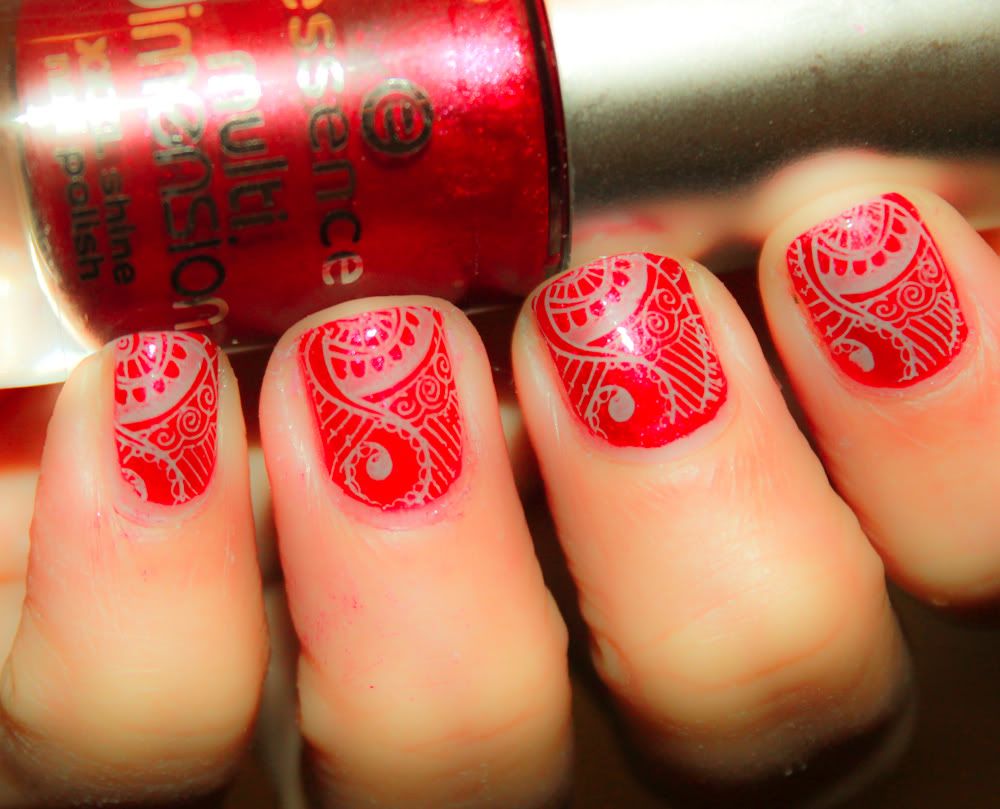 For this mani I used:
Base Colour: Catrice, Right Girl.
Stamping: Barry M, Matt White.
Plate: XL French design D.
Catrice, Right girl is a much deeper red than shown in the photographs , I ran out of daylight and this is as good as I could get it!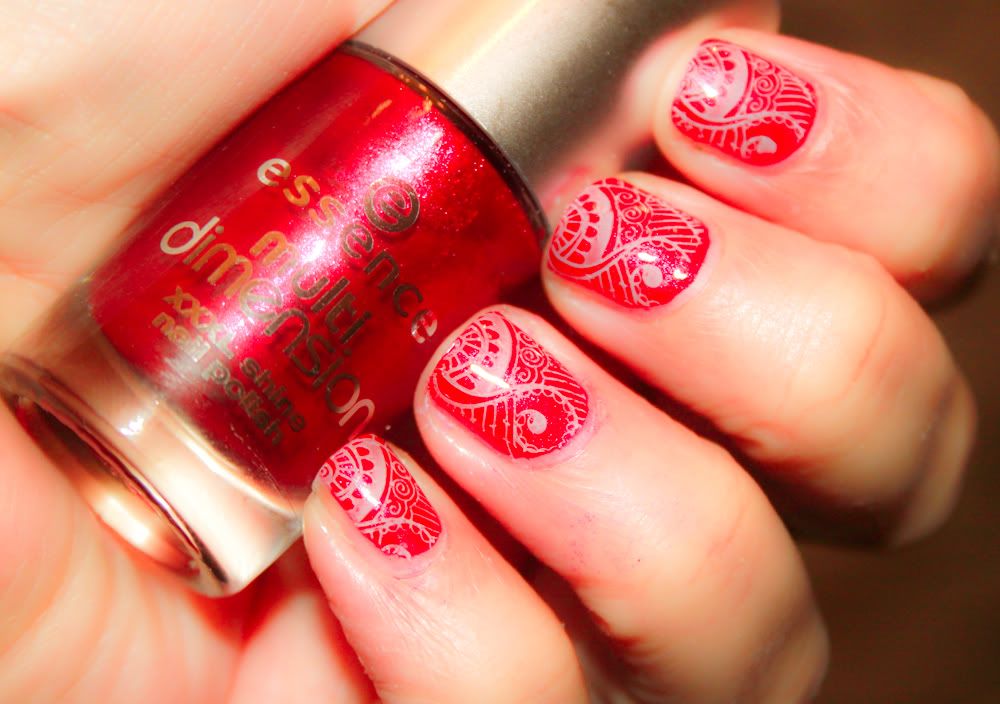 Catrice,Right Girl applied opaque in two coats and applied evenly, I am unsure about the Barry M ,Matt white for stamping, I really need to find me a good white stamper or just get the konad white maybe, anyways I really like how this mani turned out and think it would be a great design for a bandanna, What do you think?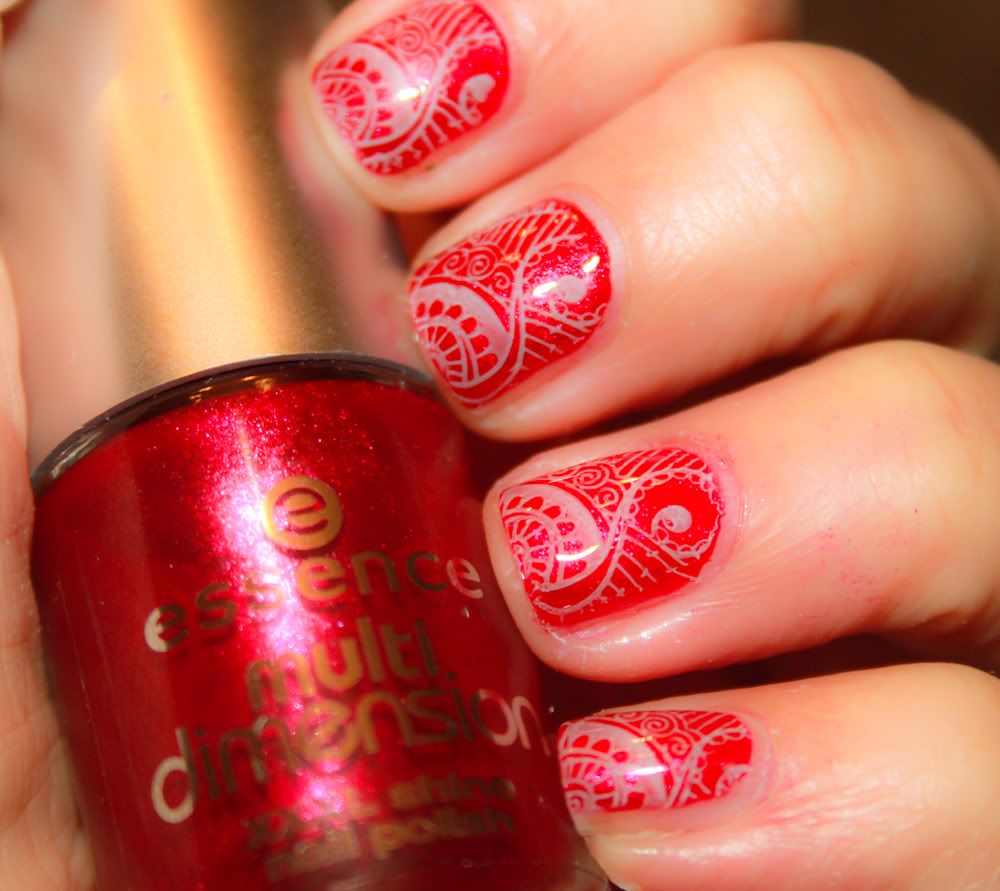 And finally here is a pic of Axel Rose wearing on of his famous bandanna's. Who is your favourite artist and Favourite song?
Thanks for Reading and Have a great day!