It' Sunday and on Sundays we Stamp at
Adventures in Stamping
and this weeks challenge is Koninginnedag which means Queens day and is celebrated in Netherlands on 30th April it was originally to celebrate the Queens Mothers birthday but Queen Beatrix kept it as a national celebration, it is when the dutch all wear Orange and don their flag and have flea markets without having a license and the Queen also visits cities around the Netherlands! I have a soft spot for this country as their national football teams colours are Orange and my football team (Blackpool) also play in orange, tangerine to be exact . So I jumped at the chance to have a go , so here is my contribution to Queens Day and hope all that celebrate have a fantastic day.
For this mani I used:
Base Colour: China Glaze ,Riveting
Stamping: BarryM,Gold Foil,
Pinky: Andrea Fullerton embellishments.
Ring : No 7, Poolside; Models own, Snow White and No 7,Devils Delight.
Middle: Barry M, Gold Foil and BM plate, 216. Dots ,W7 Gold Dazzle
Thumb: Barry M , Gold Foil and BM plate 215. Dots ,W7 Gold Dazzle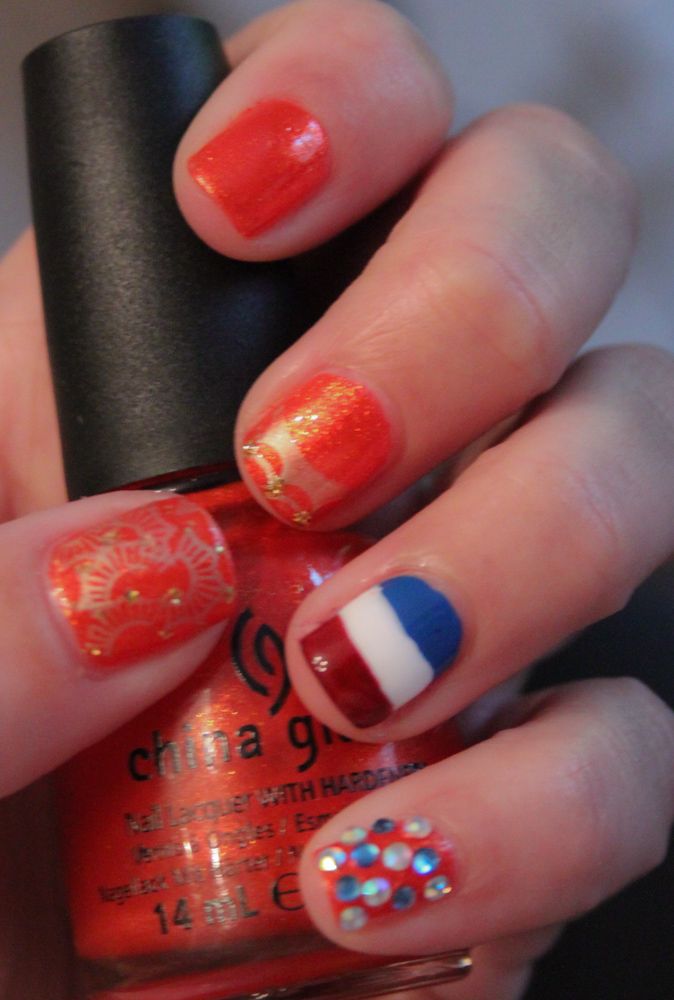 First I applied two coats of China Glaze, Riveting to my nails, first of all I must say , OMG this is one polish you have to see to believe , not only is it beautiful burnt orange it also has gold flecks within it and it is super sparkly, I absolutely love this colour and is going on my toes for my hols!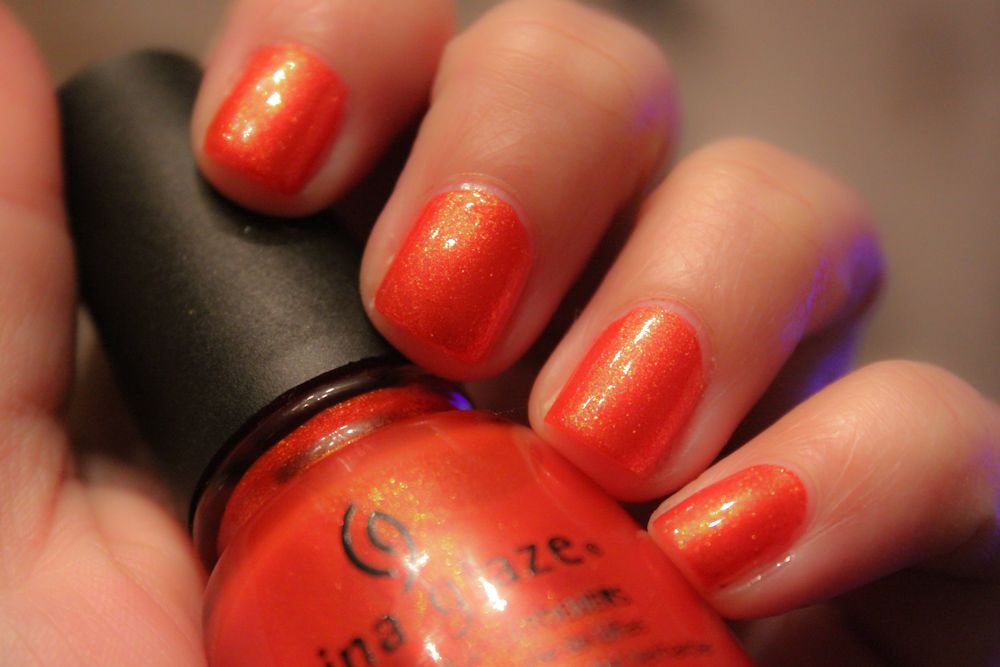 See what I mean about the sparkle I just hope you can see what I see, it is double the sparkle in real life heres another pic!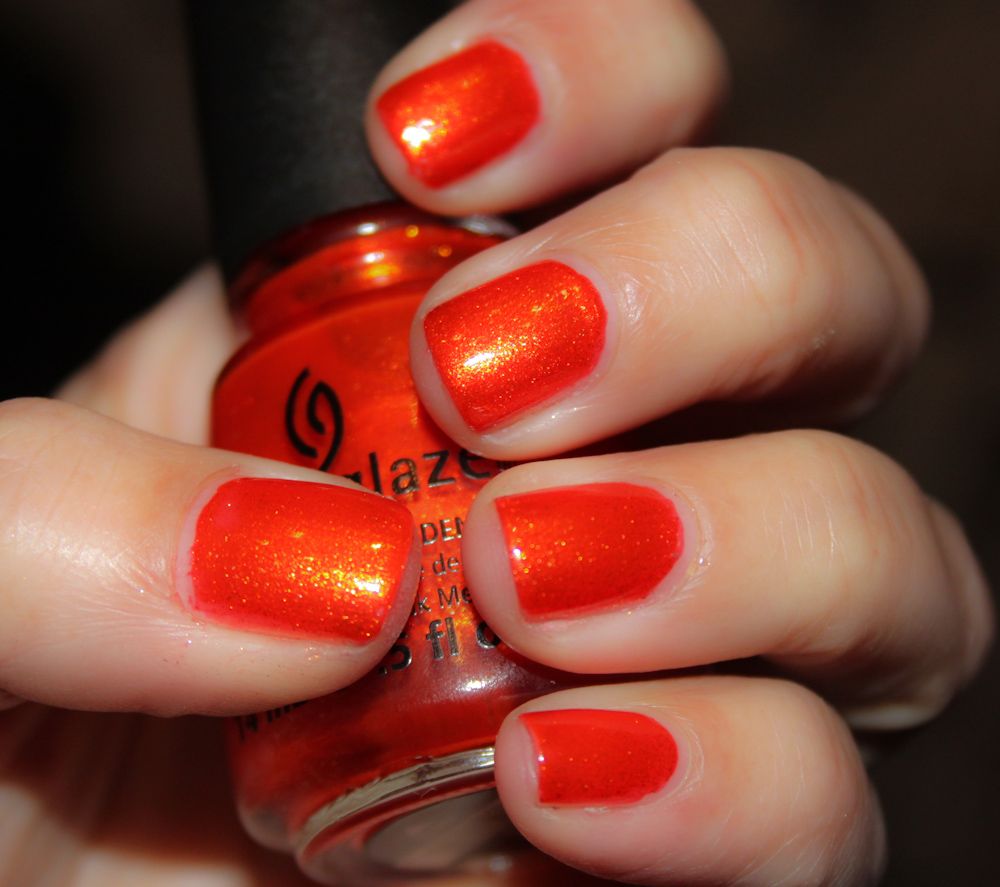 Next on my ring finger I painted the Netherlands National Flag with No 7, Poolside; Models own, Snow White and No 7,devils Delight. on my middle finger I stamped a Crown with one of the French Tip plates, I do find these very trying to say the least hence why only one of my fingers was stamped! , my pinky I have covered in jewels as any self respecting Royal has plenty of them and on my Thumb I have stamped lots of crowns which are in honour of the the queens mum whom this day was originally for and I left my forefinger blank for the National football team.
Thanks for reading and Have a great day , it's Monday tomorrow!