Today is Sunday and at
Adventures in stamping
'We Stamp on Sundays', but today is the 1st of April which means it is April Fool's day, this is the day we either play tricks on each other or avoid to be made the fool. So this weeks challenge was Non Stamping, so I took the opportunity to try my hand at Water Marble , WARNING! if you don't like mess and don't like wasting nail polish do not try this at home!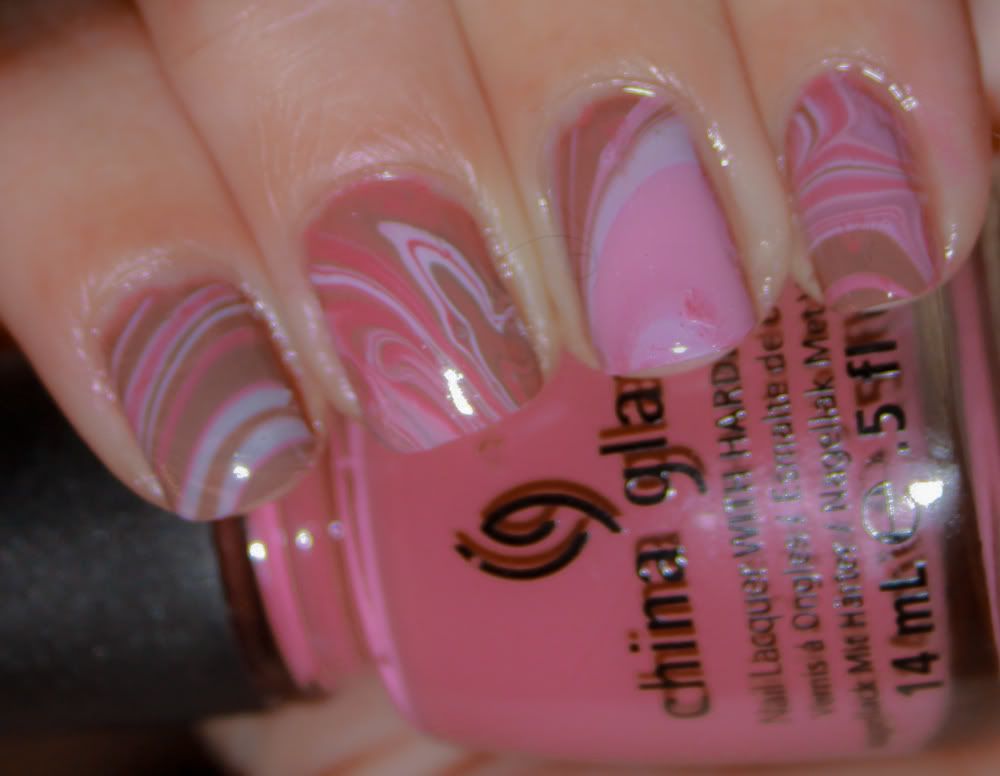 For this mani I used
Base Colour: China Glaze, Fifth Avenue,
Water Marbling: W7,Taupe
Collection 2000, White
China Glaze, Fifth Ave.
Bowl of water,Orange stick, Sellotape, Q tips, lots and lots of cotton wool and acetone.
TopCoat: Seche Vite.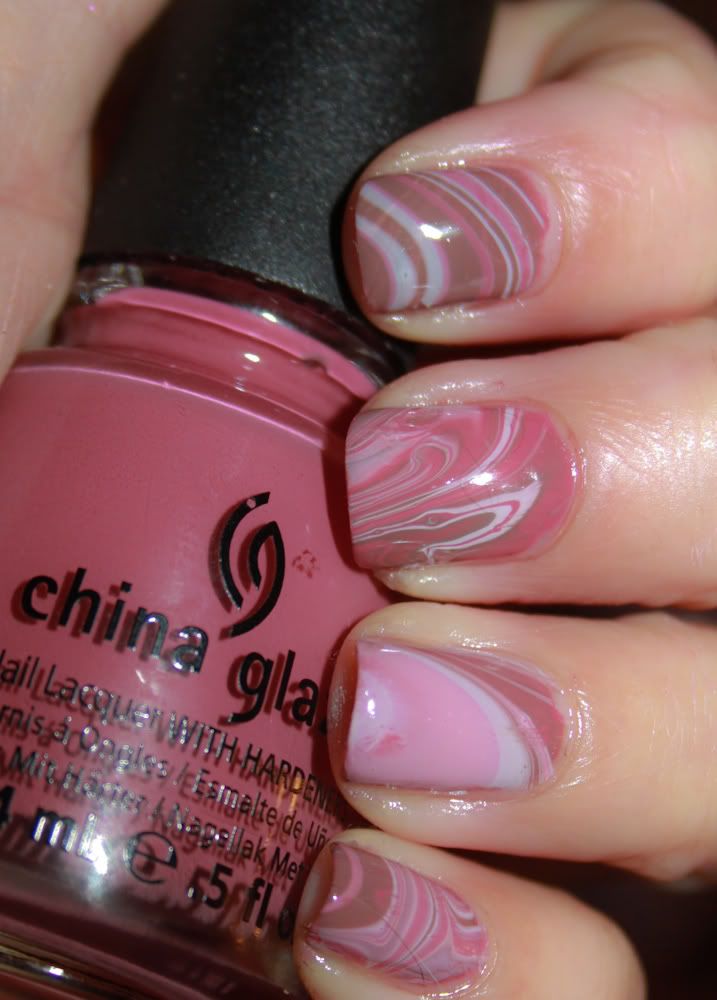 Let me tell you first, I was really pleased with my first attempt at this, the patterns and the colour. But OMG it was the messiest mani I have ever done! I followed everyones instructions all the tips and tricks but still got messy here is a pick of the mess!
I found that if I held the brush to far away from the water it plopped then sank, also sometimes the polish didn't spread, so I had to manipulate it with the orange stick, also the sellotape didn't fully protect my nail but saved a lot more cleaning, believe me i tried on my other hand! Also I found it helped to smother your cuticles with oil before and after, here is a pic before the cuticle oil dried ,it shows how the colours truly looked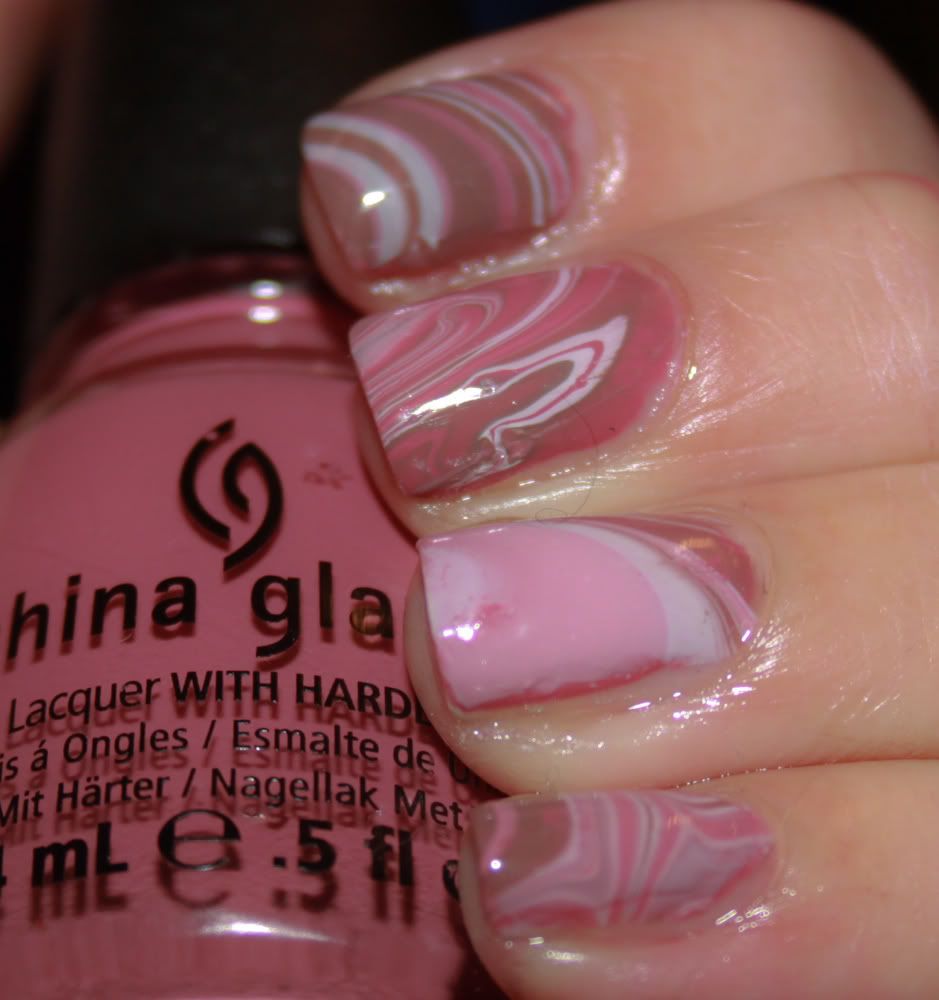 I don't think this is going to be a regular thing for me as I really didn't like the waste , the mess doesn't bother me but using half a bottle of polish in one sitting does! So here is one last shot of water Marbling as it will be a while before I do it again!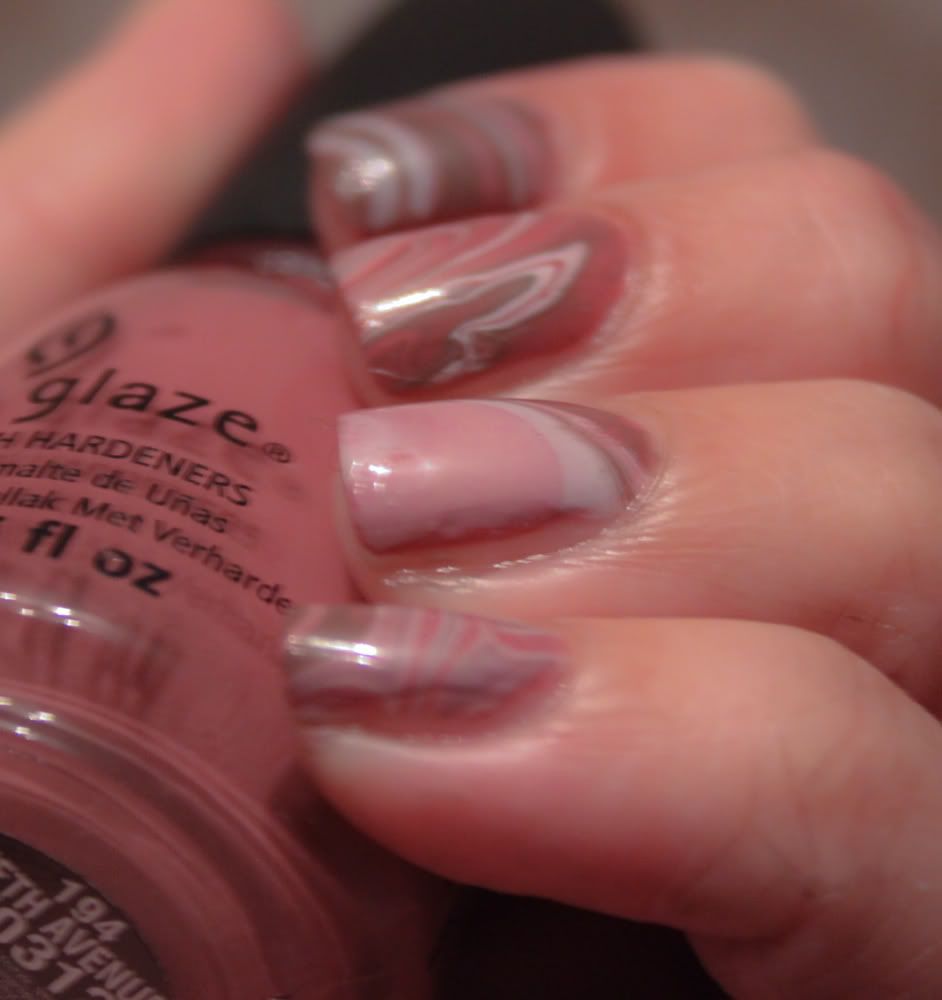 And finally here is a photograph of the base colour , it is China Glaze, Fifth Avenue , it was opaque in two coats and was really easy to apply, and is a dusky pink, now this is my kinda pink!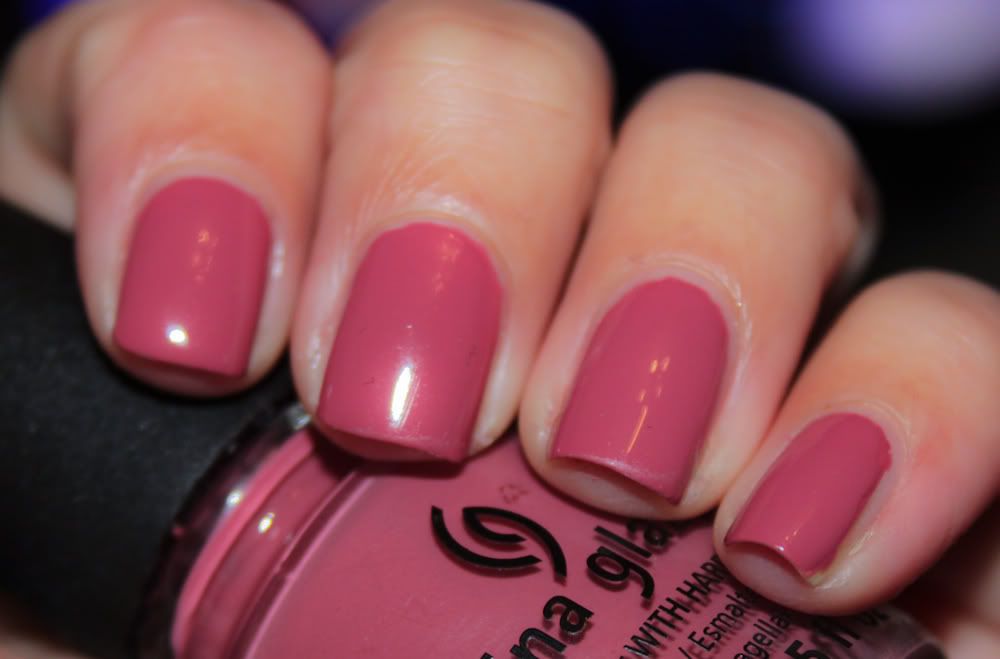 What do you think do you like to water marble? Do you like messy play? What do you think about the polish wasting or do you see it as worth it when you get a unique design? I would love to hear your thoughts and comments.
Have a great day and thanks for reading!