Through out the month of April, I will be putting random posts up to pay Homage to my Nail Guru's and believe me there are plenty of them , I picked Sammy first as her blog was one of the first ones I came across , she was in the middle of her 31 day challenge and what an epic challenge that was! this inspired me to start blogging about my nail polish experiences!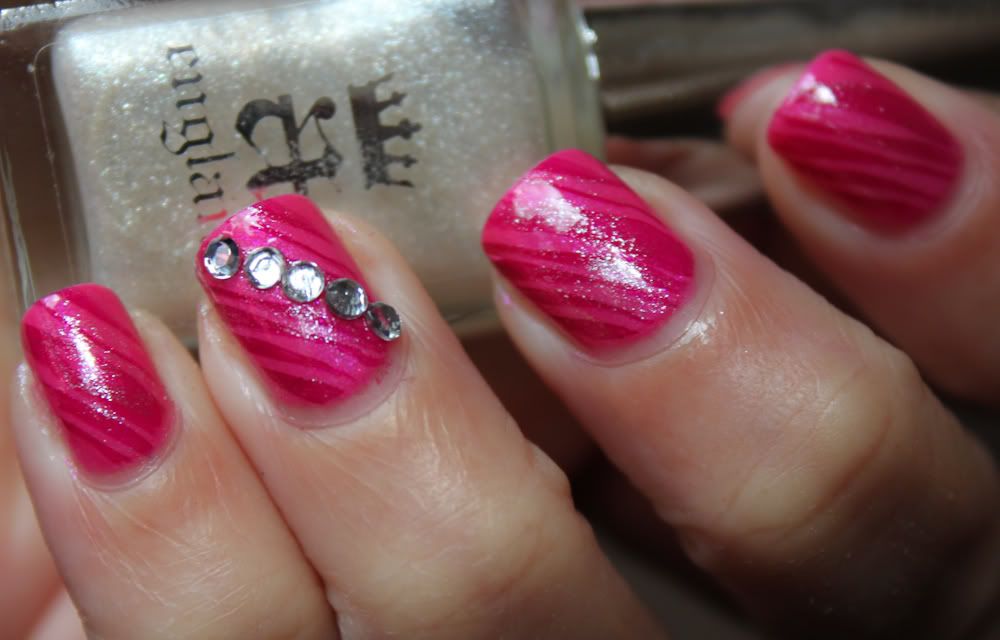 So on with the post today is Wednesday and on
Wednesday we wear pink
, so I picked a post from Sammy's first ever
Pink Wednesday
post I just hope I do her mani justice here goes!
For this Mani I used:
Base Colour: Avon, Fuchsia Fun.
Stamping: Max Factor Max Effects, Intense Plum
Bundle Monster 207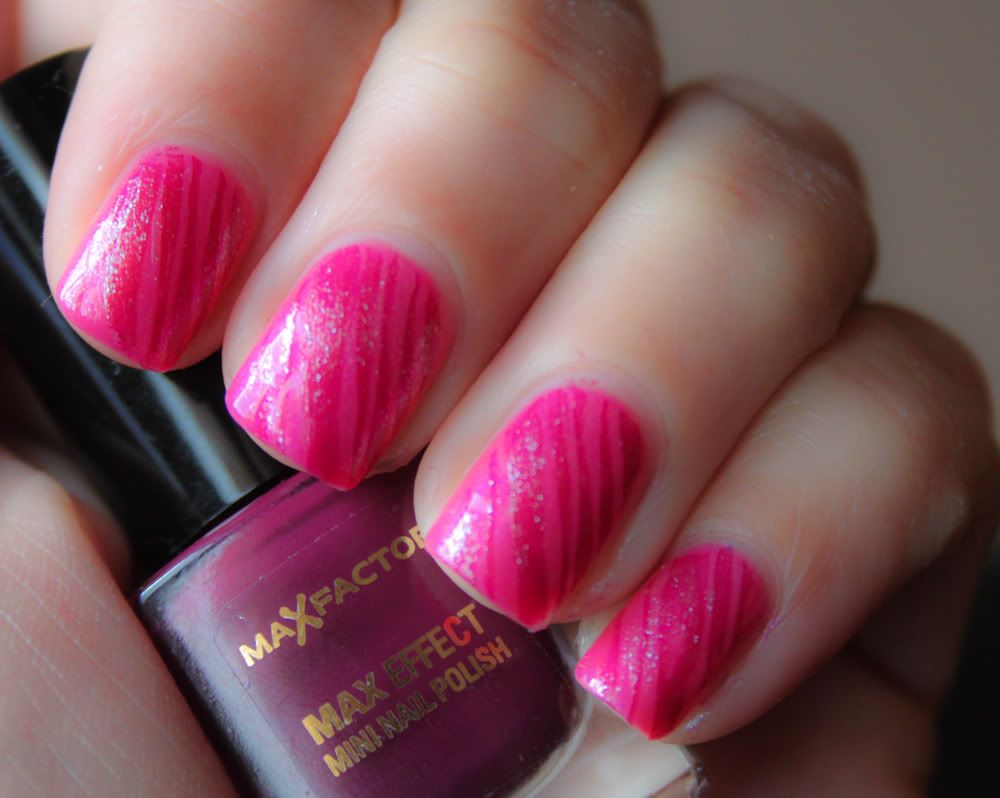 This mani looks like a stick of Blackpool rock (Marta what do you think?) , but I didn't have the same polishes that Sammy used, so I decided to add some shimmer, I used a- England's, Morgan Le Fay using a paint brush on the stripes, just to add the shimmer that Sammy's has, I think it worked out OK
Then I added a few rhinestones only the index finger just as Sammy's mani has, I do hope I have done this mani justice,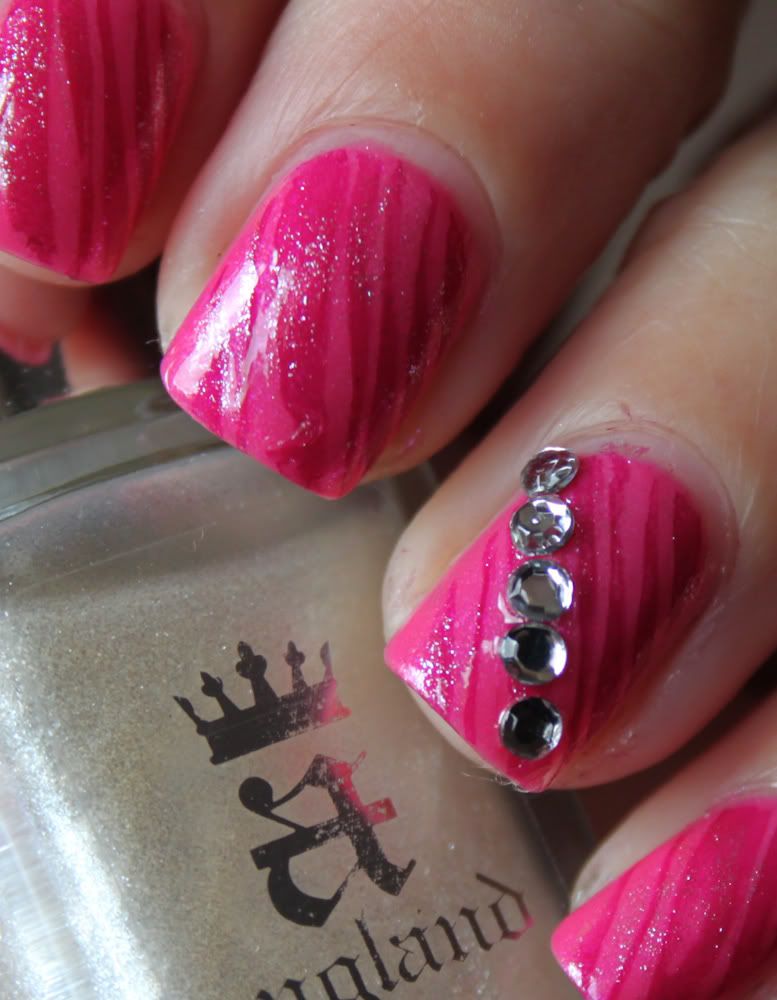 Here are a couple of photo's of Avon's Fuchsia Fun on it's own.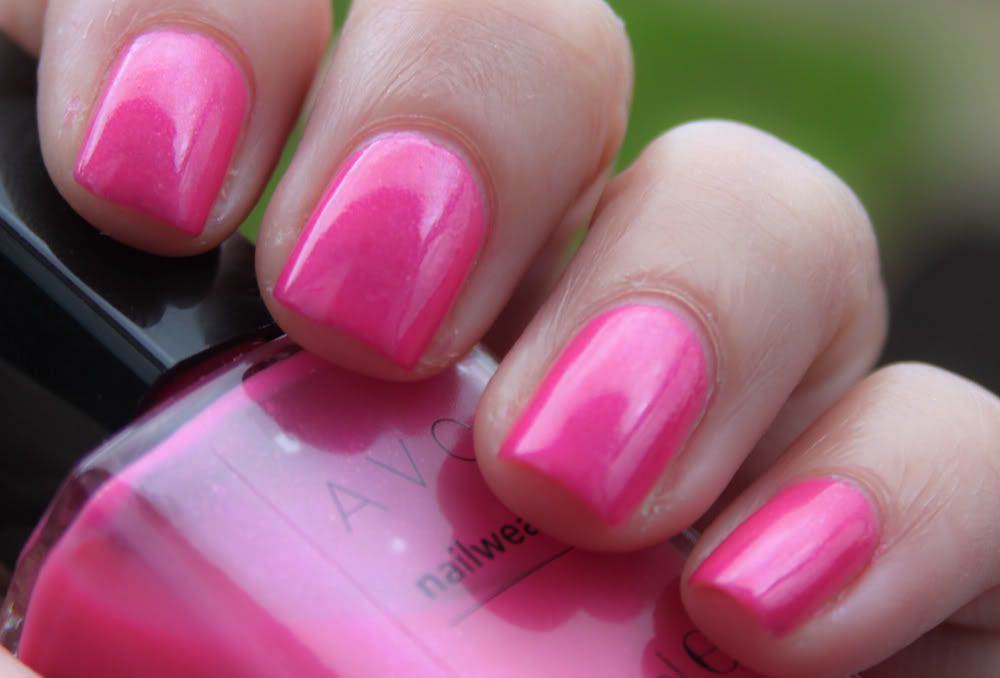 Outside Daylight
This is a gorgeous colour and I think it is a jelly with silver micro glitter, it took 4 coats to get the look in the photo's.
Inside Daylight
If you would like to take part in the Homage Month here are the rules:
Do as many manicures you want a week!! (once a week or one everyday)
You can pay homage to as many or as little Nail Artists you'd like to!!
You can do multiple manicures from the same Nail Artist if you wish!!

What must be included in EVERY post:


Must link to the original post by Nail Artist!
Must tag the Nail Artist!
Include a Homage Month tag!
All posts should start…

My Homage to [insert Nail Artist linking to original post]…so everyone knows it's for Homage Month. Then anything you wish!
You can do this any month you want. I'm doing it for the month of April. I hope you all can join me for this!