It's Wednesday and on
Wednesdays we wear Pink!
, this is going to be a really quick post today my dears , have tons of overtime at work and bust at home too, not to bore you any longer here is my Pink Mani!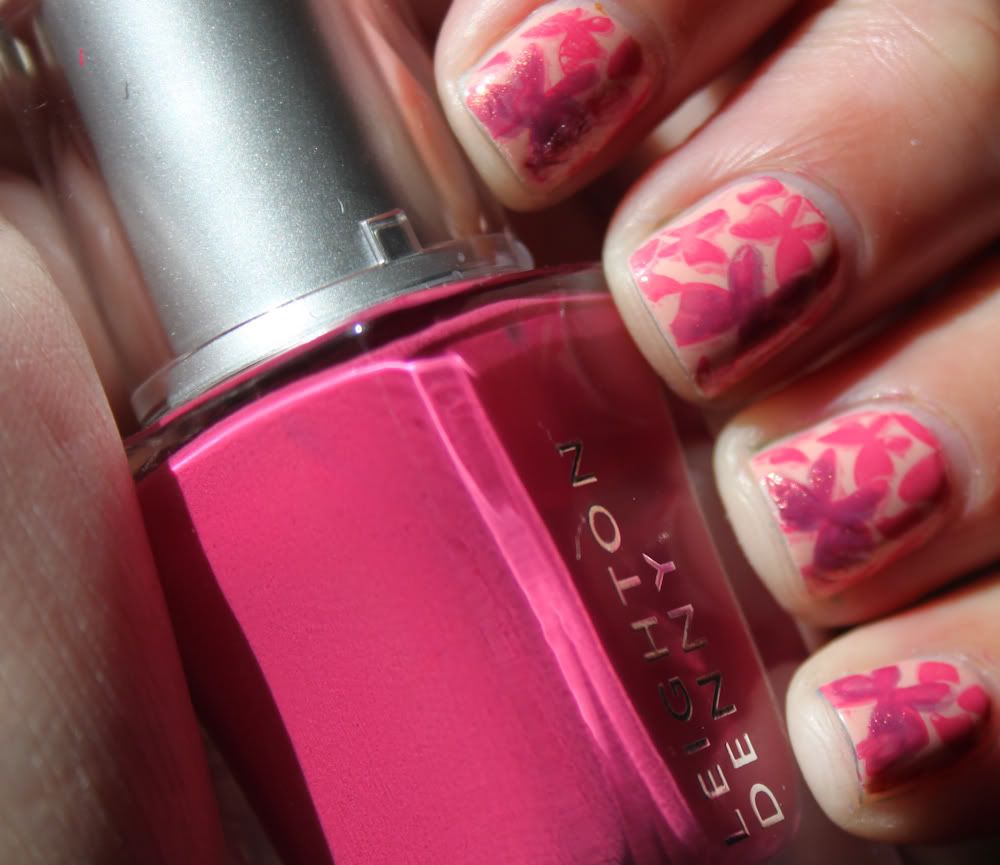 Fot this mani i used:
Base Colour: Nicole by OPI, Papparazzi don't Preach
Stamping Colour: Leighton Denny, Berry Nice.
Painted on large Bows: LA Colours,Enchanting.
BM plate 205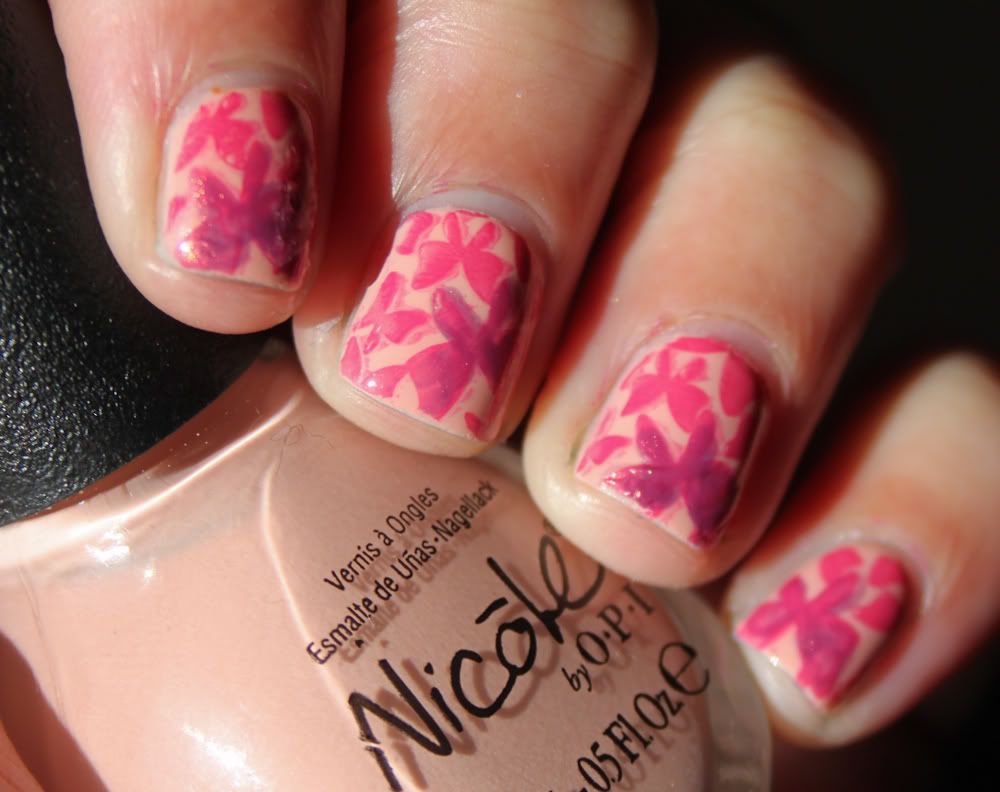 I first applied three coats of Nicole by OPI, Paparazzi don't Preach , this was quite streaky but evened out , I love this peachy pink colour, then I stamped using Leighton Denny's Berry Nice, I wanted to get one of the bows to stand out so I painted LA Colours Enchanting on the largest bow of each nail.
I really liked how this turned out!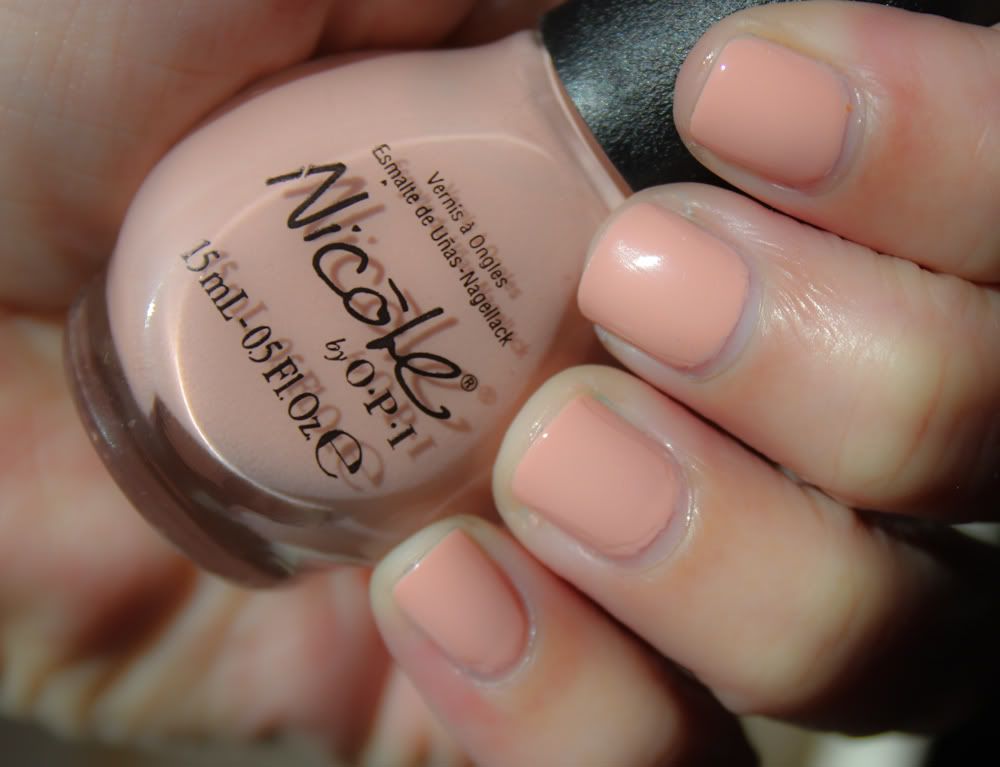 Here is shot of Paparazzi don't preach on it's own, I love this nude colour and think it looks goos with my skin tone :D Whats your favourite nude?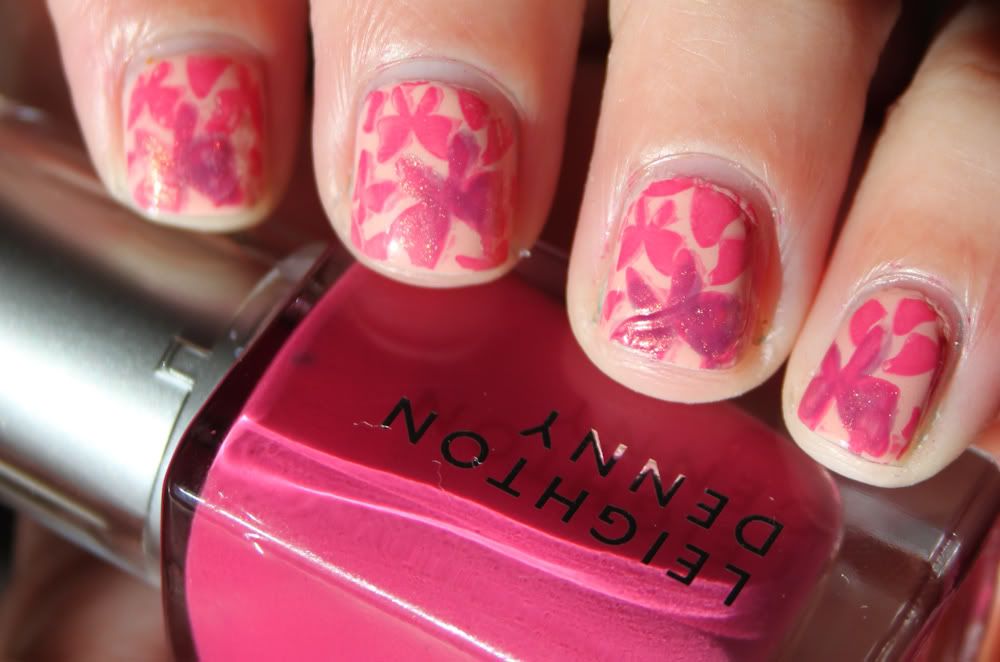 Thanks for reading Have a great day!
I will be thinking of you all while I am sending Post all over the world